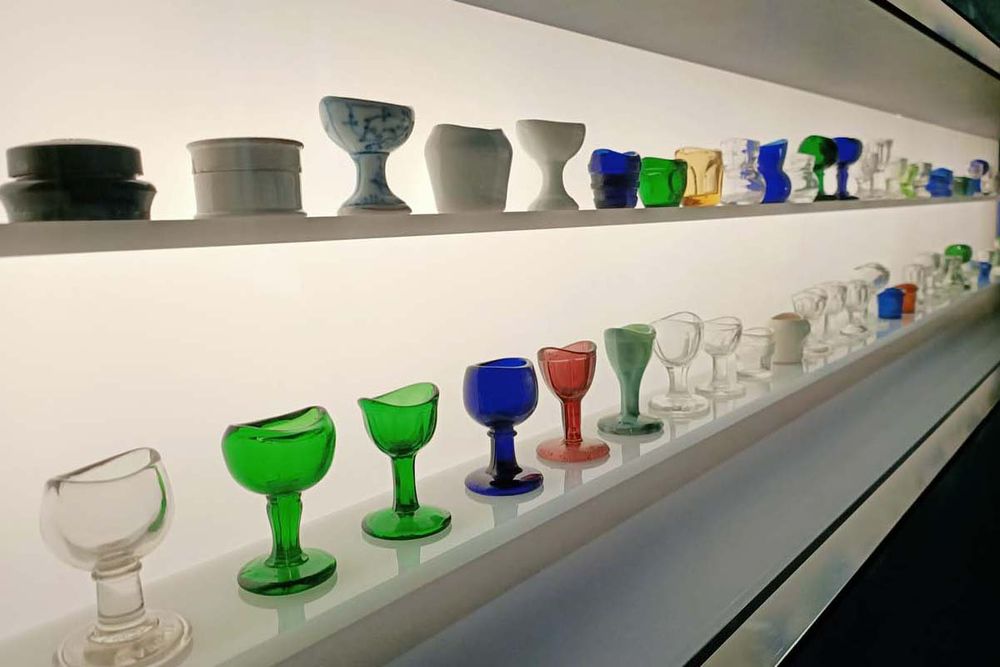 Add to Itinerary
Aitken Gallery of The Kett Optometry Museum
Description
The Aitken Gallery of the Kett Optometry Museum is a state of the art museum display designed by Thylacine. Its design leads the visitor through the historical development of optometry from early spectacle to the science based profession of today. The gallery includes displays that detail the optometry profession, from the earliest equipment to modern diagnostic instruments.
The Kett Optometry Museum sits inside the Australian College of Optometry (ACO) – a provider of public health optometry services, internationally recognised research and best practice education for optometrists.
The Carlton home of the ACO was designed by Reid Partnership in 1985 to bring together a number of disparate buildings by using former laneways between the buildings as the basis of multi-level internal pedestrian spines.
What's On
A guided tour of the history of optometry through the Aitken Gallery, with highlights from extensive collection including a showcase of historic spectacles, a replica 1930s consulting room and an impressive display of eye baths.
Images: (1) Eye bath display at gallery entrance. (2-3) Replica of a 1930s consulting room. (4) Phoropter from the 1920s. (5-6) Exterior of the Australian College of Optometry building. All photos: courtesy ACO
Important Details
Participants to meet at the front entrance to the Australian College of Optometry.
Age Requirements
16 years and above
Accessibility
Fully wheelchair accessible