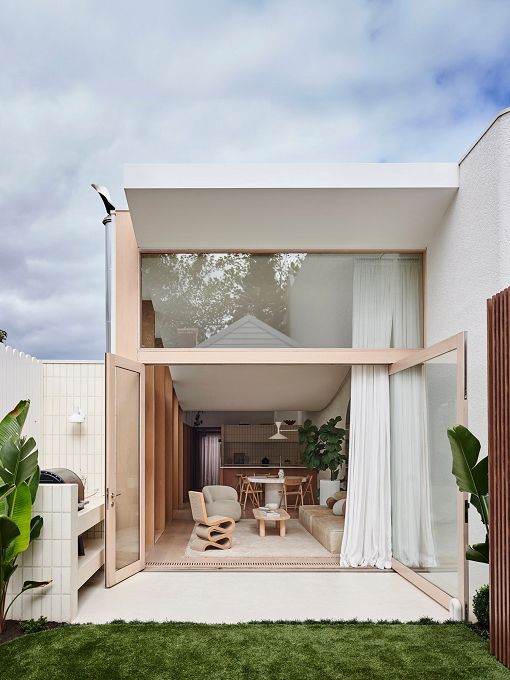 Foomann Architects 2021
Description
This tour is part of the ArchiTeam Awards House Tours, showcasing the work of award-winning small practice architects working in a variety of living and working environments. 

Canning is intended to showcase the beauty and benefits of small-footprint living.

The property contains two dwellings and a shared courtyard, with a 30 square metre cottage fitted as a studio apartment facing the street. The main 110 square metre dwelling, designed by Foomann, is a surprise to visitors, nestled low behind the cottage. This separation preserves the integrity of the heritage building fabric, while also providing the new dwelling with a north orientation and flexibility to use the cottage for visiting family or Airbnb guests.

The new dwelling features a large, simple design gesture in the form of a curved ceiling that sweeps through the home creating different spatial experiences as visitors travel through.
What's On
A visit to Canning will involve guided tours with the architects and casual chats with accommodating and happy homeowners. The nearby Ukrainian Catholic Cathedral is also a must-see.
Images: (1-5) Canning Street. All photos: Eve Wilson.
Important Details
Time & Date
Saturday 29 July
Tours run 1.30pm, 2.30pm, 3.30pm + 4.30pm
Running for 30 minutes in groups of 15
Bookings required
First release tickets: Thursday 6 July, 12pm
Second release tickets: Saturday 8 July, 10am
Sorry, this event is booked out.