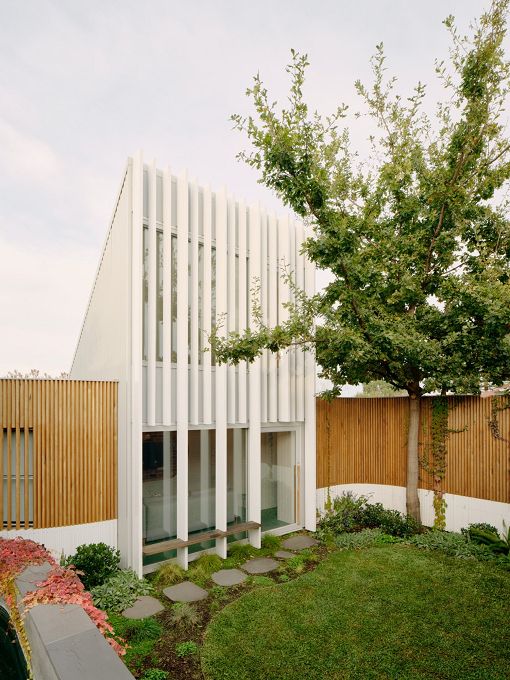 Agius Scorpo Architects
Description
This tour is part of the ArchiTeam Awards House Tours, showcasing the work of award-winning small practice architects working in a variety of living and working environments.


Hawthorn I is an exercise in backyard optimisation. An assortment of familiar domestic elements both constructed and grown are merged into a cohesive and practical assembly. By re-imagining the studio, utility shed and swimming pool as a back fence, the resulting enveloped garden takes precedent over an arrangement of individual forms. One continuous element mediates the practicalities of entry and exit, work and play and connection and retreat. A singular ribbon provides a consistent backdrop for the garden whilst offering security, utility and generosity by means of a north-facing loft that filters light deep into the footprint of the studio.
What's On
Join the architect for a special personalised tour of one of their award-winning projects. Find out about the process of engaging and working with an architect in creating your dream home.
Image: (1) Hawthorn 1 House. Photo: Tom Ross.
Important Details
Time & Date
Saturday 29 July
Tour starts 3pm
Running for 90 minutes in a group of 10
Bookings required
First release tickets: Thursday 6 July, 12pm
Second release tickets: Saturday 8 July, 10am
Sorry, this event is booked out.
AGE REQUIREMENTS
18 years and above