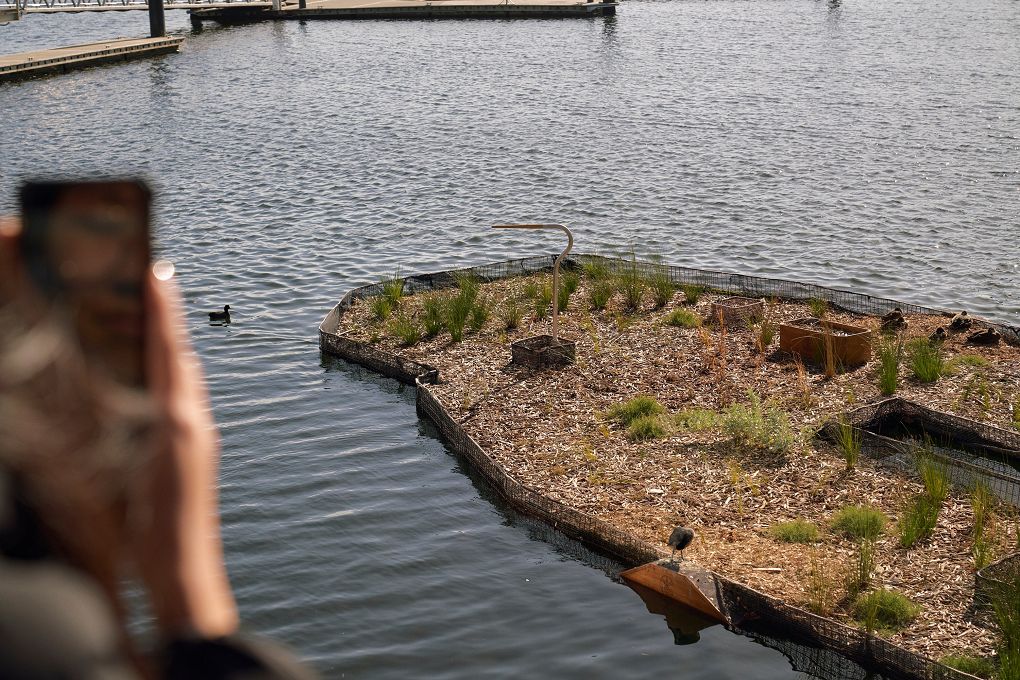 City of Melbourne, WET Systems
Description
City of Melbourne has installed floating wetlands in the Yarra River as a part of a trial supported by the Victorian Government. This is a significant milestone for the city-shaping Greenline Project. The wetlands trial will help identify opportunities to enhance the river system's health and improve the experience of our city landscapes, as well as inform the overall design of the Greenline.

The wetlands are made from a series of interlocking platforms that are placed on the water and securely anchored to the riverbed. These platforms feature hundreds of young, native Indigenous plants, which provide access and attract birds and other wildlife that inhabit the river.
What's On
Join the Greenline team along with the ecologist and wetland specialist to explore this milestone for The Greenline Project, and understand how these landscapes might be integrated into the city's urban river areas.

Missed out on the guided tour? Download your self-guided map here from Saturday 29 July to visit the floating wetlands in your own time across the Weekend!
Images: (1) Trial floating wetlands at Library at the Dock. (2) Trial floating wetlands at Library at the Dock. (3) Trial floating wetlands at Yarra's Edge. (4) Trial floating wetlands at Turning Basin. All photos: Nick Bebbington.
Important Details
Time & Date
Saturday 29 + Sunday 30 July
Tour runs at 2pm
Running for 90 minutes in groups of 30
Bookings required
First release tickets: Thursday 6 July, 12pm
Second release tickets: Saturday 8 July, 10am
Meet at Library at the Dock water frontage.
Download
ACCESSIBILITY
Partially wheelchair accessible, Accessible bathroom
AGE REQUIREMENTS
All Ages
Location
Library at the Dock, 107 Victoria Harbour Promenade, Docklands VIC 3008