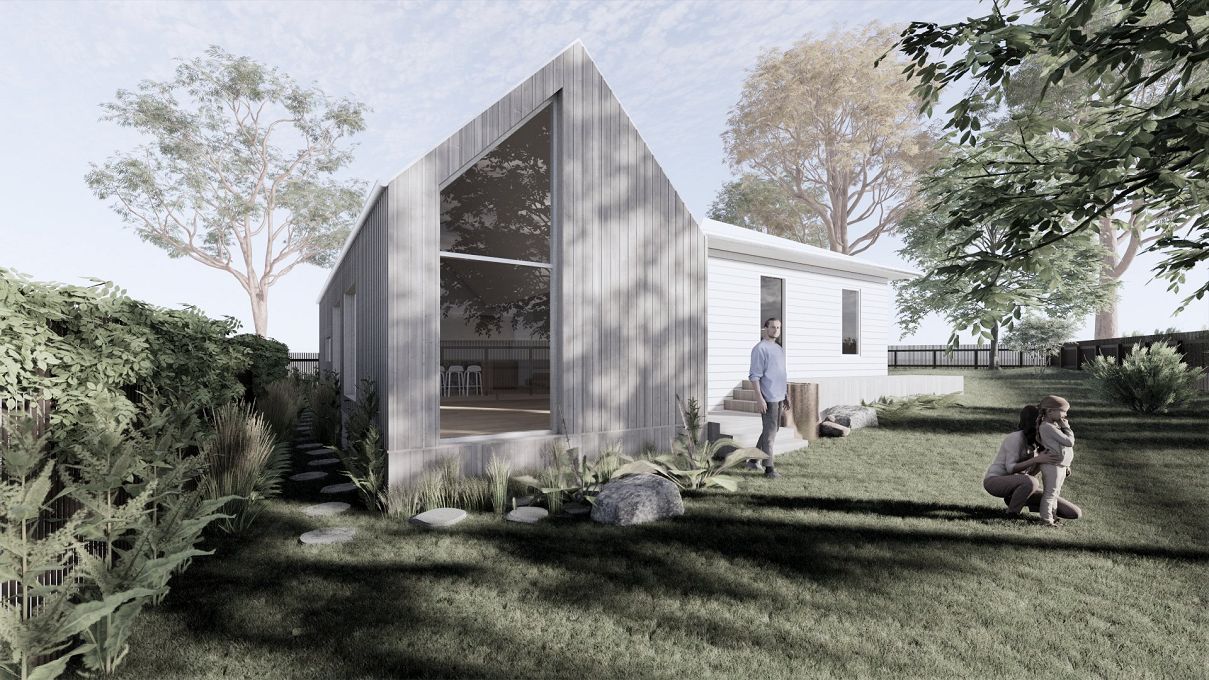 Alwyn Projects, Studiofang, The Sunday Garden Landscape Design
Description
Our house is a Passive House EnerPHit project that prioritises energy efficiency, comfort and affordability. This leaky 1950s weatherboard home has been transformed into one of Australia's highest performing homes by giving it a deep energy retrofit and applying passive house principles. The home showcases the benefits of this approach: rather than a knockdown rebuild, we reduced waste and embodied energy in the build and contributed to a sustainable future.

There are only a small number of EnerPHit homes in Australia. The home's unique build and repurposed features will be presented. The overall aim is to raise awareness about the process and of passive house principles, to hopefully change the way we build in Melbourne and Australia to one that benefits the health of its residents and the earth. Healthy homes, healthy people.
What's On
Dylan, Director of Alwyn Projects, will present the principles of passive house and share details around the build and function of the home. Visitors will learn the process and benefits of a passive house and also the benefits of reusing site materials. The home has a number of special features that focus on repurposing and embodied carbon. Information on the building envelope and displays will be available on the house tours and there will be discussions with the PassiveHouse Designer and Landscape Architect on site.
Images: (1) Conrad Court Kitchen concept. Photo: TK. (2) Conrad Court Exterior Concept. Photo: TK. (3) Conrad Court Completed hallway. Photo: TK. (4) Conrad Court Lounge. Photo: TK; (5) Conrad Court completed bathroom. Photo: TK.
Important Details
Time & Date
Saturday 29 July
Tours run 9am, 10.30am, 12pm, 1.30pm + 3pm

Sunday 30 July
Tours run 10am, 11.30am, 1pm + 2.30pm

Running for 45 minutes in groups of 25
Bookings required
First release tickets: Thursday 6 July, 12pm
Second release tickets: Saturday 8 July, 10am
Meet at the front gate to be greeted for your tour.
Book Now
Location
Blackburn North, VIC 3130