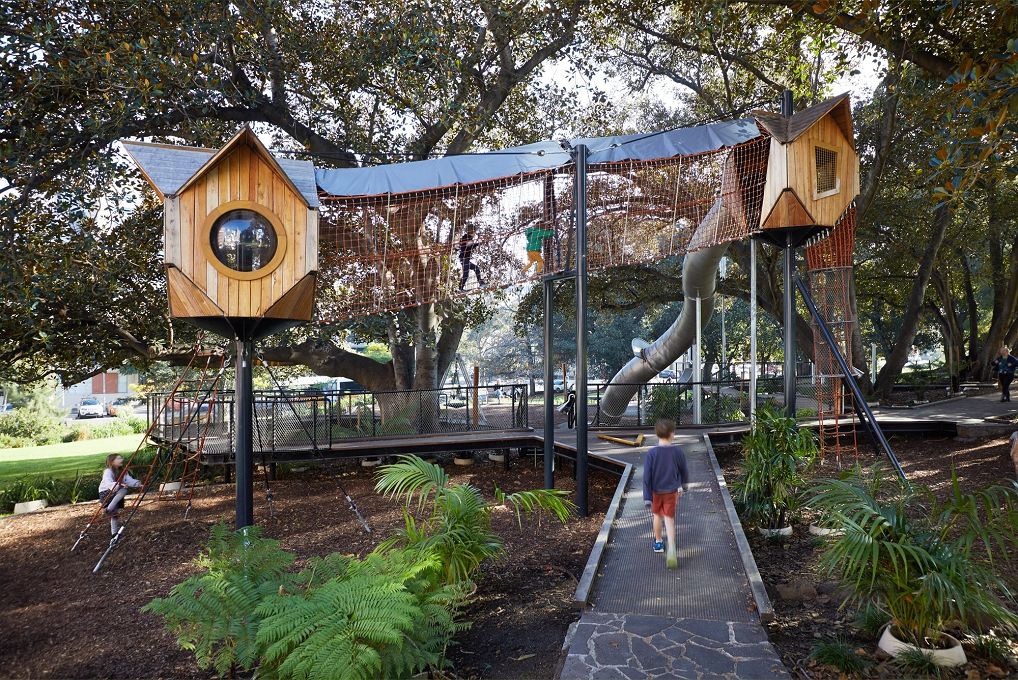 Description
Set within some of Melbourne's best parks and reserves, each City of Melbourne play space nurtures a strong connection to its unique location and plays an important role in supporting the health and wellbeing of Melburnians.

The City of Melbourne's play spaces are informed by contemporary design research and practice. They provide unique opportunities for children of all ages and abilities to experiment, learn and develop in innovative and engaging settings. We invite you to explore over 40 unique play spaces across the city!
What's On
This self-guided tour introduces visitors to some of the best play spaces across the City of Melbourne, including 'Rocks on Wheels' on Southbank Boulevard, Royal Park Nature Play and Lincoln Square Play Space. Visitors can download or collect a map to explore more than 40 loved and awarded play spaces.
Images: (1) Lincoln Square Play Space. Photo: Andrew Lloyd. (2) Ron Barassi Senior Park Play Space. Photo: Andrew Lloyd. (3) Hawke and Adderley Street Park. Photo: D Hannah. (4) Nature Play at Royal Park. Photo: Andrew Lloyd. (5) Southbank Boulevard Play Space. Photo: Dianna Snape.
Important Details
Time & Date
Saturday 29 + Sunday 30 July
Maps can be collected between 9am-5pm from the Open House Melbourne Info Hub, located outside Melbourne Town Hall, 90/130 Swanston St, Melbourne VIC 3000.

Or download a digital PDF version below
Download
ACCESSIBILITY
Partially wheelchair accessible
AGE REQUIREMENTS
All Ages
Location
Open House Melbourne Info Hub, located outside Melbourne Town Hall, 90/130 Swanston St, Melbourne VIC 3000