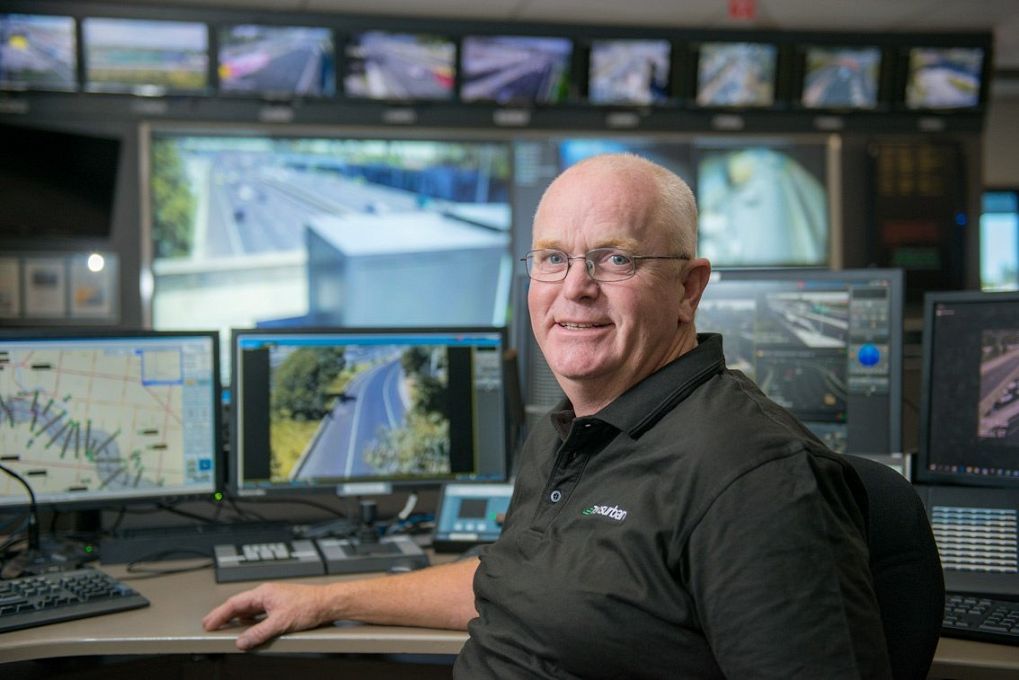 Peddle Thorp 1996
Description
The CityLink Traffic Control Room has played a critical role in keeping motorists safe since CityLink first began operations in Melbourne in 1999.
With the help of technology both on and off the road, our specialised Traffic Control Room Officers have their eyes on the road 24/7 and can dispatch Transurban Incident Response Crews to arrive at an incident in as quick as a few minutes.
Based next to CityLink in Southbank, the Traffic Control Room monitors around 45km of road, stretching from the Monash Freeway through the Domain and Burnley tunnels, over the Bolte Bridge, along the Tullamarine Freeway and out across the West Gate Bridge, taking in sections of the West Gate Freeway.
What's On
Visitors will see how we use different traffic management systems, including new pacemaker lighting in the Burnley Tunnel, to keep CityLink safe and traffic run smoothly and efficiently.
A traffic control room operator will talk to the features and technology present in the control room, including over the 580 cameras we use to identify and respond to incidents, the Burnley and Domain tunnel monitoring systems, and our Automatic Detection system which alerts operators to potential issues.
Images: (1) CityLink traffic control room. Photo: courtesy of Transurban. (2) CityLink traffic control room. Photo: courtesy of Transurban.
Important Details
Time & Date
Saturday 29 July
Tours run 10am, 11.30am + 1pm
Running for 60 minutes in groups of 12
Bookings required
First release tickets: Thursday 6 July, 12pm
Second release tickets: Saturday 8 July, 10am
Sorry, this event is booked out.
ACCESSIBILITY
Fully wheelchair accessible, Accessible bathroom, Accessible parking nearby, Elevator access
AGE REQUIREMENTS
4 years and above
Location
49 Balston Street, Southbank VIC 3006