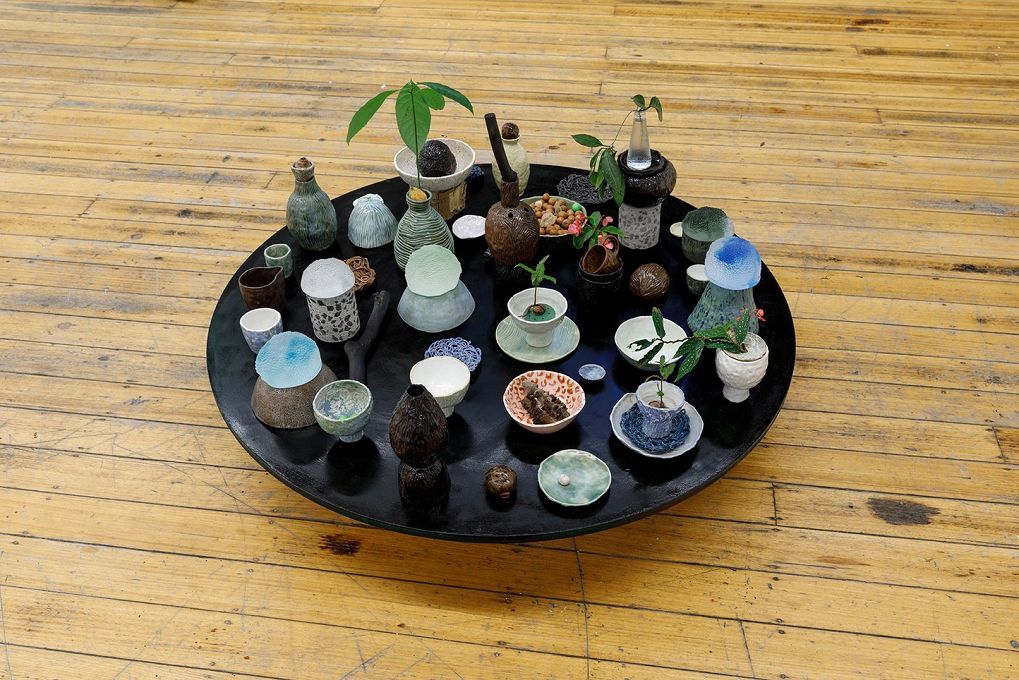 K.Murray Forster & Walsh Architects
Description
The Emely Baker Centre is a former council-run child and maternal health centre in Edinburgh Gardens. Conveniently located within the popular Edinburgh Gardens park in North Fitzroy, the room seats 30 and is ideal for small community gatherings, children's parties, yoga and meetings.
What's On
Come along to an exhibition and plant swap with Dell Stewart and friends over the weekend of Open House Melbourne. The Emely Baker Centre will be occupied by an exhibition which also functions as a space for conversations and learning, celebrating the role gardening (no matter how big or small) plays in establishing a sense of belonging in our communities. Programming includes an exhibition of hand-built vessels for small scale gardening, a plant swap and opportunities for garden discussion.
Images: (1) Dell Stewart, Gathering and Gardening 2022. Photo: courtesy of Dell Stewart. (2) Dell Stewart, Vases for Hana 2022. Photo: courtesy of Dell Stewart. (3) Emely Baker Centre entrance. Photo: courtesy of Dell Stewart. (4) Emely Baker Centre plaque. Photo: courtesy of Dell Stewart.
Important Details
Time & Date
Sunday 30 July
Plant swap 2-4pm
Running for 2 hours in a group of 20
Bookings required
First release tickets: Thursday 6 July, 12pm
Second release tickets: Saturday 8 July, 10am

Exhibition open to public 4-5pm
No bookings required
Meet at Emely Baker Centre, conveniently located in Edinburgh Gardens, North Fitzroy, a short walk from the 11 Tram on Brunswick street. The venue is wheelchair accessible with a disabled parking space on Alfred Crescent outside. There is limited and timed parking in the surrounding streets, but as it is a very popular park, we recommend guests use public transport.
Book Now
ACCESSIBILITY
Fully wheelchair accessible, Accessible bathroom, Accessible parking nearby, Sensory friendly
AGE REQUIREMENTS
All Ages
Location
Emely Baker Building, Alfred Crescent, Fitzroy North