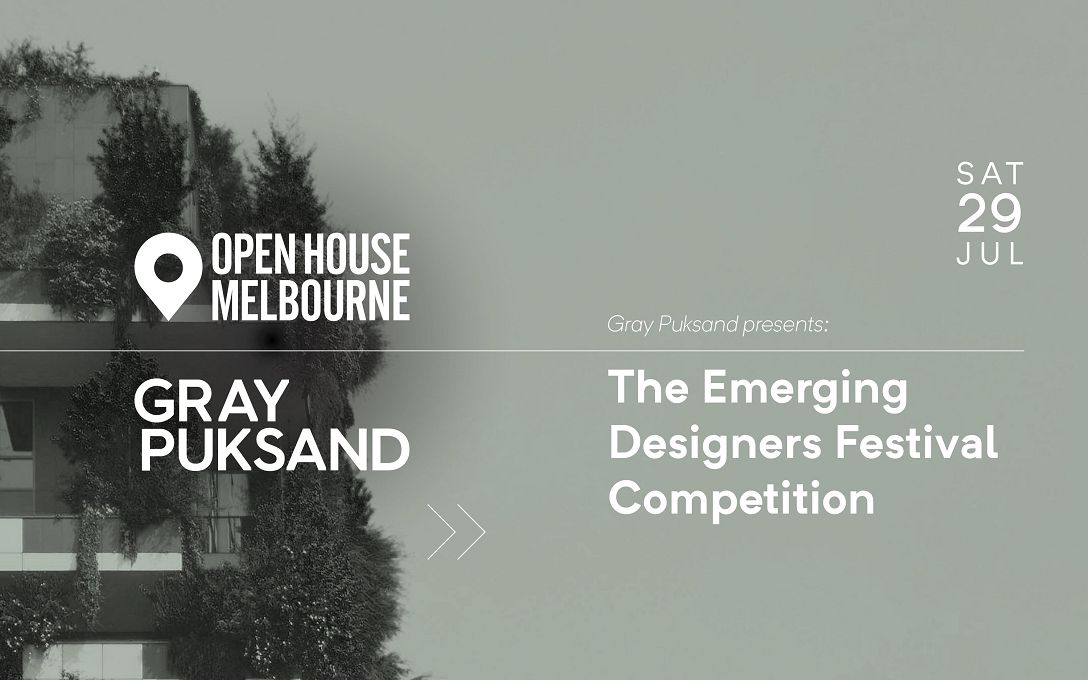 Gray Puksand
Description
The Emerging Designers Festival, hosted by Gray Puksand, will include presentations by emerging design students and an interactive discussion from Gray Puksand's Partner and National Sector Lead Nik Tabain. A selection of students will have the opportunity to present their concept answering this year's question: As Melbourne expands to reach a projected population of 8 million by 2050, how will we reinvent, re-purpose and adapt our city to live better together?
One lucky student will be awarded the winner and be offered the opportunity to participate in a three-month internship at Gray Puksand.
What's On
Join us at Gray Puksand's studio for an exhibition and conversation between emerging design students and partners of Gray Puksand, answering this year's proposed theme and question.
Today's youth will one day inherit the custodianship of Naarm. Gray Puksand aims to dissolve the generational divide by 'radically welcoming' students to contribute their ideas for solving future problems of the city. The presentations and conversations with students and partners will foster meaningful conversations between different generations to help shape our city for the future.
Images: (1) Gray Puksand-designed event graphic. (2) Gray Puksand project presentation by National Managing Partner. All photos: Courtesy of Gray Puksand.
Important Details
Time & Date
Saturday 29 July
Exhibition + presentations run from 1pm
Running for 2 hours
Bookings required
First release tickets: Thursday 6 July, 12pm
Second release tickets: Saturday 8 July, 10am
Entry via Little Bourke Street, lift access to the third floor.
Book Now
ACCESSIBILITY
Fully wheelchair accessible, Accessible bathroom, Accessible parking nearby, Elevator access, Sensory friendly
AGE REQUIREMENTS
All Ages
Location
Gray Puksand Melbourne studio, Level 3, 577 Little Bourke Street, Melbourne VIC 3000