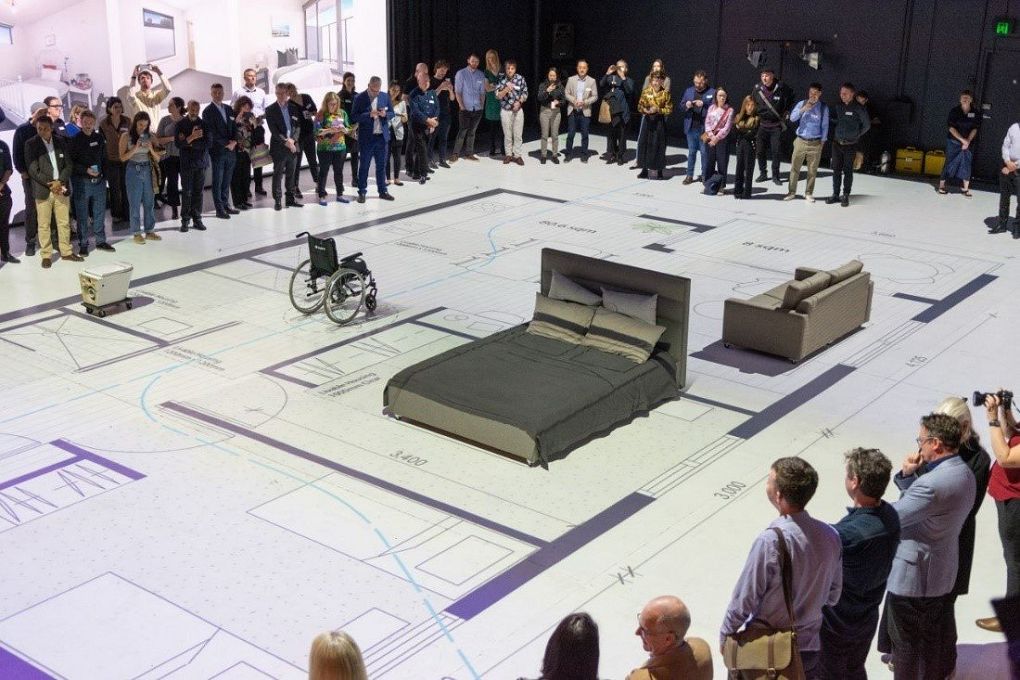 Presented by The Department of Transport and Planning in conjunction with the Office of the Victorian Government Architect as well as various architects 2022
Description
Future Homes are three-story apartment buildings designed with the health and wellbeing of the community in mind.

The competition-winning designs were selected by an expert panel and further developed with specialist consultant input to improve on current planning and building requirements. The Victorian Design Review Panel also provided independent expert advice on the designs.

The Future Homes project is a part of the Better Apartments program and delivers apartments that are better homes for occupants and better neighbours to those living next door. The designs promote sustainability and liveability and include family-friendly features as well as embedded design elements that allow future occupants to age in place gracefully.

This project is led by the Department of Transport and Planning (DTP), in conjunction with the Office of the Victorian Government Architect (OVGA). The project enables the implementation of Victorian Government policies such as Plan Melbourne, initiatives such as 20-minute neighbourhoods, and the OVGA's Case for Good Design.
What's On
The event, hosted at Big Plans in North Melbourne, will include a 45-minute interactive presentation as well as a display of unseen competition entries.

The Future Homes exemplar designs will be projected at their full size and real-life furniture will be placed on the plans, enabling participants to walk around the apartments at scale. Accompanying this will be a talk explaining the evolution of the designs from the competition phase, including details of landscaping, accessibility, the Environmentally Sustainable Development (ESD) framework, and other considerations of the Future Homes designs.

The audience will learn about the embedded design elements and policy initiatives required to create gentle density in our suburbs, and the role apartment buildings can play to create better homes, that are better neighbours, and better for the environment.
Images (1) What to expect at BigPlans. (2-5) Renders of the Future Homes designs. (6) Future Homes Apartment Plan example. All images: courtesy OVGA.
Important Details
Time & Date
Saturday 29 July
Presentations run 11am, 12pm + 1pm
Running for 45 minutes in groups of 70
Bookings required
First release tickets: Thursday 6 July, 12pm
Second release tickets: Saturday 8 July, 10am
Meet at the front of BigPlans at 109 Munster Terrace, North Melbourne 3051. There is a small car park and then three stairs leading to the entrance.
Book Now
ACCESSIBILITY
Fully wheelchair accessible, Accessible bathroom, Accessible parking nearby, Sensory friendly
AGE REQUIREMENTS
All Ages
Location
109 Munster Terrace, North Melbourne VIC 3051