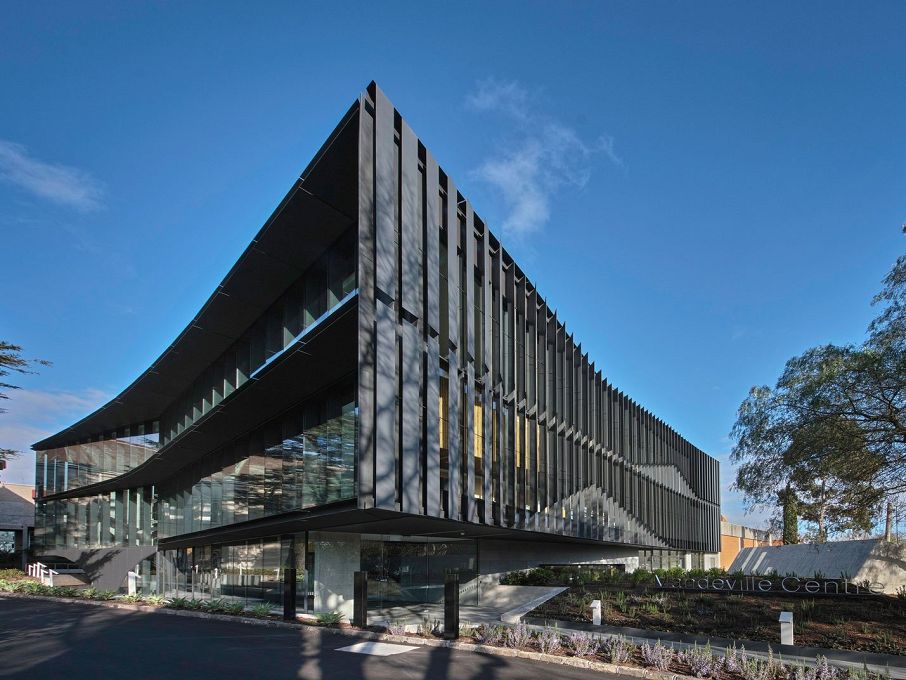 Architectus 2015
Description
Winner of the 2016 AIA National Award for Educational Architecture, the Mandeville Centre is a focal point for the Loreto community. The building links all aspects of the school's operations and houses reception, a senior school staff centre, a lecture theatre, a library, a Year 12 centre, and a basement car park.

Designed as a 'pinwheel', the centre features a central atrium that animates and positions the building as a focal point for a range of physical and spiritual elements both on- and offsite. Informal learning spaces woven throughout the light-filled environment spark interaction between students and teachers.

Steel fins on the building's exterior frame views from inside while also screening sunlight from the east and west, creating a design that enlivens the façade without competing with the architecture of nearby Mandeville Hall. The transparency of the northern side of the building allows for a seamless connection with the landscape and school setting.
What's On
Two pre-booked guided tours with the architects of the award-winning building.
Images: (1-4) Loreto Mandeville Centre. All photos: Trevor Mein
Important Details
Time & Date
Sunday 30 July
Tour runs 11am
Running for 45 minutes in a group of 50
Bookings required
First release tickets: Thursday 6 July, 12pm
Second release tickets: Saturday 8 July, 10am
Enter via Mandeville Crescent
Sorry, this event is booked out.
ACCESSIBILITY
Fully wheelchair accessible, Partially wheelchair accessible, Sensory friendly, Elevator access
Location
10 Mandeville Crescent, Toorak, VIC 3142