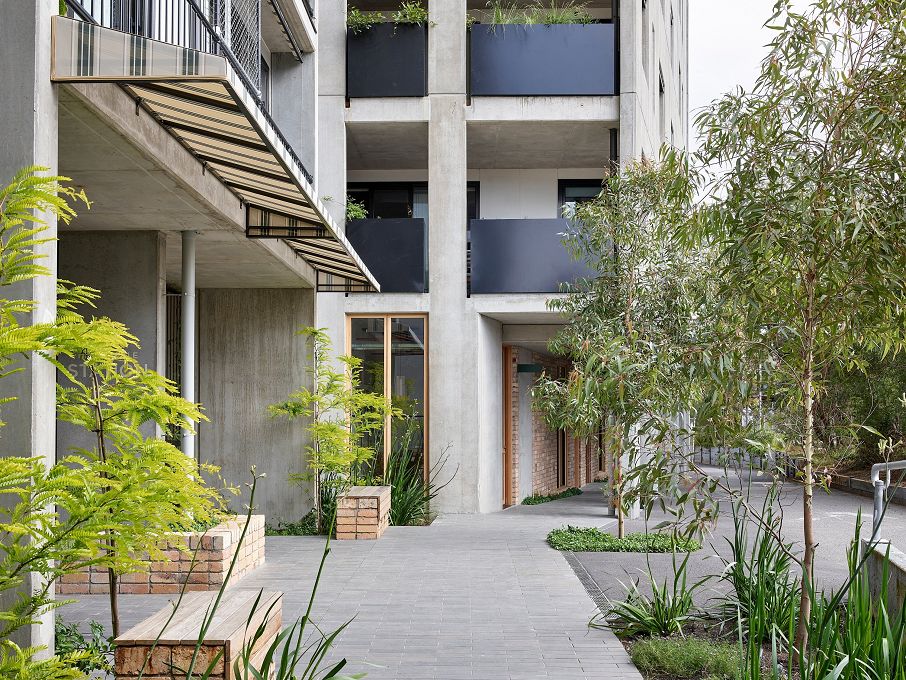 Breathe 2022
Description
Nightingale Housing is opening the doors to eight established residential buildings located in Brunswick: Nightingale 1 (2017), Nightingale Anstey (2022) and the six buildings comprising Nightingale Village (2022).

Since Nightingale Housing's inaugural project Nightingale 1 was completed in 2017, the Nightingale community has grown exponentially as further projects have sprung up between Albion Street and Hope Street, responding to a huge demand for high-quality, medium-density housing. The former industrial zone has been transformed into a vibrant residential, well-serviced neighbourhood accessible through the Upfield bicycle path and train line to the west, and Sydney Road commercial and cultural precinct to the east. At the centre of this area is the popular Bulleke-bek Park, an offshoot of the major collaborative project Nightingale Village.

While each Nightingale building is designed by a different leading architectural firm and has its own unique aesthetic, all projects adhere to the sustainability and community principles driving Nightingale's mission: to revolutionise the way we live together. Nightingale homes are fossil fuel-free, energy efficient, use recycled and locally-produced materials wherever possible, and encourage the use of green transport. They are intended to provide comfortable, healthy homes for people to live in long-term, not as a revenue generator for investors.
What's On
Nightingale Housing is a not-for-profit organisation building homes that put people and the planet first.


Each tour will visit one of the eight completed Nightingale buildings in Brunswick. Led by an expert guide, you'll see inside a resident's apartment, explore the communal spaces, and learn about sustainability through material reductionism.
Images: (1-2) Nightingale Anstey viewed from pedestrian colonnade. All photos: Derek Swalwell.
Important Details
Time & Date
Saturday 29 July
Tours run 10am, 11am, 1pm + 2pm
Running for 60 minutes in groups of 15
Bookings required
First release tickets: Thursday 6 July, 12pm
Second release tickets: Saturday 8 July, 10am
Meet at the residential entrance to Nightingale Anstey, which is just behind Anstey train station. If you're walking/wheeling from Albion Street x Sydney Road: head along Albion Street, and before you reach the rail line, turn left into the pedestrian colonnade.
If you're coming from Nightingale 1 or the Village, just follow the Upfield shared bike/pedestrian path towards Albion Street.
Public transport: train to Anstey station (Upfield line) or catch the 19 tram along Sydney Road.
Limited, timed street parking is available in the surrounding streets.
Sorry, this event is booked out.
ACCESSIBILITY
Fully wheelchair accessible, Partially wheelchair accessible, Accessible bathroom, Elevator access
Location
216 Albion St, Brunswick VIC 3056