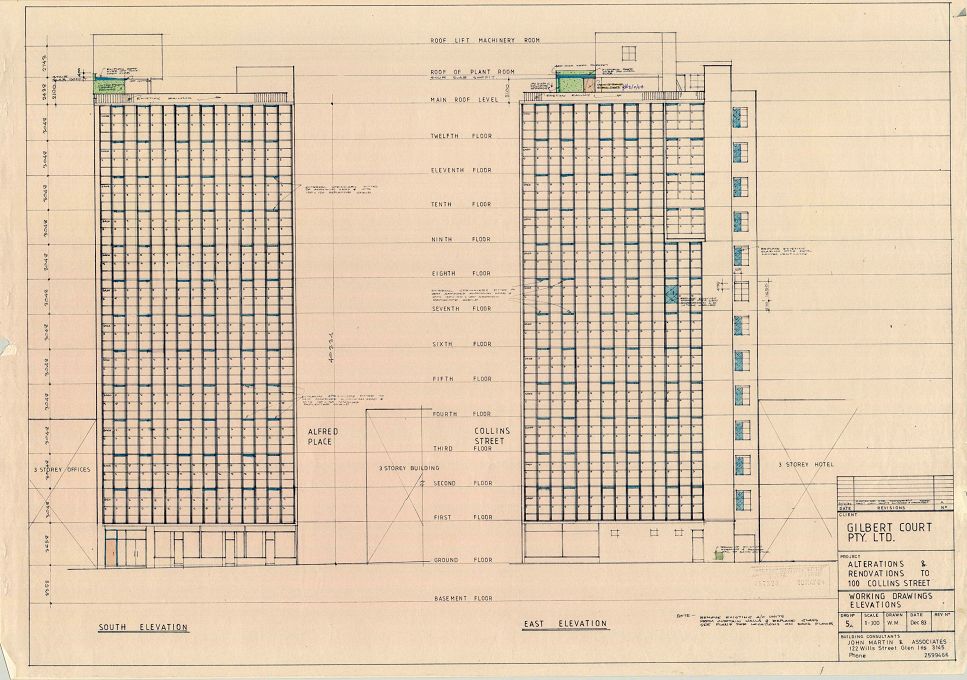 Remaking Melbourne: Creating the high-rise city 1950-1975 with GJM Heritage
Add to Itinerary
Description
As the lead consultants on the post-war component of the Hoddle Grid Heritage Review, GJM Heritage assessed numerous former corporate headquarters and commercial offices constructed between c.1950 and 1975. This was a period of unparalleled change for Melbourne's CBD as it became the Australian centre for banking, insurance and corporate headquarters. Gone were the low-rise masonry buildings of the pre-war period: modernism had arrived in Melbourne. This demand for office accommodation along with the removal of height limits is evident today in the commercial buildings of this period.

On this special, limited capacity tour, visit some of the key buildings of this period starting at the eastern end of the Hoddle Grid and finishing at the western end of the CBD where the then-new banking and insurance sectors were centred. Visit Post-war office buildings included in the Hoddle Grid Heritage Review, unpacking the role these buildings had in changing the face of Melbourne during the post-war years. The tour will also explore the changes these buildings have undergone in the past 50+ years and the challenges associated with the listing and adaptation of post-war heritage.
Images: Elevations, 100 Collins Street, City of Melbourne. Image: courtesy GJM Heritage. (2) Orica House. Photo: Tom Roe.
Important Details
Time & Date
Thursday 23 November
2pm-3.30pm

Non-members: $65 + booking fee
Members: $55 + booking fee
- This walking tour includes low to moderate activity covering approximately 3km, with some areas of uneven ground are requires a basic level of walking fitness. Covered and comfortable shoes are essential.
- This tour is not fully wheelchair accessible. Please contact us to discuss any accessibility needs. 
- This tour will conclude at 140 William Street, Melbourne VIC 3000. 
Sorry, this event is booked out.
Location
ICI House, 1 Nicholson St, East Melbourne VIC 3002