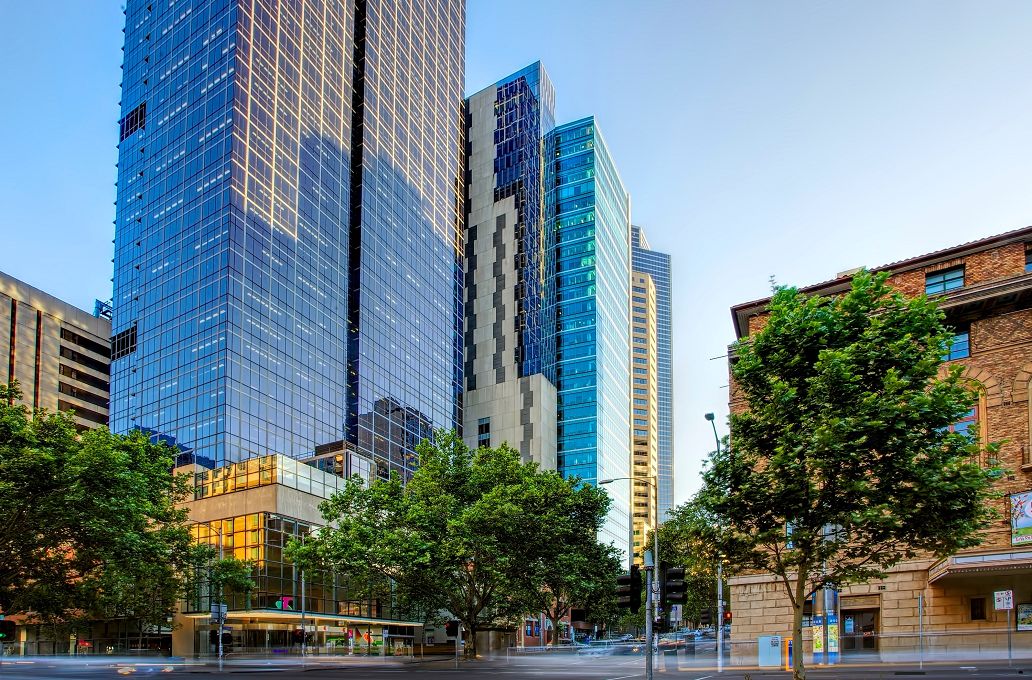 John Wardle Architects 2006
Description
Spring Place uniquely combines three buildings of different design eras, this tour looks at the Wardle buildings.

271 Spring Street is the latest addition. The new building address is an interpretative brick portal set between the two historic buildings with a contemporary office tower elevated above. This building has received several awards including Development of the Year in the Urban Developer Awards (2019) and a Commendation for Commercial Architecture from AIA Victoria in 2020 and an Award of Excellence from the Council of Tall Buildings and Urban Habitat in 2021.

50 Lonsdale Street, 'The Urban Workshop' is built over Little Leichardt Street (functioning now as the ground level foyer) and a 34-level high-rise commercial tower above. The foyer exhibits a variety of public spaces from the grand to the intimate while the street and the square contribute to the rich ground level. This building was highly awarded in 2006 for architecture, interiors, urban design by the AIA Victoria and the overall winner of the Melbourne Prize.

The precinct is close to some of Melbourne's most respected social, cultural and environmental landmark destinations, bringing people together to celebrate the very best of the city. Madame Brussels Lane, which runs right through the precinct, plays host to artisan eateries, alfresco coffee houses and delightful specialty retailers.

From heritage-listed gardens and theatres to Melbourne Park and the MCG, the precinct's location provides the perfect balance of lifestyle amenities, right in the heart of our exciting city.
What's On
Join a building tour with Stefan Mee, principal at Wardle, and enjoy the opportunity to learn and ask questions.
Images: (1) Internal Stairwell of 271 Spring St. Photo: courtesy of ISPT.
Important Details
Time & Date
Saturday 29 July
Tours at 10am + 11.15am
Running for 60 minutes in groups of 30
Bookings required
First release tickets: Thursday 6 July, 12pm
Second release tickets: Saturday 8 July, 10am
Meet at the foyer of 50 Lonsdale foyer. Tour will finish at 271 Spring St.
Book Now
ACCESSIBILITY
Fully wheelchair accessible
Location
Spring Place, 50 Lonsdale St, Melbourne VIC 3000