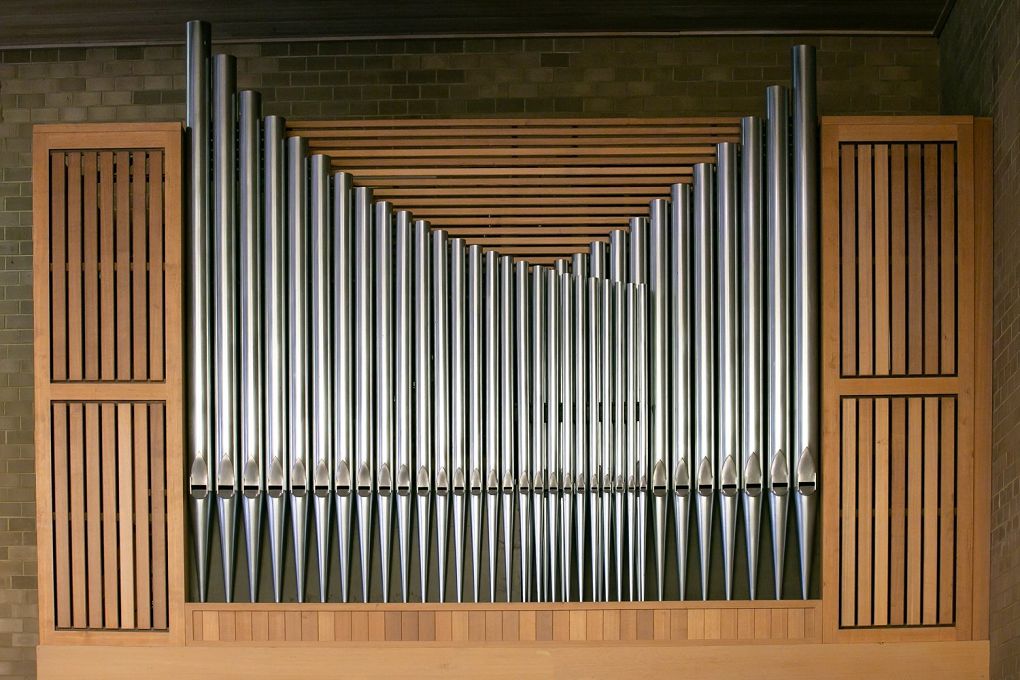 Robin Boyd and Frederick Romberg 1964
Description
St. George's Anglican Church in East Ivanhoe is one of only two Australian churches designed by renowned Australian architects, Robin Boyd and Frederick Romberg. Completed in 1964, St George's was part of Melbourne's post-war church building boom, inspired by modernism and a less-traditional approach to ecclesiastical design.
What's On
Learn about the design, construction and use of this classic building through self-guided and assisted tours of Romberg's and Boyd's masterpiece; or enjoy the launch of a new digital exhibition with original imagery of construction and contemporary use of the space reflecting the theme of Collective City.

Mr Tony Lee, former EO of the Boyd Foundation, will be guest speaker at choral evensong on Sunday to celebrate all the attributes of the building. Experience the timeless efficacy of Boyd and Romberg's design, embraced by the community as a place for business, leisure and rest and connecting the community in diverse dimensions.
Images: (1-6) St George's Anglican Church East Ivanhoe. All photos: courtesy of St George's Anglican Church East Ivanhoe.
Important Details
Time & Date
Saturday 29 July
Open access 10am-4pm
Tours running every half hour starting at 10am. Last tour departs at 3.30pm
Running for 30 minutes in groups of 12
No bookings required

Sunday 30 July
Open access 12-4pm
Tours running every half hour starting at 12pm. Last tour departs at 3.30pm
Running for 30 minutes in groups of 12
No bookings required

Choral evensong starts 5pm
Running for 60 minutes
No bookings required
ACCESSIBILITY
Fully wheelchair accessible, Accessible bathroom, Accessible parking nearby
Location
47-51 Warncliffe Road Ivanhoe East VIC 3079