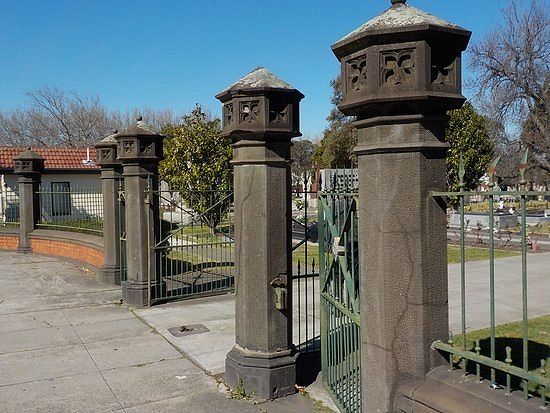 Description
The inner eastern cemeteries of Boroondara, St Kilda and Brighton are outstanding examples of the Victorian Garden Cemeteries, with picturesque curving paths, park-like setting, rest houses and loges. The cemeteries contain significant heritage structures recognised by Heritage Victorian and the National Trust of Australia (Victoria).
What's On
Explore the rich history of St Kilda Cemetery. Friends of St Kilda Cemetery will conduct guided tours of this unique site and share stories about people who have contributed to our built environment and the unique role cemeteries have played within cities. 

Southern Metropolitan Cemeteries Trust (SMCT) will also be opening their Melbourne General Cemetery and Brighton General Cemetery sites as part of Open House Melbourne.

This tour is part of the Deceased of the Built Environment series occurring across the Open House Melbourne July Weekend at Brighton General Cemetery, St Kilda Cemetery and Boroondara General Cemetery (Kew). Bookings are required for individual sessions.
Image: (1) St Kilda Cemetery. Photo: courtesy Friends of St Kilda Cemetery.
Important Details
Time & Date
Sunday 30 July
Tours run 11am + 2.30pm
Running for 60 minutes in groups of 20
Bookings required

To book please ring Gabriel 0451 831 102 or email gabrielhermes@live.com
Main entrance on Dandenong Road at the shelter.
Location
260 Dandenong Road, St Kilda East 3183