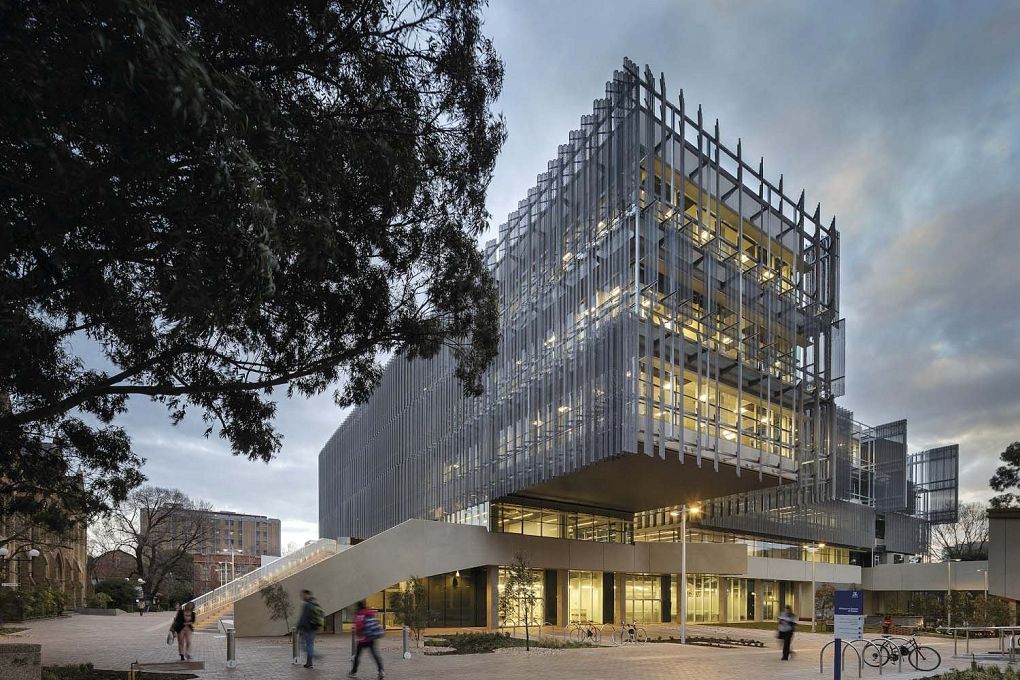 University of Melbourne, Parkville Campus: Melbourne School of Design - Exhibition: Thinking of You
Add to Itinerary
John Wardle Architects and NADAAA 2016
Description
Located at the centre of the University of Melbourne's Parkville campus, the Glyn Davis building houses the Faculty of Architecture, Building and Planning and its graduate school, the Melbourne School of Design. The state-of-the-art facility, designed collaboratively by John Wardle Architects (Melbourne) and NADAAA (Boston), is a large-scale laboratory for built environment education and research, and sets a new standard for design education in the Asia-Pacific region.

A living learning building, the site has served as an educational tool since 2010. Its transparency supports the vision of a pedagogical space with carefully exposed materials and structures allowing occupants insight into the minds of the designers and the processes of construction.
What's On
What happens after a project is turned over to its residents, commuters, workers? Thinking of You is the latest alumni survey series exhibition presented by the Melbourne School of Design at the University of Melbourne. Thinking of You asks us to be in solidarity with the inhabitants of MGS Architects' projects.

MGS Architects is an award-winning Melbourne-based practice committed to creating places with longevity and adaptability that deliver daily value to the people who use them. MGS is driven by an educated curiosity and a desire to do work that contributes to clients' prosperity and the development of the inclusive city. Spanning across architecture, urban design and advocacy, MGS is known for its socially-engaged work, such as social and affordable housing and education, transforming places and neighbourhoods.

Visit the Dulux Gallery across the weekend to experience the exhibition.
Important Details
Time & Date
Saturday 29 + Sunday 30 July
Open 10am-4pm

Saturday 29 July
MGS Exhibition Floor Talk: Why That Colour?
1pm-2pm
Bookings required
Book Now
ACCESSIBILITY
Fully wheelchair accessible, Accessible bathroom, Accessible parking nearby, Elevator access
Location
Glyn Davis Building, University of Melbourne, Masson Rd, Parkville VIC 3010