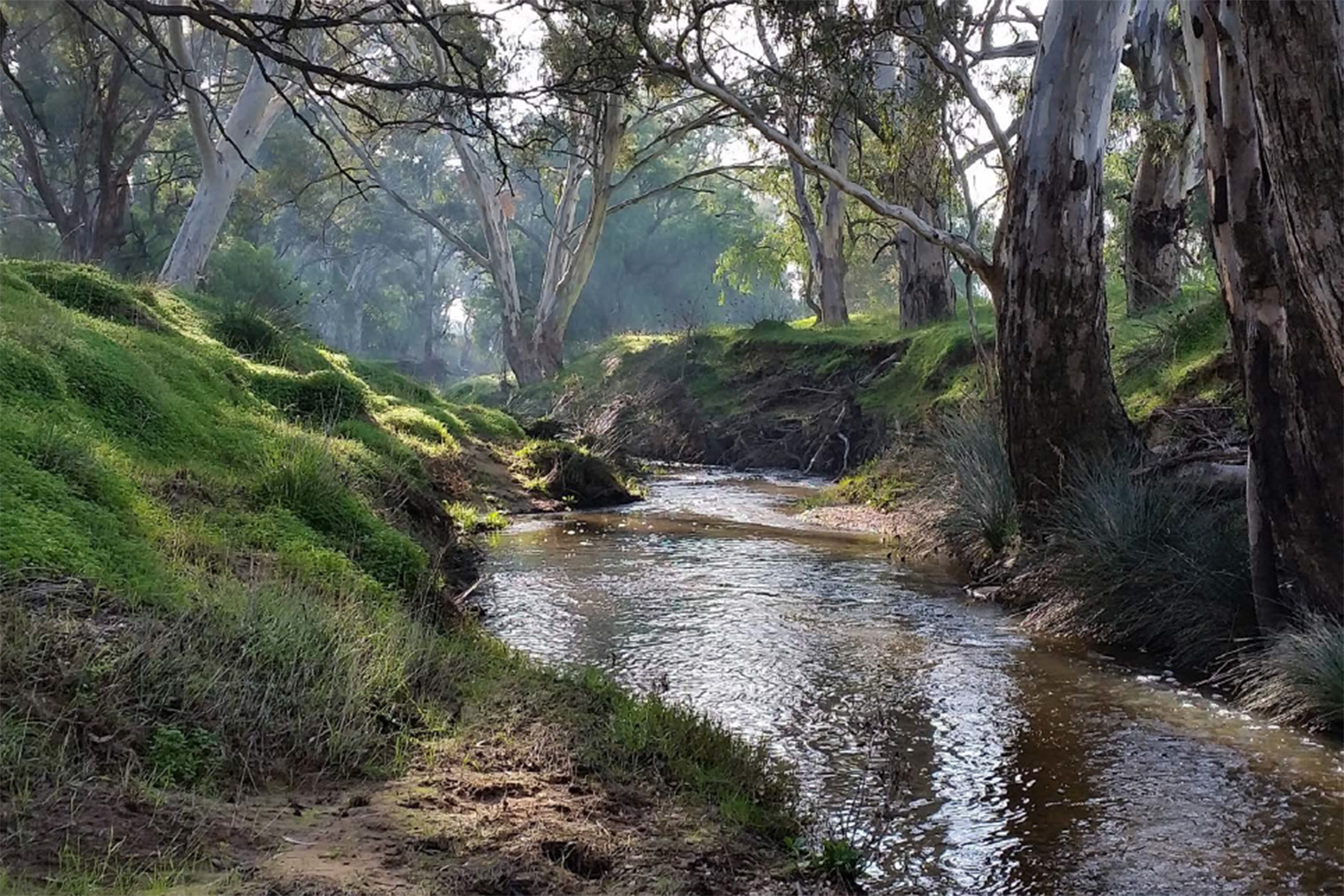 Add to Itinerary
Walk on Country: Re-imagining the Bendigo Creek
Description
Wanyarram Dhelk—which means Good Waterhole in Dja Dja Wurrung language—aims to improve the water health of the Bendigo Creek and its tributaries. Traditional Owners can provide deep insight into waterway health using indicators of smells, sights and sounds.
The Reimagining Bendigo Creek plan is a collaborative project between the Dja Dja Wurrung Clans Aboriginal Corporation trading as DJAARA and City of Greater Bendigo. It marks the beginning of a process of renewal, understanding and connection over many generations, which aims to create a healthier, more inclusive, more connected and more beautiful Creek that we all respect and value.
What's On
The Open House Bendigo Weekend opens with a guided Walk on Country, Welcome to Country and Smoking Ceremony led by Dja Dja Wurrung Traditional Owners Sharnie Hamilton and Jason Kerr, and with Liam Sibly, Senior Water Strategy Officer at City of Greater Bendigo. Due to the recent flooding, Dja Dja Wurrung Elder Aunty Marilyne Nicholls will no longer lead these tours.
The Walk begins at the Tennis Centre carpark, showing how the concrete creek by Lake Weerona transforms and softens into a natural vegetative landscape as it nears the Frog Ponds.
Images: Bendigo Creek images and renderings. Courtesy of City of Greater Bendigo.
Important Details
Time & Date
Saturday 22 October
Departing 10am + 1pm
Running approx. 2 hours in groups of 25 people
(2 hours includes walking back to meeting spot, if departing after Smoking Ceremony timing is approx. 90 min)
Free, bookings required
Meet at the Tennis Centre carpark (opposite Lake Weeroona) near the tram stop. The Walk will loop back and finish at the same point.
Age Requirements
All Ages
Sorry, this event is booked out.
Accessibility
Fully wheelchair accessible

Location
Meet at Tennis Centre carpark