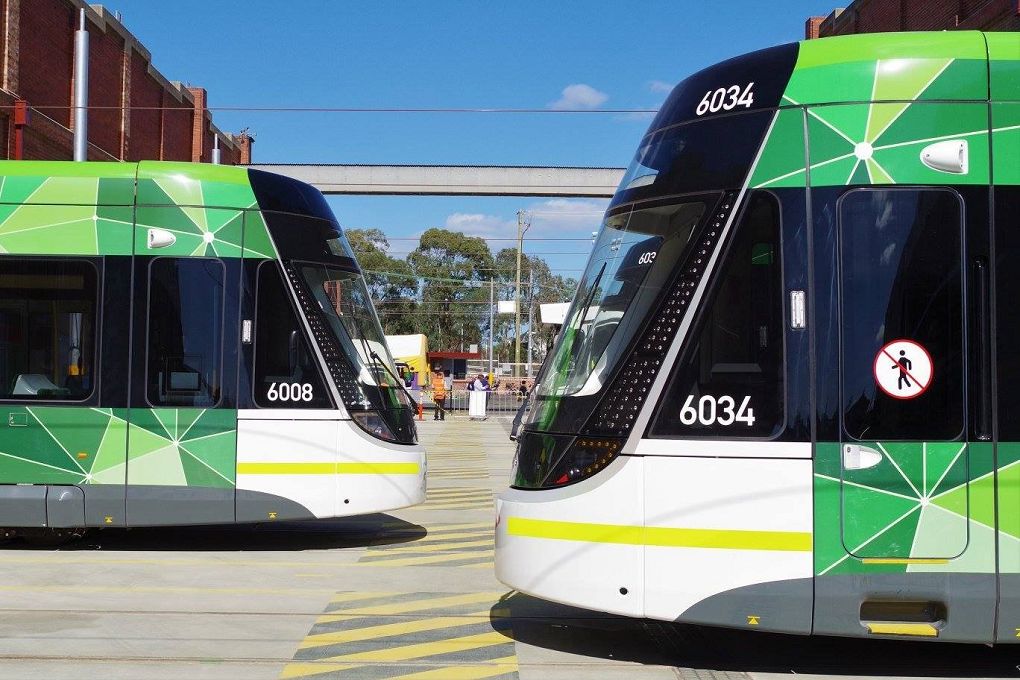 Melbourne & Metropolitan Tramways Board (MMTB) in 1924
Description
Operated by Keolis Downer, New Preston Depot is home to Yarra Trams operations and maintenance activities, one of nine depots across Melbourne.


Featuring many heritage design elements, these old buildings are a hub of modern activity, with 75 state-of-the-art E-class trams stabled among the red-brick buildings as well as maintenance facilities including Yarra Trams' Collision Repair Workshop.


The Preston Workshops were erected by the Melbourne & Metropolitan Tram Board (MMTB) in 1924-26, to provide manufacturing and maintenance facilities for Melbourne's trams in conjunction with the introduction and production of the W-class trams.


Depot operations centre around the Tudor-style Melbourne Room—the cultural heart of the depot which originally provided a ballroom, theatre, concert and lecture hall for tram events—which has now become a modern employee hub that retains heritage elements.

The Depot underwent significant redevelopment in 2014.


The depot includes seven kilometres of tram track within the depot, a tram testing track, a tram wash and an automatic wheel measuring facility, capacity for stabling up to 75 E-Class trams and rolling stock heavy maintenance for all classes of trams.
What's On
Ding! Ding! Peek behind the scenes of Melbourne's iconic tram network with a visit to Yarra Trams' New Preston Depot. Learn about life at the depot, see how trams are maintained and repaired, and get the chance to sit in the driver's seat of an E-class tram.
Images: (1) New Preston Depot. Photo: Yarra Trams. (2) New Preston Depot. Photo: Yarra Trams.
Important Details
Time & Date
Saturday 29 July
Tours run 10am, 11am, 12pm, 1pm, 2pm, 3pm + 4pm
Running for 60 minutes in groups of 20
Catch the Route 11 tram to New Preston Depot. No parking is available on site.
Visitors must wear closed toed, flat shoes. Participants must have a zero blood alcohol reading.
Sorry, this event is booked out.
ACCESSIBILITY
Partially wheelchair accessible
AGE REQUIREMENTS
12 years and above
Location
18 Miller St, Preston VIC 3072