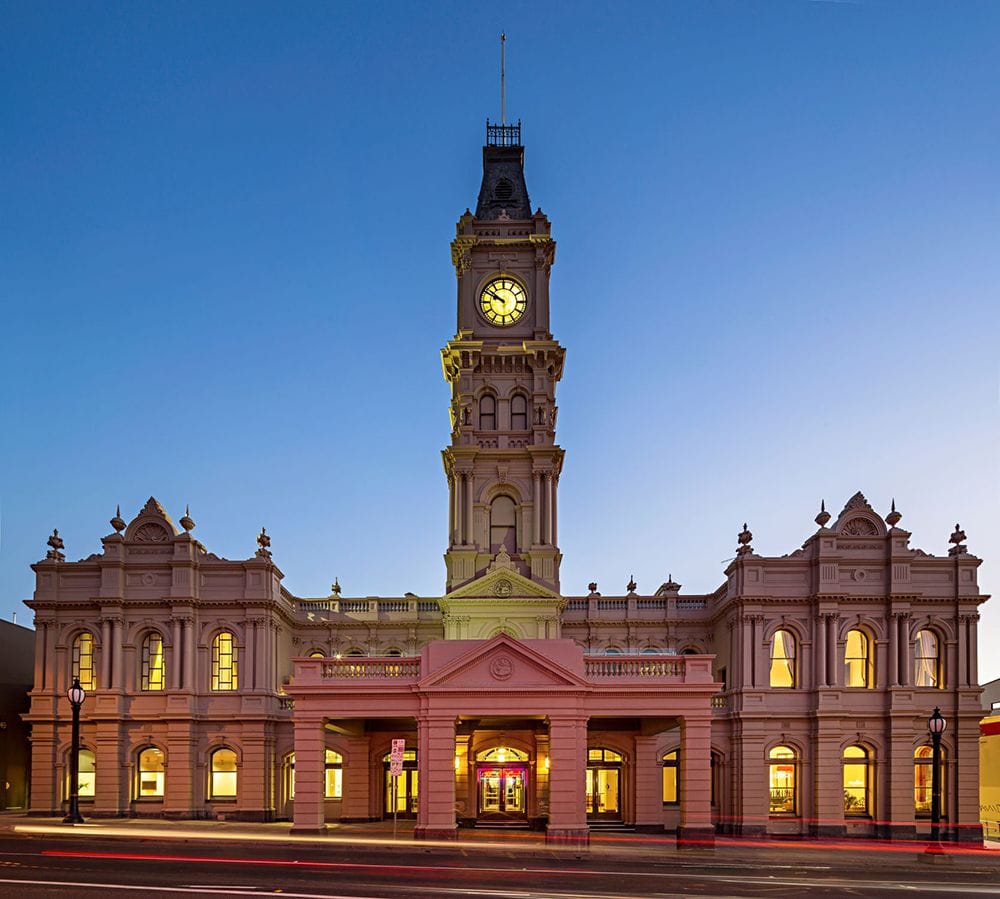 Hawthorn Arts Centre
Building Description
John Beswicke, 1888-1889. Peddle Thorpe Architects 2013
This spectacular former Hawthorn Town Hall was built in 1888-89 and designed in the Second Empire-style of architecture by John Beswicke. From its breathtaking front façade to the stunning art deco chandeliers in the Main Hall, this is one of Melbourne's most beautiful buildings.
In 2013 Peddle Thorpe Architects redeveloped and reimagined the Town Hall into the Hawthorn Arts Centre – a contemporary arts space, designed for performing and visual art. It supports the creative life of Boroondara and beyond by presenting an annual arts program which includes community workshops, performances and events.
The building is also home to the purpose-designed facility for Council's Youth Services department. This innovative space reflects best practice design and fit-out to cater for the various programs delivered for the area's young people including IT stations, program rooms and a recording studio.
Photos: Courtesy of Hawthorn Arts Centre