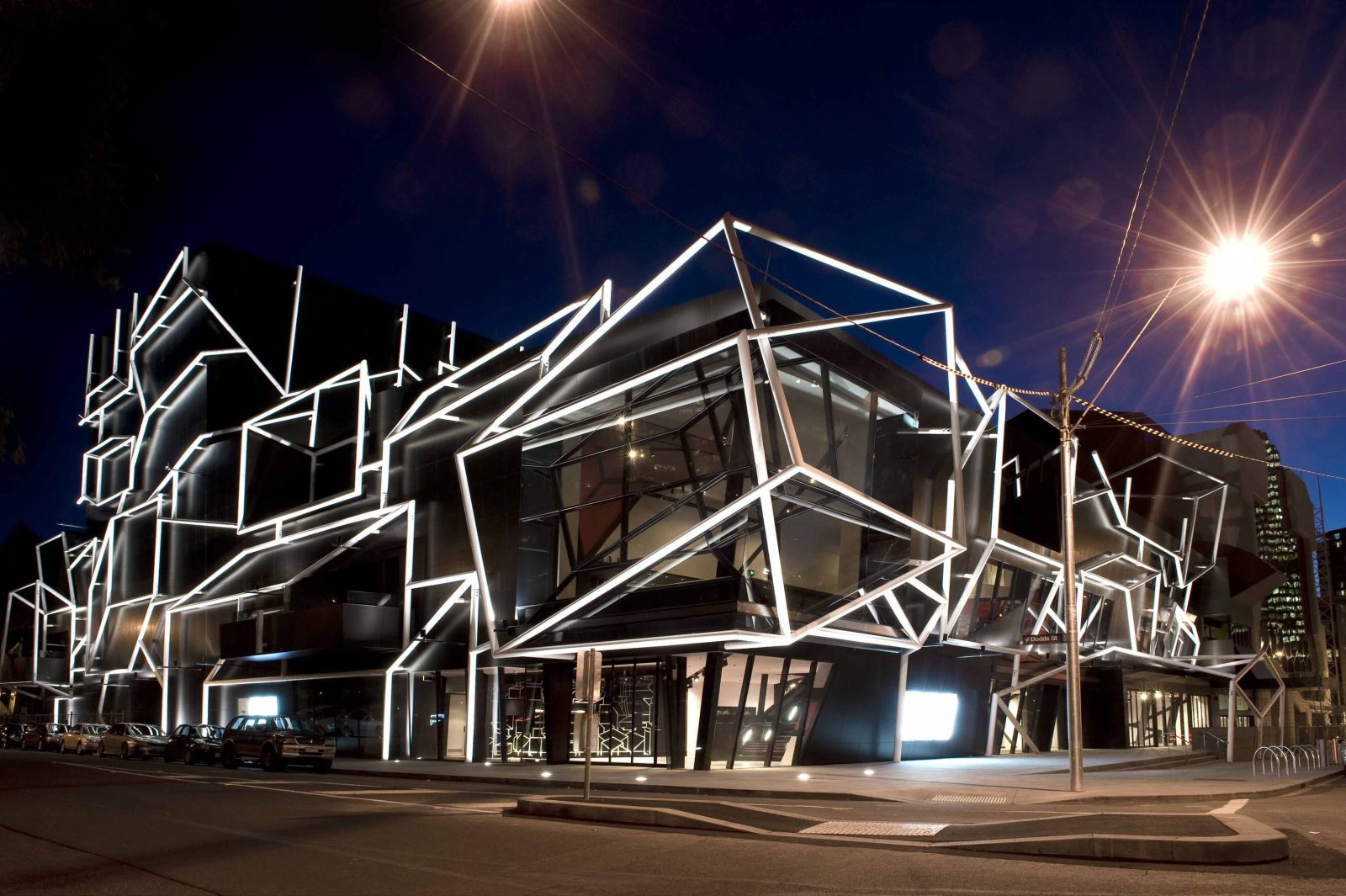 Southbank Theatre
Building Description
Architect: ARM Architecture, 2009
Designed by the multi-award winning ARM Architecture, Southbank Theatre is the home of Melbourne Theatre Company and an iconic building in the heart of the Melbourne Arts Precinct.
Featuring two state of the art performances spaces, the Sumner and the Lawler, as well as dressing rooms to fit up to 22 performers, a loading dock and on-site workshop, wardrobe maintenance area, offices, function rooms and bars, Southbank Theatre is one of Australia's leading theatre venues and the envy of cities around the world.
Since opening in 2009, Southbank Theatre has been host to nearly 300 events including the much loved MTC productions Golden Shield, Jasper Jones, Ladies in Black, The Beast, Twelfth Night, A View from the Bridge and Macbeth. Some of Australia's best actors have performed on its stages including Marta Dusseldorp, Jai Courtney, Zahra Newman, Caroline O'Connor, Frank Woodley, Lisa McCune, Sigrid Thornton, Christie Whelan Browne and Bert LaBonté.
For Open House Melbourne, Melbourne Theatre Company invites you to take a step backstage at Southbank Theatre and learn about the inner workings and significance of this important cultural venue from the other side of the curtain.
Photos: 1 – Earl Carter, 2-5 – Benjamin Healley