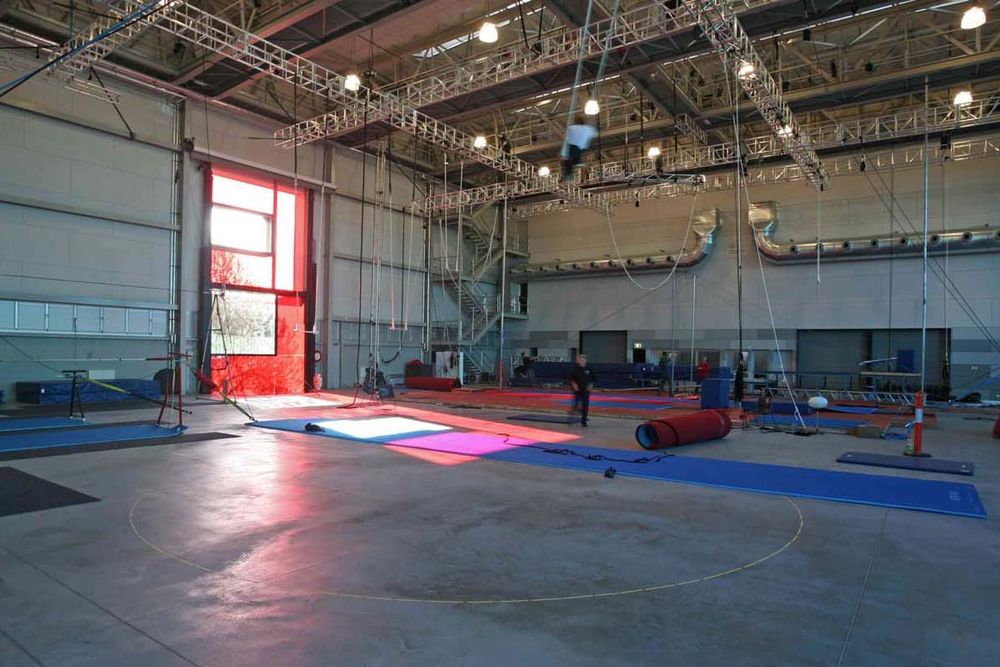 National Institute of Circus Arts (NICA)
Description
NICA has two award-winning facilities on the Prahran campus of Swinburne University of Technology in Melbourne. The first is the Sidney Myer Circus Studio designed by Bates Smart Architects in 2002. The second is the NICA National Circus Centre (NCC). Designed by Cox Architects & Planners and launched in 2007, the NCC is a 12 metre high venue that is transformed into a professional performance space with a 350+ seating capacity. Flexible and efficient structural design supports numerous rigging configurations and catwalk systems to enable the facility to attract and host myriad events. Simple operational systems have been designed so operation and maintenance can occur with minimal professional oversight, maintaining accessibility to the broadest possible range of users and promoting genuine community engagement. Awards: Award for Architectural Steel Design – Large Project, Australian Steel Institute VIC 2008 Award for Community Facility Design – Sports and Recreation Industry Award 2003.
What's On
NICA's trainers will guide tours through the main training facilities: the NCC and the Sidney Myer Studio. After learning about NICA's history and unique points of interests, stay on for a look at the exhibition marking NICA's 20th anniversary.
Images: (1) National Circus Centre (NCC) studio. (2) NICA's facade. (3) NICA's foyer. (4) NICA's facade. (5) NICA's entry to the PC Building. Photos 1-5: Peter Hyatt. (6) The Sidney Myer Circus Studio was officially opened in July 2001.
Important Details
Time & Date
Saturday 30 July + Sunday 31 July
Tours run 11am, 11.30am, 12.00pm and 12.30pm
Running for 20 minutes in groups of 15 people.
Bookings not required. Tour group capacity is limited and operates on a first come, first in basis.
Age Requirements
All Ages
Accessibility
Partially wheelchair accessible
Accessible bathroom

Location
39-59 Green St, Prahran 3181