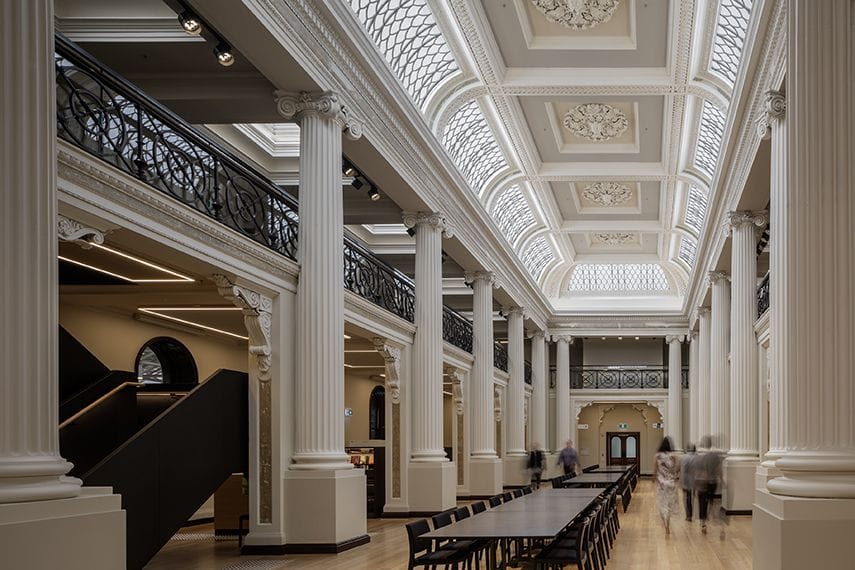 Add to Itinerary
The Ian Potter Queen's Hall, State Library Victoria
Architect: Joseph Reed 1856, Architectus + Schmidt Hammer Lassen Architects 2019
The State Library Victoria is Australia's oldest and busiest public library and the fourth most-visited library in the world, it is a beloved hub and haven for curious minds of all ages and from all walks of life.
Queen's Hall (now known as The Ian Potter Queen's Hall), was the main reading room for Australia's first-ever public library, the Melbourne Public Library (now known as State Library Victoria), and remains one of the city's grandest and most beautiful 19th-century interiors. Since it opened with a stock of almost 4,000 books in 1856, it has maintained many of its historic design elements (down to the original wallpaper), even as it was refurbished in 2016 by Architectus and Schmidt Hammer Lassen.
Photo above: Trevor Mein
DIGITAL
ARCHIVE
Discover the original Queen's Hall through the State Library's digital catalogue.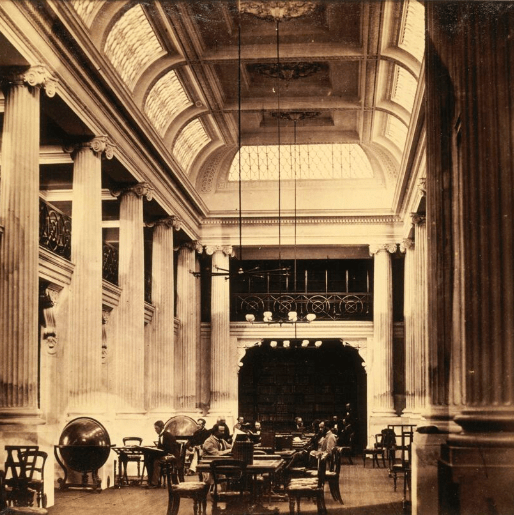 VISION 2020
Architect:  Architectus + Schmidt Hammer Lassen Architects 2019
Through unlocking possibilities, creating connections and by providing a framework for the future, Architectus and Schmidt Hammer Lassen's design for the Library's Vision 2020 Redevelopment has ensured that it will remain the epicentre for education, ideas, creativity and debate in Victoria for years to come.
Public space has been increased by 40% and seating by 70%, expanding the possibilities of the Library's function.
Visitors experience a sequence of spaces, one chamber leads to the next, some are grand spaces, some 'in between' spaces. Each touchpoint is conceived to make the visitor experience memorable and meaningful, enabling connections to be made with the collection, with individuals and with the community.
Photos: 1 – 3 BrettBroadman, 4 – 7 Trevor Mein
WATCH
NOW
RUTH WILSON Principal, Studio Leader, Architectus – SPEAKER SERIES 2020
Ruth Wilson presents the design of State Library Victoria redevelopment at Open House Melbourne's 2020 Speaker Series.
Important Details
WHAT'S ON
ONLINE TOUR
Saturday 25 July 2020
11am – 11.20am
FREE, no bookings required
Join Ruth Wilson, Principal and Studio Leader, Architectus and Simon Farr, Associate, Architectus for a guided video tour inside the roof of The Ian Potter Queen's Hall.
MISSED IT?
Catch up and watch below.