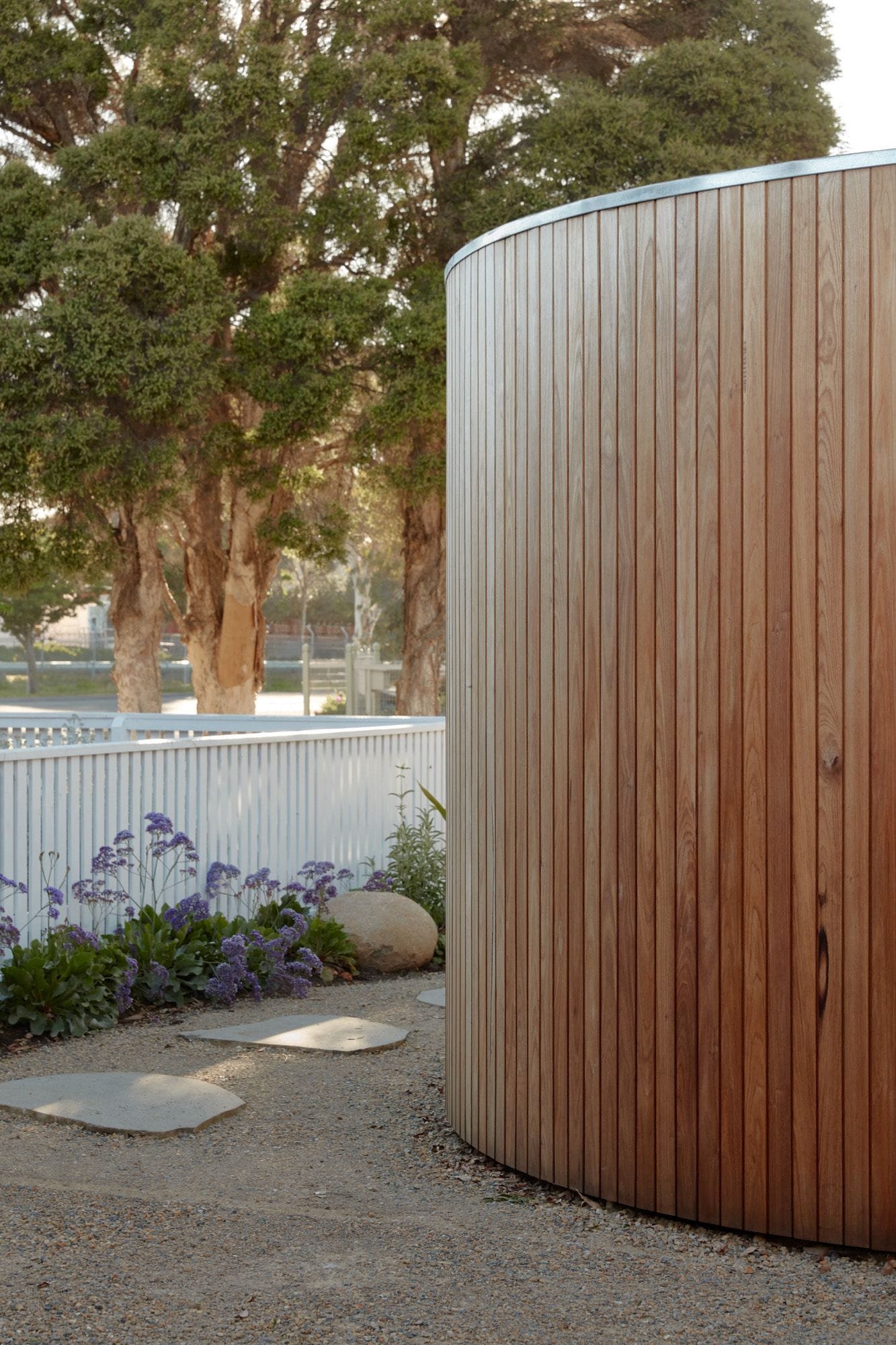 Park Life
Building Description
Architect: Architecture Architecture, 2019
Park Life is a highly contextual extension in Williamstown North. This contemporary design responds to the principles of the 'garden city', integrating home, garden and streetscape. In doing so, it continues the vision for the area as laid out by the Housing Commission of Victoria in the 1940s.
Located on Park Crescent in the Champion Road Estate Heritage Precinct, the area remains one of the best-preserved of the early Housing Commission of Victoria estates, 'notable for its strong visual homogeneity… and curving street layout around a central park.'
The length of Park Crescent features a broad nature strip, several meters wide. Most houses are set back from the street with low fences, contributing their generous front gardens to the streetscape.
Located on a corner lot with its backyard facing onto Park Crescent, this project presented Architecture Architecture with an unusual challenge: how to create a private backyard for their clients, while contributing to the generous, green park life of the heritage streetscape.
Photos: Tom Ross.
TALK +
VIRTUAL TOUR
RECORDED LIVE: SUNDAY 26 JULY 2020