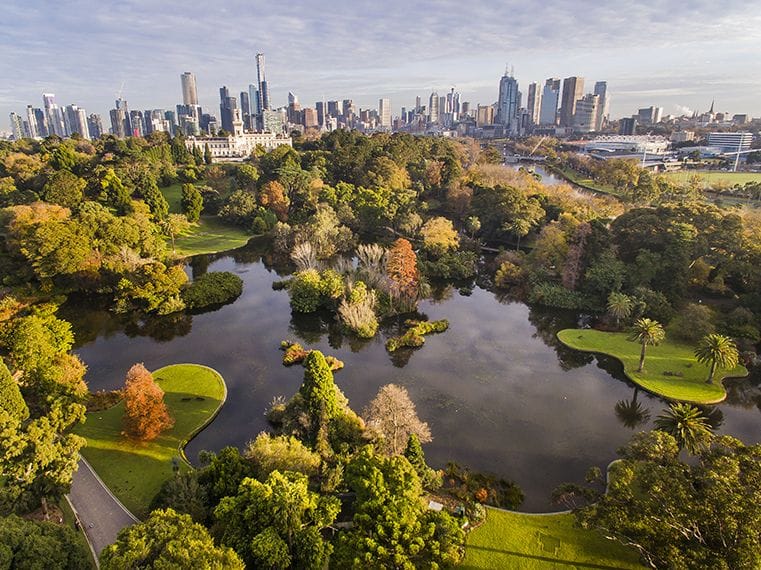 Collaborator: Royal Botanic Gardens Victoria
Experience the Gardens from the comfort of your home with our selection of videos, workshops, talks and tours at the Virtual Garden.
Join Aboriginal guides from the Royal Botanic Gardens Victoria as they show us the native bush foods and other plant used by First Nations people for hunting, medicine, beauty and much more.
WATCH
NOW
Explore Long Island with Jakobi
Join Aboriginal Programs Facilitator Jakobi for a special look at Long Island in Melbourne Gardens, and uncover some of the Aboriginal heritage and indigenous plants that grow here.
Australian Forest Walk with Kalkani
Join Aboriginal Programs Officer Kalkani Choolburra on the Australian Forest Walk and learn about a wealth of plant uses. Discover edible berries, energy drinks, medicines and much more.
Aboriginal Knowledge
Immerse yourself in Aboriginal culture as you learn about native bush foods and other plant uses. Get to know our Aboriginal and Torres Strait Islander staff and hear their stories and connection to country'.
OPEN
KIDS
Nature Journalling for Little Ones with Trace Balla
Unfurl your creativity and craft your own nature journal with award-winning author and illustrator, Trace Balla.
FROM PLANTS TO PLANETS
Discover virtual tours at the Melbourne Observatory, Royal Botanic Gardens Victoria