Collaborator: COX Architecture
A design-focused contemporary architectural practice with studios located in every major Australian city and a history spanning more than 60 years.
Cox's design ethos underpins every project. Key to this is supporting the public life of cities. Cox endeavours to do this by ensuring every project makes a positive contribution to the public realm – that it gives more than it takes.
Understanding the important role that architecture plays in shaping a city means they take on the task of helping evolve Melbourne's skyline with the care and thoughtfulness it rightly deserves.
Striving to find unified solutions to complex issues, necessitating close collaboration with clients and consultants to create places that are both relevant and inspiring. Cox continuously seeks the brightest minds to innovate around design, process and typology. They welcome collaboration, from both traditional and disruptive sources, celebrating the potential to contribute to better design outcomes.
COX's current projects include Melbourne Square which is currently under construction and changing the look and feel of Southbank by prioritising the addition of new public green space; Southbank by Beulah, a $2 billion mixed-use development on the old BMW site at Southbank; Charter Hall's $1.5 billion 555 Collins Street commercial office project; Mirvac's new workplace precinct at 383 La Trobe Street and the final element of the Wesley Place Precinct development at 150 Lonsdale Street. These will join COX's existing Melbourne projects, including Rod Laver Arena, Aami Park, The Conservatory, 567 Collins Street and Queens Place.
Photo: Tommy Miller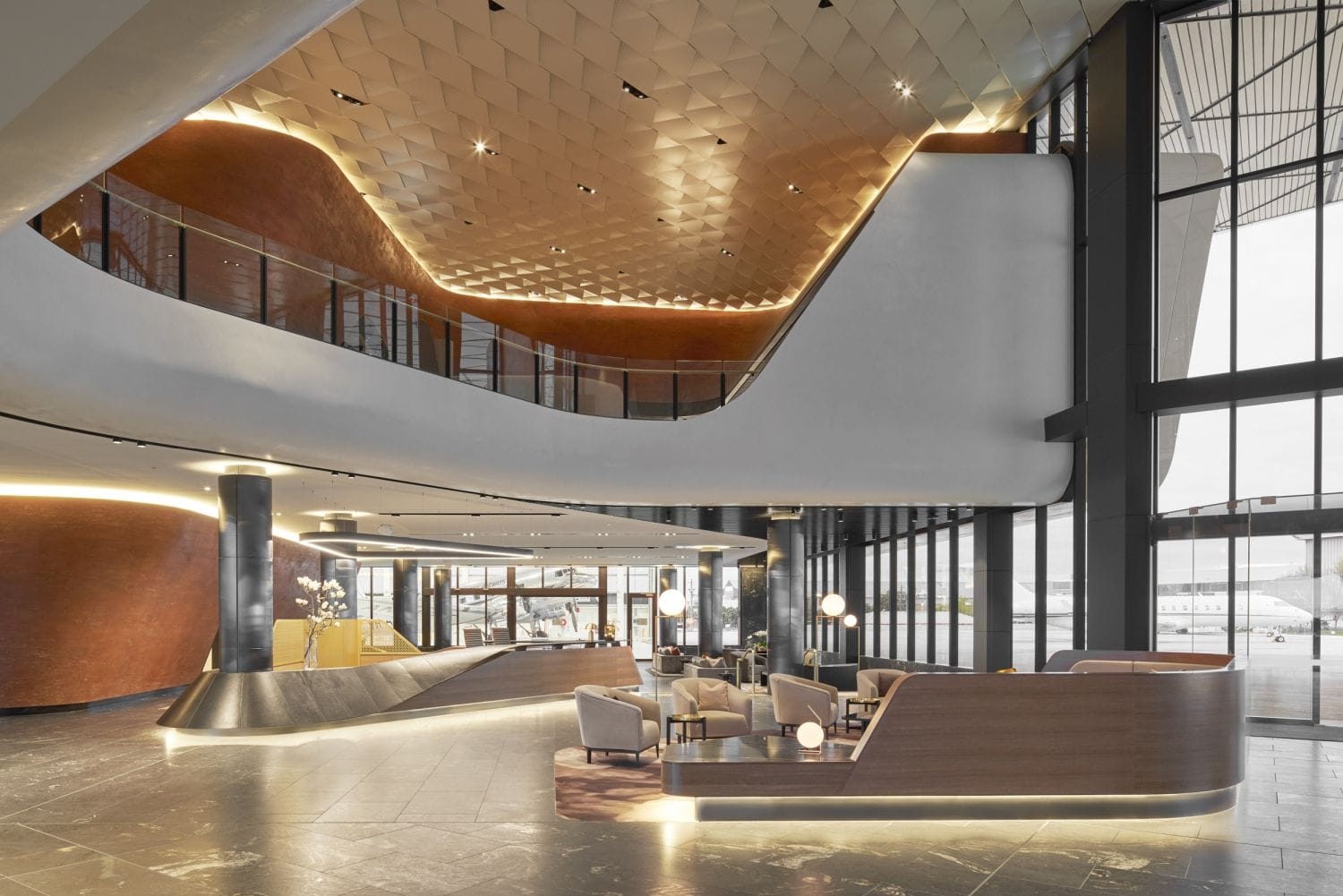 Melbourne Jet Base
Melbourne Jet Base's architectural expression is defined by its elegant winged form, articulated using aviation-inspired materiality and a play on the poetic tension of earth and sky. With subject matter rich in metaphor and mythology, the design of the built form explores the dynamism of flight while drawing on the poetic tension of earth and sky, and encompasses typically Australian themes of shelter, shade and overhang.
WATCH
SAM LOCK, COX ARCHITECTURE – SPEAKER SERIES 2019
Sam Lock, presents the design of Melbourne Jet Base at Open House Melbourne's 2019 Speaker Series.