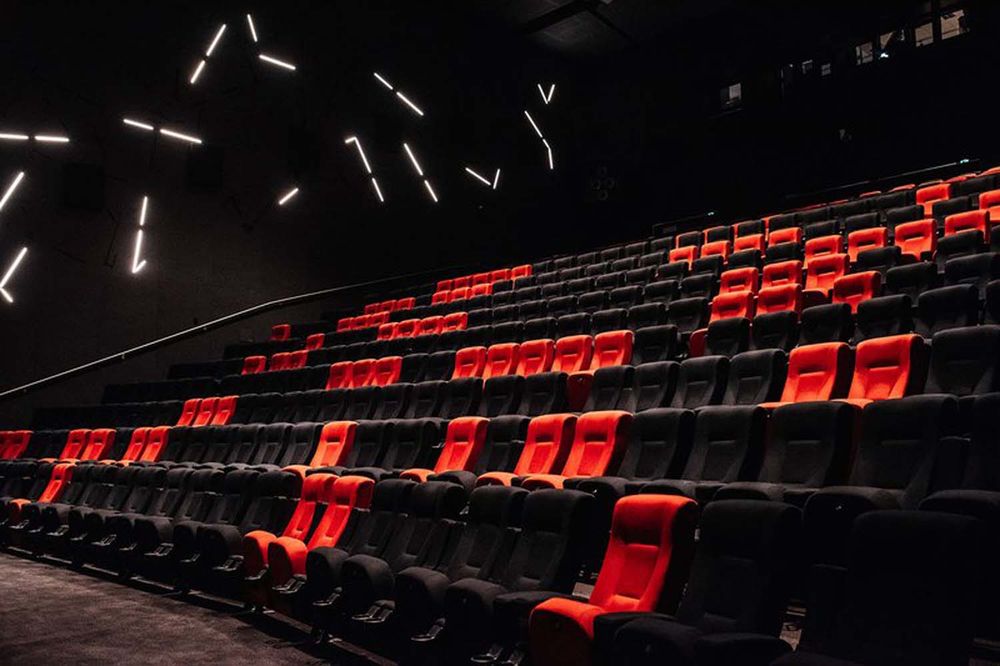 ACMI
Description
Located in the Alfred Deakin Building, itself situated within Melbourne's Federation Square, ACMI (formerly the Australian Centre for the Moving Image) opened in October 2002. As Australia's museum of screen culture, ACMI celebrates the wonder and power of film, TV, video games, digital culture and art in four exhibition spaces, two cinemas, and multiple studio and function rooms.
Under the leadership of former CEO Katrina Sedgwick (2015-2022), ACMI underwent an expansive renewal beginning in mid 2019. Relaunching in early 2020 with revamped gallery spaces, upgraded studio facilities, and a new urban lounge and centrepiece staircase, ACMI has again cemented its place as one of Australia's leading cultural institutions.
What's On
Join an ACMI tour: celebrate the history of ACMI and learn about the new building design taking it into the future. Explore a universe of film, TV, video games and art.
Exhibitions showing over the Weekend include Story of the Moving Image (free) and Light Exhibition (ticket purchase required), with programs showing in the Cinemas (ticket purchase required).
Images: (1) ACMI's Cinema 1. (2) External shot of ACMI's Flinders Street entrance. (3) Interior of ACMI's light well, with urban lounge and staircase. (4) Alternative angle of ACMI's light well, urban lounge and staircase.(5) External shot of ACMI from Flinders Street, evening. All photos: supplied by ACMI
Important Details
Time & Date
Saturday 30 July
Open 10am-6pm
Tours at 10.15am, 11.15am. Running for 40 minutes in groups of 30 people.

Sunday 31 July
Open 10am-6pm
Tours at 3.15pm, 4.15pm. Running for 40 minutes in groups of 30 people.

Bookings required
Age Requirements
All Ages
Accessibility
Fully wheelchair accessible
Accessible bathroom

Location
Feeration Square, Melbourne VIC 3000