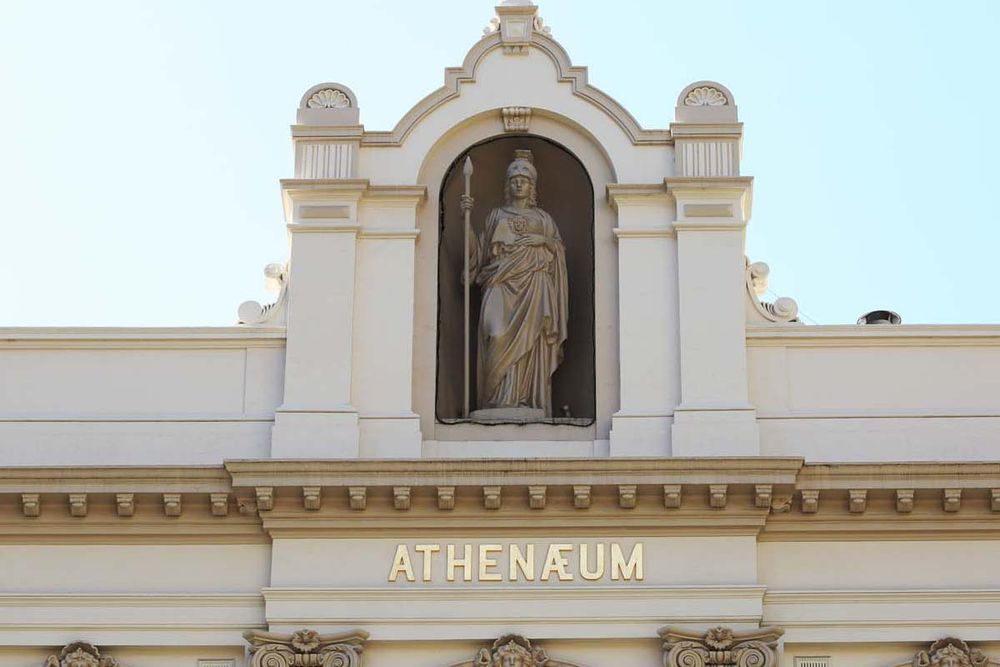 Artist Residency – Bronwyn Rees
Description
At more than 180 years' old, the Melbourne Athenaeum Library is one of Melbourne's three oldest cultural institutions.
Starting life as a two-storey structure in Collins Street, the Athenaeum was completed in 1842. It housed the city's first official library, first museum and first art gallery, and a hosted a plethora of events. The variety of activities recorded in its archives is one of the best indicators of the social and cultural interests of the community at that time. There were boxing and wrestling matches, canary shows, theatre productions, smoke nights, art exhibitions, flower shows, bazaars, fêtes and auctions. Talks were held about geology, astronomy and the benefits of total abstinence, and it was the site of town council meetings until the town hall was built in 1870.
As Melbourne grew, the organisation and the building evolved to accommodate the changing needs and sophisticated pastimes of the community including the building of its 900 seat theatre in 1924. The first feature film, The Story of the Kelly Gang, was screened in 1906, and the first 'talkie', The Jazz Singer, in 1929.
In 1930 a lift was added, and it remains one of only two of its vintage in Melbourne. It is admired by many patrons for its decorative and stylish interior – and somewhat difficult temperament!
The subscription library is the Athenaeum's centrepiece, and continues to host an annual program of cultural activities in music, literature and the visual arts, as well as offering a personal and authentic library service for a small annual subscription fee.
What's On
A print exhibition and artist residency featuring Melbourne artist Bronwyn Rees. View the artist's work, ask questions, engage with the medium of print-making. Visit Melbourne's oldest library, and view historic objects including Melbourne's oldest working lift.
Images: (1) Exterior facade featuring a niche and statue of Athena. (2) Timber and glass entry on level 1 at 188 Collins Street. (3) Copper sign on display in the library advertising subscription fee. All photos: Janine Eastgate
Important Details
Time & Date
Saturday 30 + Sunday 31 July
Open 10am-4pm
Accessibility
Quiet rooms
Partially wheelchair accessible

Location
188 Collins Street, Melbourne 3000