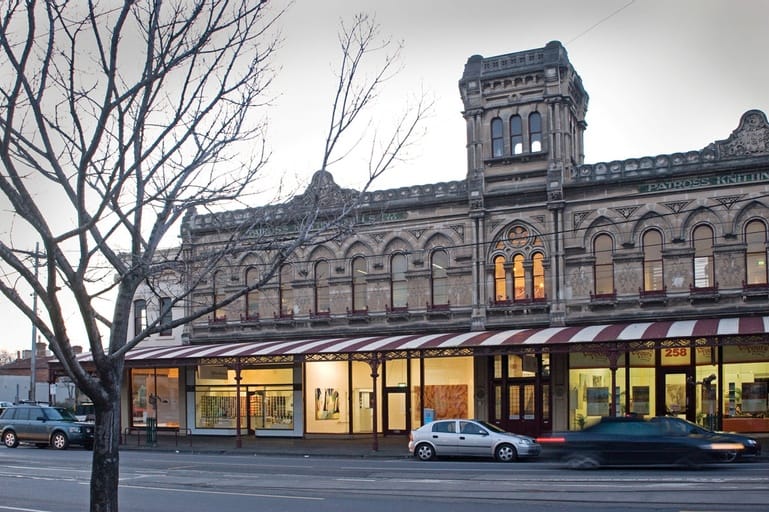 Australian Tapestry Workshop
Description
Please join ATW Senior Weaver Amy Cornall for a special talk for Open House Melbourne Digital Programming. This talk will be moderated by Convener of the Friends of the ATW Caroline Johnston.
Amy Cornall is a highly experienced senior weaver at the Australian Tapestry Workshop. Amy first started at the ATW in 2004, while completing an Honours Degree of Bachelor of Fine Art (Tapestry) through Monash University. Amy has worked on a number of major tapestries, including Plant Song, 2020, designed by Janet Laurence, Bridle Track, Hill End, 2019, designed by Luke Sciberras for Bathurst Regional Art Gallery, Alice Bayke, 2008, designed by Yvonne Todd for Queensland Art Gallery and Abstract Structure, 2007, designed by Roger Kemp for the National Gallery of Victoria.
A distinctive example of Victorian free gothic architecture
What's On
Amy will talk about how ATW's large-scale tapestries are created at our light filled studio in South Melbourne, this Victorian Free Gothic style building has always been used for textiles, it was firstly a drapery, then a knitting mill and before it housed the ATW was a glove and hat factory. This historical building provides the perfect flexible space to accommodate the weaving of tapestries and the large windows of the saw tooth roof provide the perfect lighting for weaving. Amy will discuss some of the exciting projects she has woven at the ATW and will show how ATW Weavers interpret designs to create contemporary handwoven tapestry with our in-house dyed yarn.
Images: (1) ATW Studio Floor, photo: Jeremy Weihrauch. (2) Weavers working on large scale commissions, photo: Jeremy Weihrauch. (3) ATW Building Exterior, photo courtesy ATW. (4) ATW weavers at work, photo: Marie-Luise Skibbe.
Important Details
Time & Date
ONLINE EVENT
Weaver Talk: Amy Cornall
Saturday 24th July
11am – 12pm
This event is now complete. If you want to revisit the talk, scroll below or view the video directly via YouTube:
WATCH HERE
Location
262-266 Park Street, South Melbourne 3073