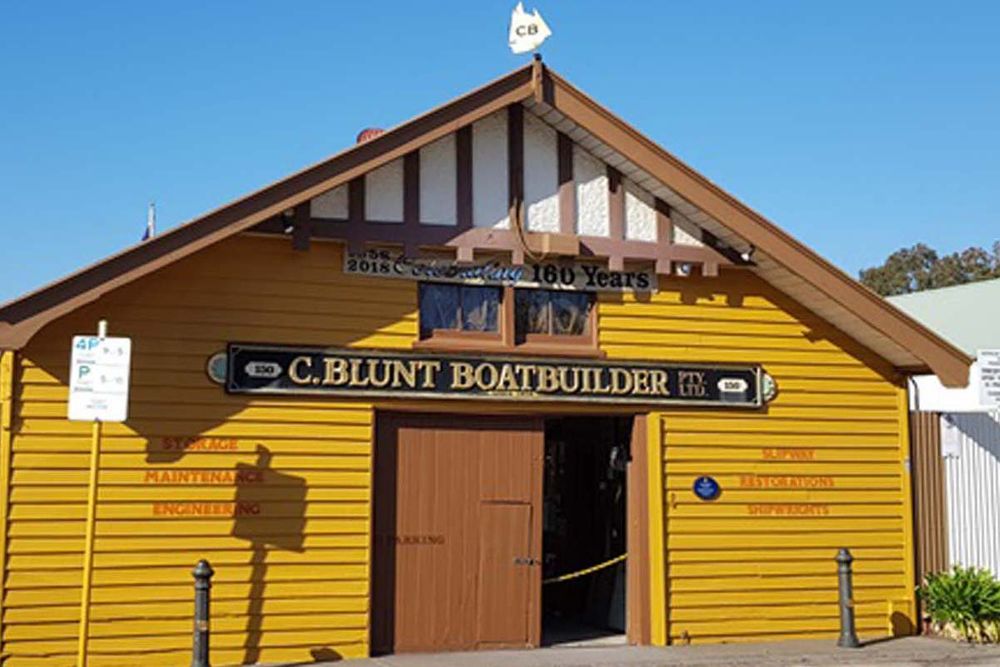 Blunt's Boat Shed
Description
The Blunt family's business has been operating in the Williamstown area since the 1880s. The family began boat-building in Geelong in 1858. The business moved to Williamstown c1880 and operated from a yard with shed, pier and slipway on the waterfront between Ann Street and Thompson Street. Many 'finely built' craft were constructed there including 24 sailing vessels. In 1925 their lease was resumed by the government for land reclamation.
The current boat-yard site on Nelson Place was taken up in 1926. The site had been used from the 1858 till at least 1877 for steam sawmill operations, and from 1913 to 1926 by motor engineers.
The pressed steel facia is one of the heritage-listed building's original features.
What's On
Wander at your leisure and view a working boat yard as original to its 1926 operation, and a Heritage timber pier.
Image: Blunts Boat Shed. Courtesy Hobsons Bay City Council
Important Details
Time & Date
Saturday 30 July
Open 10am-4pm for self guided tours through areas generally closed to the public
Age Requirements
All Ages
Accessibility
Partially wheelchair accessible
No lift

Location
150 Nelson Place, Williamstown 3016