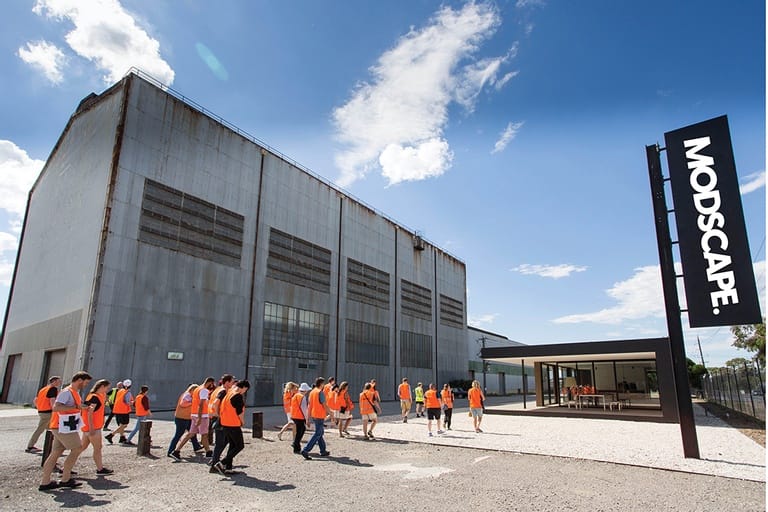 Modscape's modular design hub
Building Description
At Modscape, we believe in the power of modular construction to enable better design, better building and better environments.
Our modular design and construction hub in Brooklyn, Victoria, stretches over 6.5 acres and incorporates our factory (once an operational foundry) where we manufacture modules, an extensive display suite and design office.
Open House Melbourne visitors will get a virtual behind-the-scenes look at how prefabricated buildings are manufactured. See projects under various stages of construction – including a four-storey school, and a number of homes.
Visitors can also explore the display suite, look around the design office and browse the finishes area.
Established in 2006, Modscape is a leader in the Australian prefabricated modular building industry, having designed and built over 500 projects including homes, hospitals, police stations, sports pavilions, schools and display suites.
Whats On
Take a Virtual tour below
Images: (1-2, 4-5) courtesy, (3) John Madden.
Important Details
Time & Date
Saturday 24 + Sunday 25 July

VIRTUAL TOUR
Scroll below
Location
430 Francis Street, Brooklyn 3012