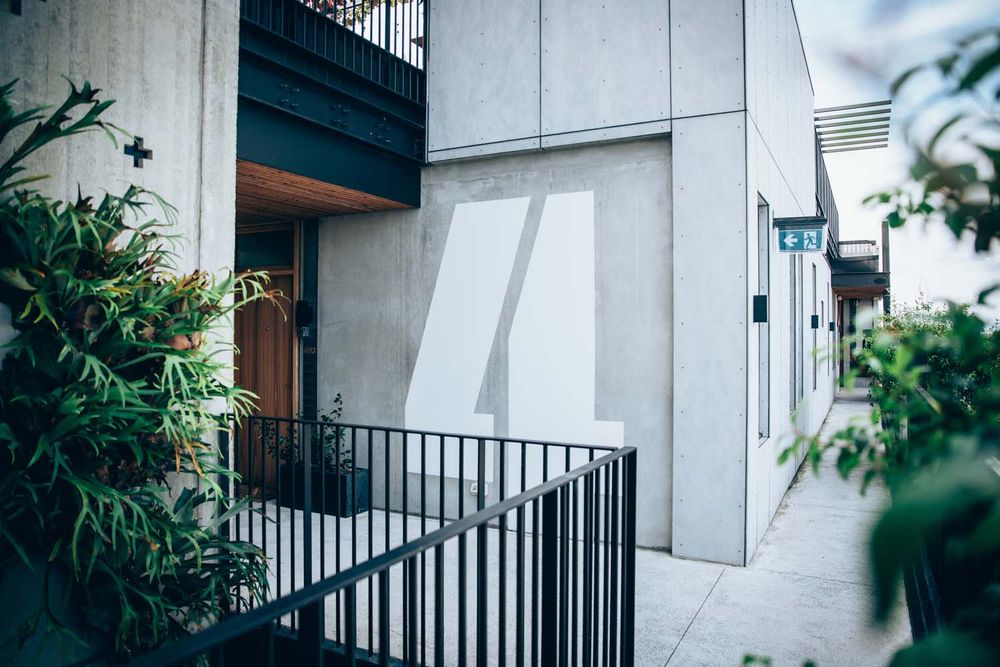 Nightingale 2 Fairfield
Description
Conceived by Six Degrees Architects and delivered in collaboration with HIP V. HYPE, Nightingale 2 is the second completed Nightingale Housing project. As well as the obvious public transport amenity right next to the Fairfield Railway Station, the location and configuration make it a rare 'island' site, with an excellent opportunity to bring light and cross-ventilation through the building.
Like all Nightingale buildings, Nightingale 2 is carbon neutral in operations, with rooftop solar and quality shared spaces such as productive gardens and communal laundry.
Nightingale Housing is a not-for-profit organisation providing apartments that are socially, financially and environmentally sustainable. Creating homes for people, not profit, Nightingale Housing exists to revolutionise the way we live together.
Nightingale is based on the idea of living simply, in well built, sustainable homes that are minimal, honest and robust. Nightingale takes out things like second bathrooms, individual laundries and basement carparks to reduce the cost of construction and ongoing maintenance. Included are things that create healthy, comfortable, sustainable homes like double glazing, excellent insulation and 100% Certified Green Power. It's about building less, to give more. Apartments are sold to owner-occupiers and community housing providers, not investors. Shared amenities like laundries and rooftop gardens provide opportunities to build community.
What's On
Join a guided tour through Nightingale 2, in Fairfield. Ground level, where the tour starts, is all about creating engagement between Nightingale residents and the street, while reaching out to the wider Fairfield community. The tour will climb the open stairs to one of the apartments, and then up to the rooftop to enjoy some unrestricted views of the neighbourhood and beyond.
Images: (1) Open walkways. (2) Productive gardens. (3) North facade. (4) Railway Place facade. (5) North facade. All photos: Kate Longley
Important Details
Time & Date
Sunday 31 July
Tours at 10am and 11.30am (updated from 12pm)
Running for 60 minutes in groups of 25 people
Bookings not required. Tour group capacity is limited and operates on a first come, first in basis.
Age Requirements
8 years and above
Accessibility
Partially wheelchair accessible

Location
30 Railway Place, Fairfield 3078