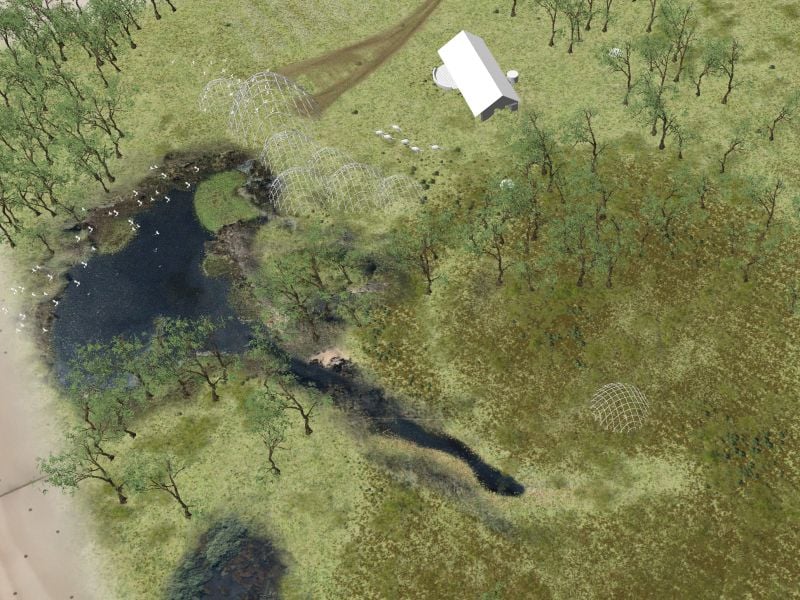 Politics and Utopia in Architecture
Description
How will our conception of architecture have to change in order to respond to the collapse of our environmental systems? This series of panel discussions explores how we can design alternative places that establish strong relationships between architecture and landscape.
Indigenous Knowledge Systems
What can architects, and we as a society, learn from situated and embodied Indigenous Knowledge Systems? How can we decolonize architecture and design? A discussion on how and what we can learn from a more than 60.000 year culture and its socio-political framework.
Panelists: Professor Barbara Glowczewski, Uncle Leonard Clarke, Dr Christine Phillips and Dr Hannah Robertson. Watch below.
Knowing the Anthropocene
Hear field stories that demonstrate how we might care for a damaged planet and the future of architecture with the editors of 'Feral Atlas: The More-Than-Human Anthropocene' (Stanford University Press 2020). How has architecture to respond and adapt to the Anthropocene?
Panelists: Professor Anna Lowenhaupt Tsing, Dr Alder Keleman Saxena, Professor Hélène Frichot and Charity Edwards. Watch below.
Shaping Future Societies
Do architecture and architects have the potential to enhance necessary future societal changes, that could address our current crisis, from climate collapse and the loss of biodiversity to social in-justice? Does architecture have utopian agency? A discussion around utopian architecture, utopian societies, historical examples and socio-political experiments.
Panelists: Professor Felicity D. Scott, Associate Professor Lee Stickells, Dr Jonathan Lovell, Associate Professor Rochus Hinkel, Dr Peter Raisbeck. Watch below.
Important Details
Time & Date
Sunday 25 July

Premiere via YouTube
Booking not required,
scroll down to watch below.

Video content will be active throughout
the Open House Melbourne program.

Indigenous Knowledge Systems
Sunday 25 July
11am – 1pm

Knowing the Anthropocene
Sunday 25 July
1pm – 3pm

Shaping Future Societies
Sunday 25 July
3pm – 5pm
Location
MSD, Ground Level G42 Building 133 University of Melbourne, Parkville