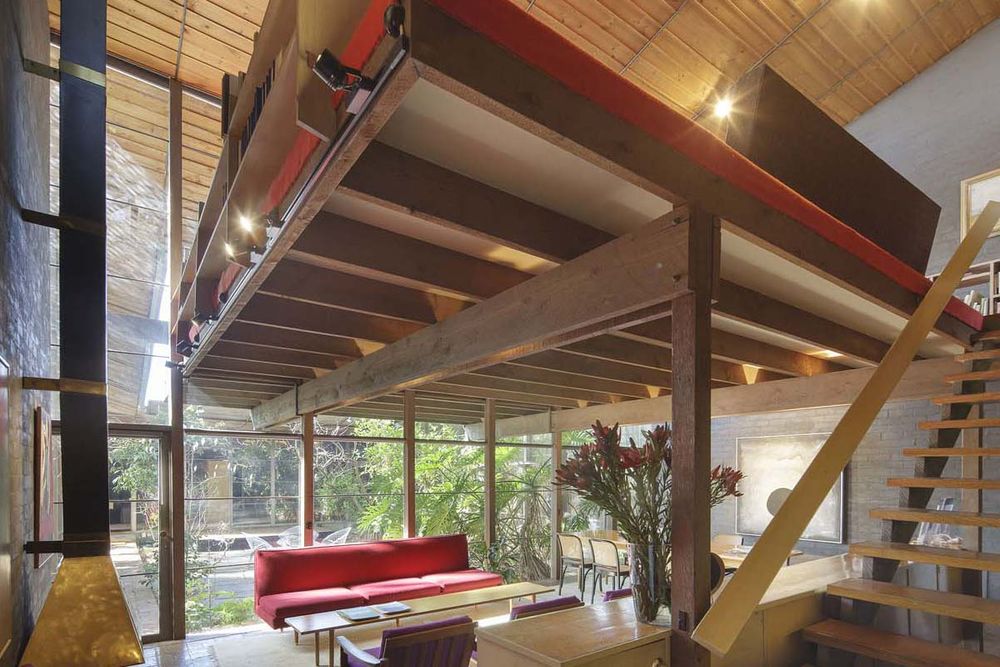 Walsh Street Archive and Residence Revealed
Description
Robin Boyd designed Walsh Street (also known as Boyd House II) for his family in 1957. An exemplar of Australian modernist architecture, this experimental residence is where Boyd tested ideas about domesticity, structure and technology, and it continues to influence design thinking today.
It is home to the Walsh Street Archive, which contains over 4000 items: the readily visible library, furniture and artwork collection, alongside hidden treasures including manuscripts, correspondence, slides, films, architectural drawings, and newspaper clippings. The archive offers a rich insight into Boyd's seminal contribution as an architect, author, critic and public educator, and a view into life at Walsh Street during the 1950s and '60s.
Over the past seven years, the Walsh Street Archive has been catalogued, researched and digitised by a team of Robin Boyd Foundation volunteers. In celebration of the archive's launch online through Victorian Collections, the Foundation will welcome Open House Melbourne visitors to a curated exhibition of collection highlights.
What's On
An exhibition of the Walsh Street Archive displayed in situ at the Boyd family residence. Your smart phone will link you to the Walsh St Archive on the Victorian Collections website for additional information.
Image: Walsh Street/Boyd House II, designed by Robin Boyd. Photo: Courtesy of John Gollings.
Important Details
Time & Date
Saturday 30 + Sunday 31 July
Timed entry: 11am, 12 noon, 1:30pm, 2:30pm, 3:30pm.
Self-guided visit runs for 45 minutes in groups of 20 people.
Your smart phone will link you to the Walsh St Archive on the Victorian Collections website for additional information.
Bookings required
Age Requirements
12 years and above
Accessibility
None of the above

Location
290 Walsh St, South Yarra 3141