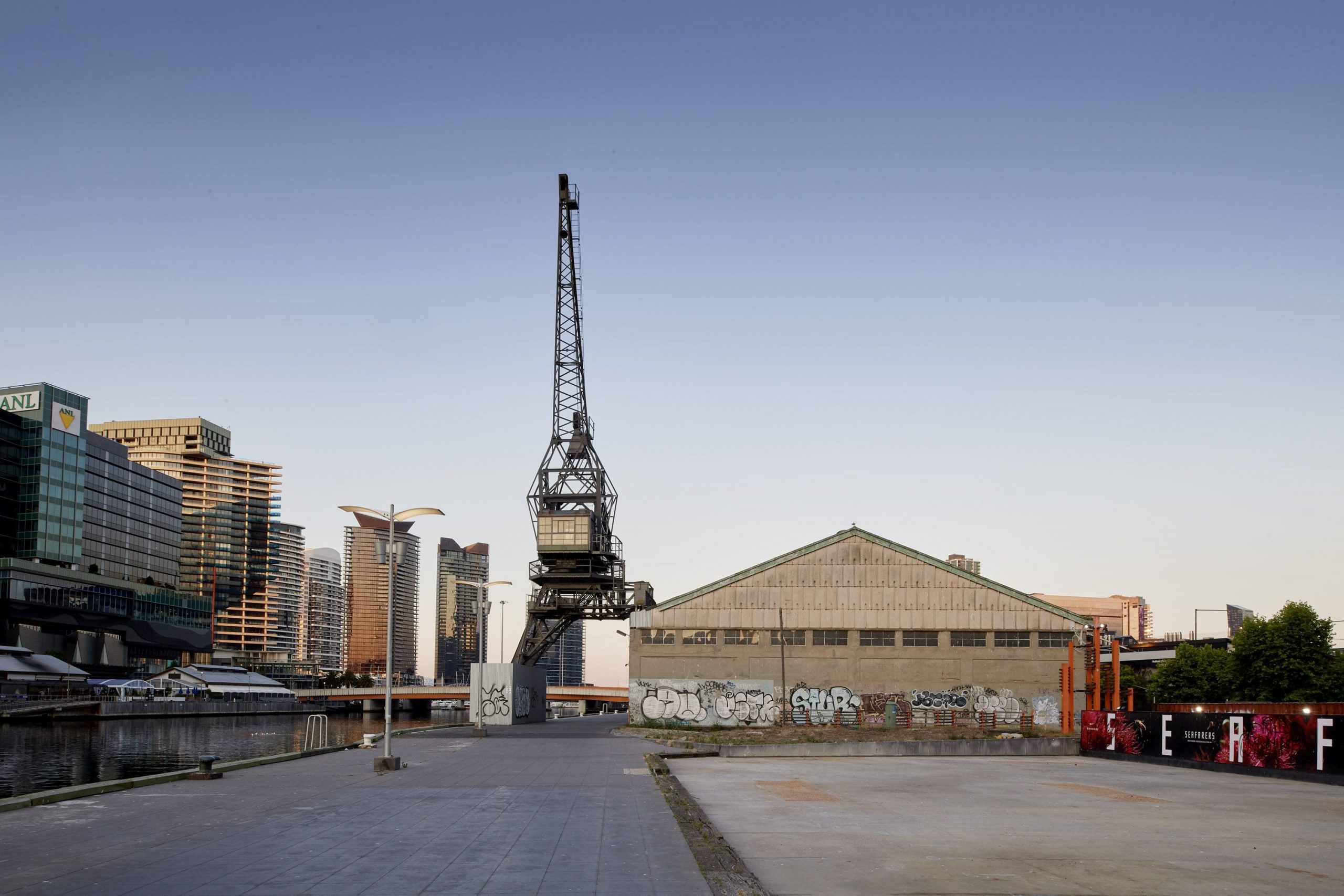 Waterfront: Collectivity Talks – Northbank and the Shape of Things to Come
Northbank is transforming into a vibrant riverfront precinct and a key destination on the Yarra River. Explore the history of Melbourne's Northbank precinct and learn about the bold vision for its future – innovative mixed-use developments focused on sustainability and amenity, with new public spaces, green retreats, employment and entertainment options for future workers, residents and the public to enjoy.
Hosted by Collectivity Talks, the panel will feature leaders from Fender Katsalidis, Riverlee, Oculus and Mirvac who are making significant contributions to the development of this part of Melbourne. The event will take place at the site of the new Seafarers development in the heart of of the precinct.
Explore the history of Melbourne's Northbank precinct and a vision for its future.
This event is presented by Communications Collective. Waterfront is proudly presented by Centre for Architecture Victoria | Open House Melbourne, in partnership with the Department of Environment, Land, Water and Planning (DELWP) and East Gippsland Shire Council. Waterfront is part of Melbourne Design Week 2021, an initiative of the Victorian Government in collaboration with the NGV.
Important Details
Time & Date
Wednesday 31 March 2021
6pm arrival for 6.30pm start
Location
Seafarers Residences, 731 Flinders Street, Docklands