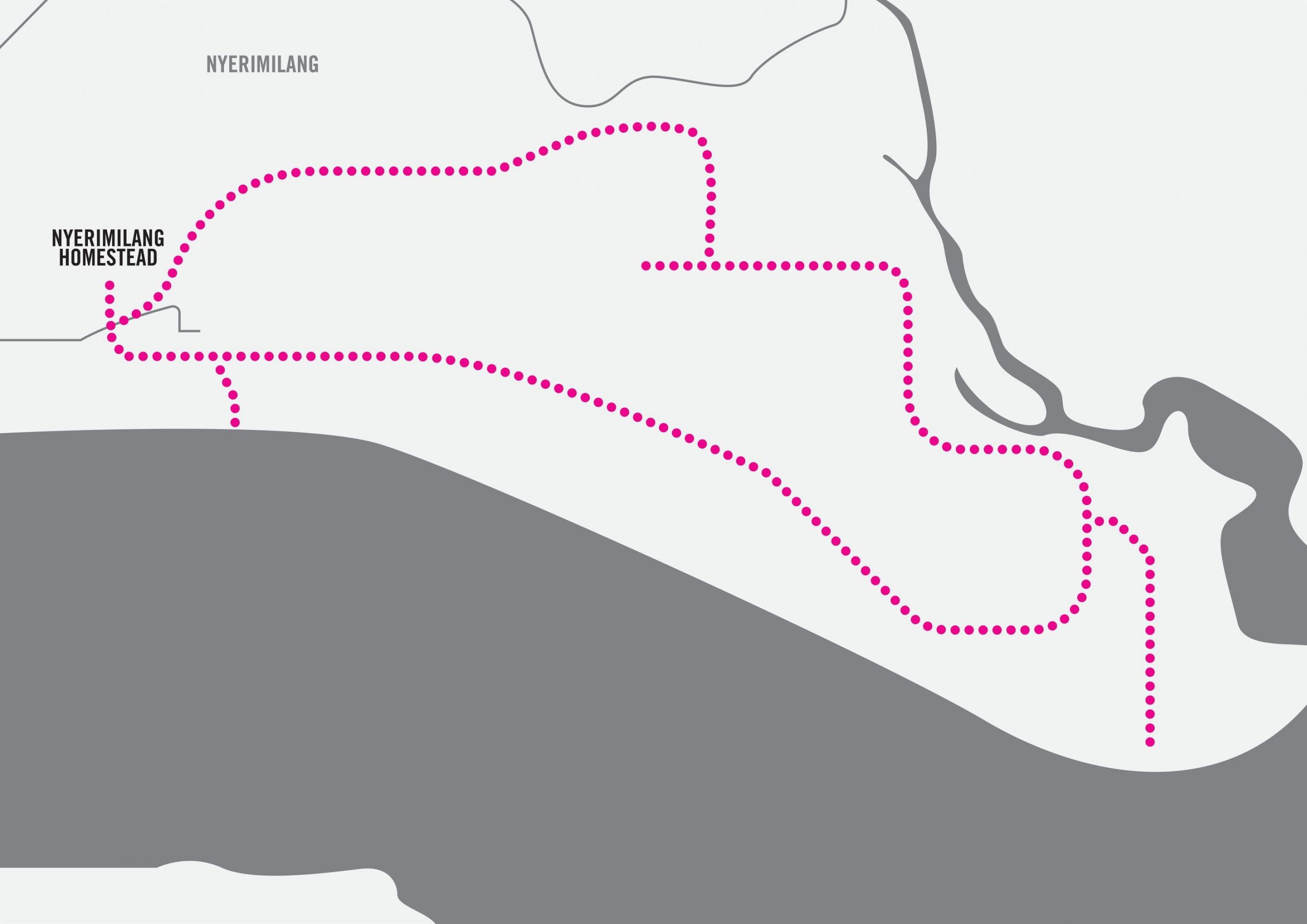 Waterfront: Skipper Pete Selects # 1
Start: Nyerimilang Homestead Carpark. (There are many "You Are Here" maps to guide you). From carpark, head towards Homestead and follow pathway leading to the farm dam. Follow Whitling Kite Track to junction with Homestead Track (1km). Turn left (east) to follow walkway alongside Maringa Creek (1km). At intersection near Bird-Hide, option to walk to shoreline and return to intersection (600m). Continue up the hill and follow Cliff Top Track (1.8km) to old farm buildings. After viewing old buildings and machinery, continue (300m) to lookout platform over Gippsland Lakes. From the lookout, walk through gardens back to carpark.
Option to walk down to Nyerimilang Jetty (200m and 95 steps each way).
Skipper Pete
Skipper Pete has been conducting education tours on the Gippsland Lakes for over 13 years. Before moving to Lakes Entrance in 2007, he held a number of positions with the Victorian Government including cartographer, management of coastal and marine national parks, and curator of an environmental education exhibition at Museum Victoria. Since then, Skipper Pete trained as a certified eco-guide with Eco-Tourism Australia, been involved in many local wildlife research projects and represented the nature-based tourism industry on various boards and committees.
Wander your way through Nyerimilang Heritage Park, Gippsland Lakes Reserve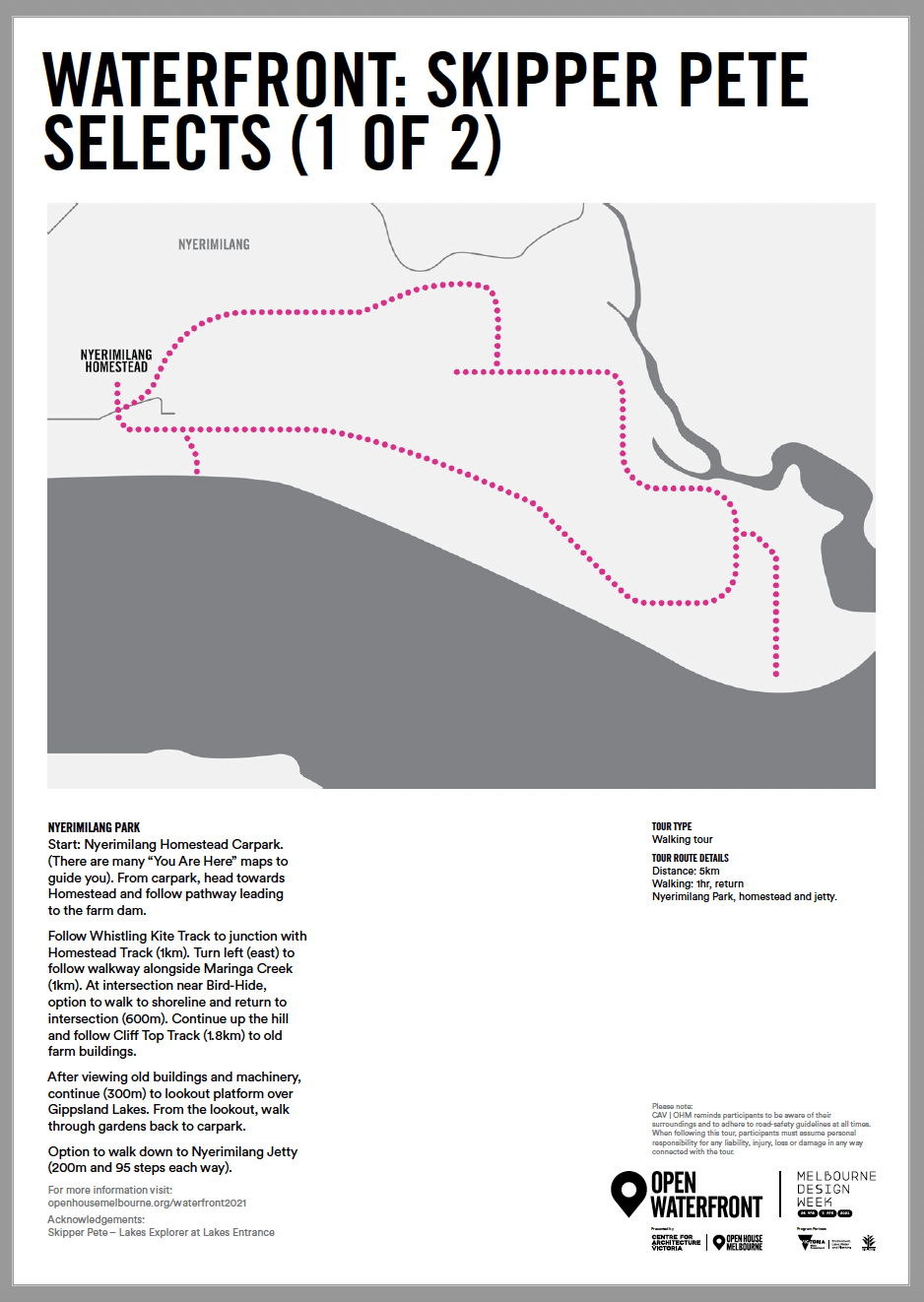 CAV | OHM reminds participants to be aware of their surroundings and to adhere to road-safety guidelines at all times. When following this tour, participants must assume personal responsibility for any liability, injury, loss or damage in any way connected with the tour.
Waterfront is proudly presented by Centre for Architecture Victoria | Open House Melbourne, in partnership with DELWP and East Gippsland Shire Council. Waterfront is part of Melbourne Design Week 2021, an initiative of the Victorian Government in collaboration with the NGV. 
Important Details
Time & Date
Self-guided tour
FREE, no bookings required
Download a print-ready pdf
View on Google Maps
Tour type:
Walking tour 
Tour route details: 
Distance: 5km
Walking: 1hr, return
Nyerimilang Park, homestead and jetty.
Accessibility
Limited accessibility: stairs and rough terrain, not wheelchair accessible.