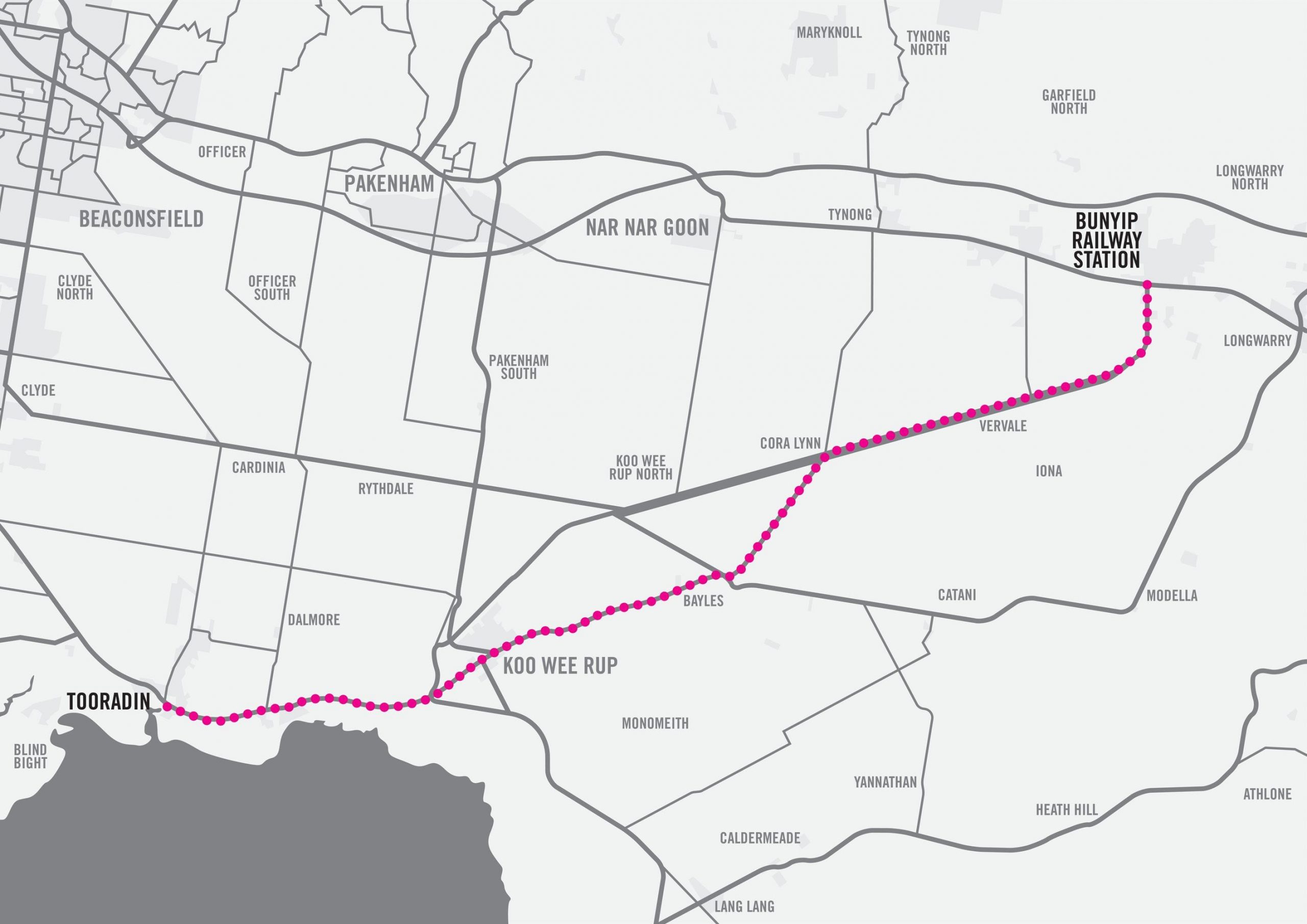 Waterfront: Waterscapes of South Westernport
Explore deep-time ecology and delve into issues facing southern Westernport on a self-guided bicycle tour of the old swamplands of Koo Wee Rup and the coastal reserves of Tooradin.
The rapid pace of urban expansion and climate change pose a major threat to remnant vegetation and wildlife in the south Westernport landscape, which was once a buffer and sponge that protected the coastal edge of Westernport Bay. Monash Urban Lab is undertaking a multi-disciplinary design investigation in association with Healesville to Phillip Island Nature Link (HPNL) that focuses on water quality, habitat and ecology, as well as opportunities for restoration and recreation projects in this highly modified wetland complex.
Read a 'primer' for this tour:
A self-guided tour of Koo Wee Rup and Tooradin.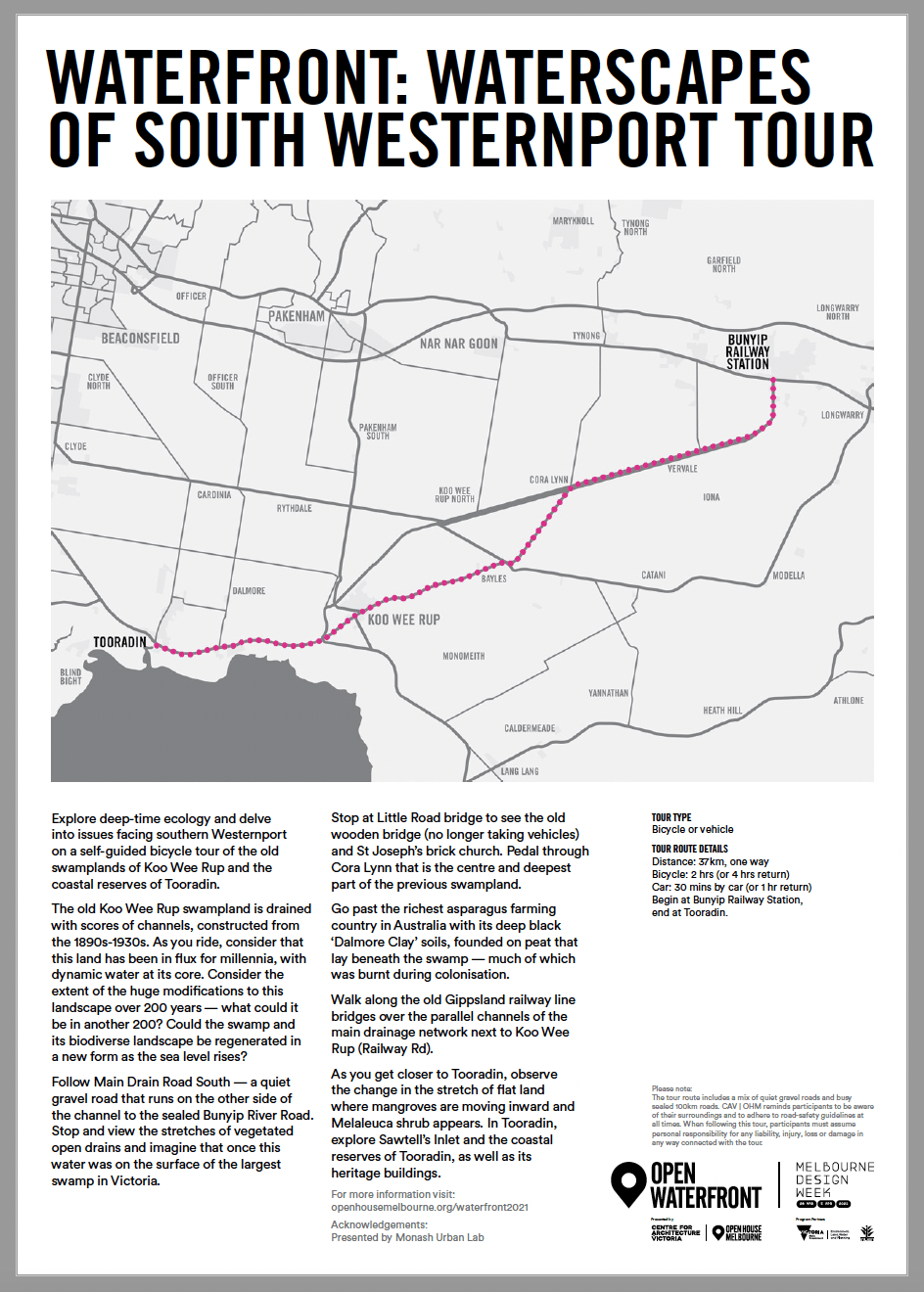 Further Reading:
'Primer' document
Acknowledgements:
Monash Urban Lab and Healesville to Phillip Island Nature Link (HPNL)
Please note – tour route includes a mix of quiet gravel roads and busy sealed 100km roads. CAV | OHM reminds participants to be aware of their surroundings and to adhere to road-safety guidelines at all times. When following this tour, participants must assume personal responsibility for any liability, injury, loss or damage in any way connected with the tour.
This event is presented by Monash Urban Lab and Healesville to Phillip Island Nature Link (HPNL). Waterfront is proudly presented by Centre for Architecture Victoria | Open House Melbourne, in partnership with DELWP and East Gippsland Shire Council. Waterfront is part of Melbourne Design Week 2021, an initiative of the Victorian Government in collaboration with the NGV. 
Important Details
Time & Date
Self-guided tour
FREE, no bookings required
Download a print-ready pdf
View on Google Maps
Tour type:
Bicycle / Vehicle
Tour route details:
Distance: 37km, one way
Bicycle: 2 hrs (or 4 hrs return)
Car: 30 mins by car (or 1 hr return)Begin at Bunyip Railway Station, end at Tooradin.