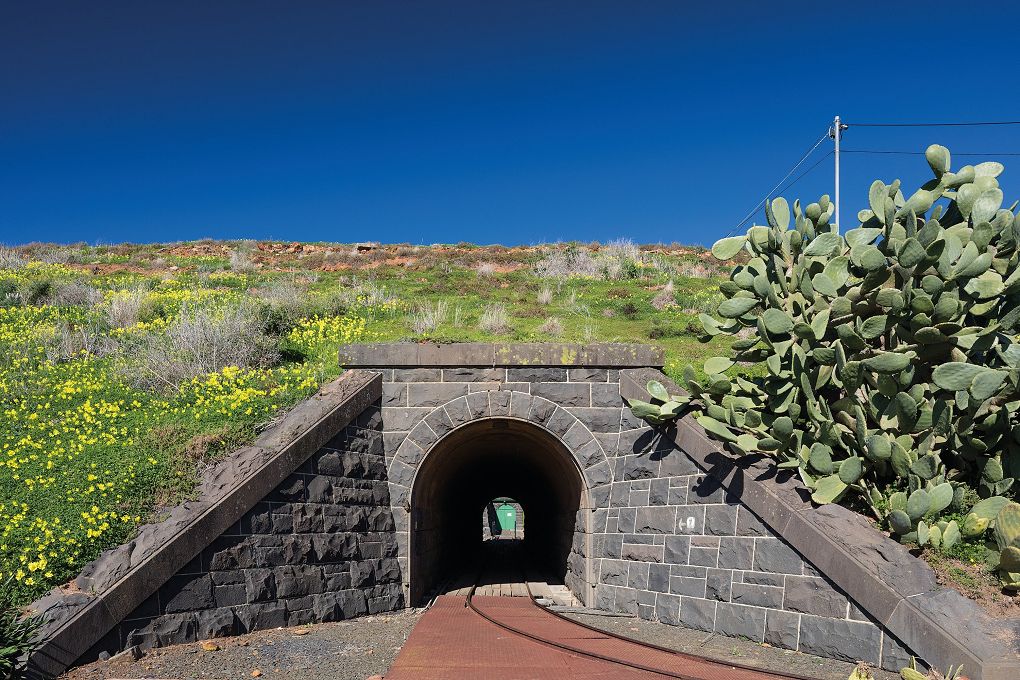 William Wardell 1878
Description
Jack's Magazine, an intriguing former explosives store by the banks of the Maribyrnong River, opened in 1878 and has been locked up and unused since the 1990s. Built into an escarpment, and concealed behind a bluestone perimeter wall, it is largely hidden from view.

Jack's Magazine is a significant heritage site on Crown land managed by Working Heritage. The Victorian Government has appointed Working Heritage to manage, conserve and revitalise the site. Jack's Magazine sits on Wurundjeri Woi Wurrung land.
What's On
Working Heritage will invite visitors behind the bluestone wall to experience the tunnels, tramways and towering earth mounds of this remarkable heritage place. Visitors will have the opportunity to see inside some of the site's main buildings, including the cavernous space of the nineteenth-century gunpowder store.

A must for those intrigued by Melbourne's hidden places and industrial past, this is a chance to get a taste of a place usually closed to the public. There will be an indoor artisan and flea market on the day and food trucks will be on hand to offer refreshments.
Images: (1) Jack's Magazine. Photo: John Gollings. (2) Jack's Magazine. Photo: John Gollings. (3) Jack's Magazine. Courtesy of Working Heritage.
Important Details
Time & Date
Saturday 29 July
Open access 10am-4pm
Jack's Magazine is a short walk from both Pipemakers Park car park or the Magazine Way car park.
ACCESSIBILITY
Partially wheelchair accessible, Accessible bathroom
AGE REQUIREMENTS
All Ages
Location
Magazine Way, Maribyrnong