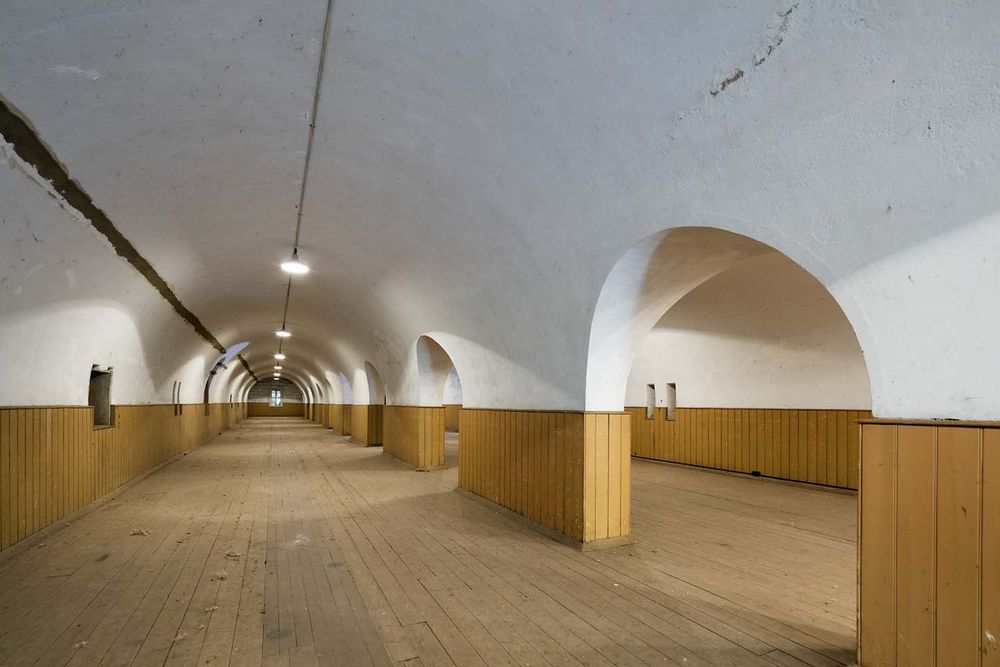 Add to Itinerary
Jacks Magazine
Description
Jack's Magazine, an intriguing former explosives store by the banks of the Maribyrnong River, opened in 1878, and has been locked up and unused since the 1990s. Built into an escarpment, and concealed behind a bluestone perimeter wall, it is largely hidden from view.
What's On
Visitors are invited to independently explore the site throughout the day. Learn about the site's history and significance at points of interest or engage directly with Working Heritage staff on hand to assist with questions.
Images: (1) Interior of the West Magazine building. (2) Looking through a tunnel towards the East Magazine. (3) Looking over the grass mounds towards Melbourne CBD. (4) The bluestone wall and entrance to the West Magazine Building. (5) Looking from the top of the grass mounds towards the West Magazine Building. All photos: John Gollings
Important Details
Time & Date
Sunday 31 July
Open 10am-4pm
Site is a short walk from the Magazine Way car park.
Age Requirements
All Ages
Accessibility
Accessible bathroom
Partially wheelchair accessible

Location
Magazine Way, Maribyrnong 3032