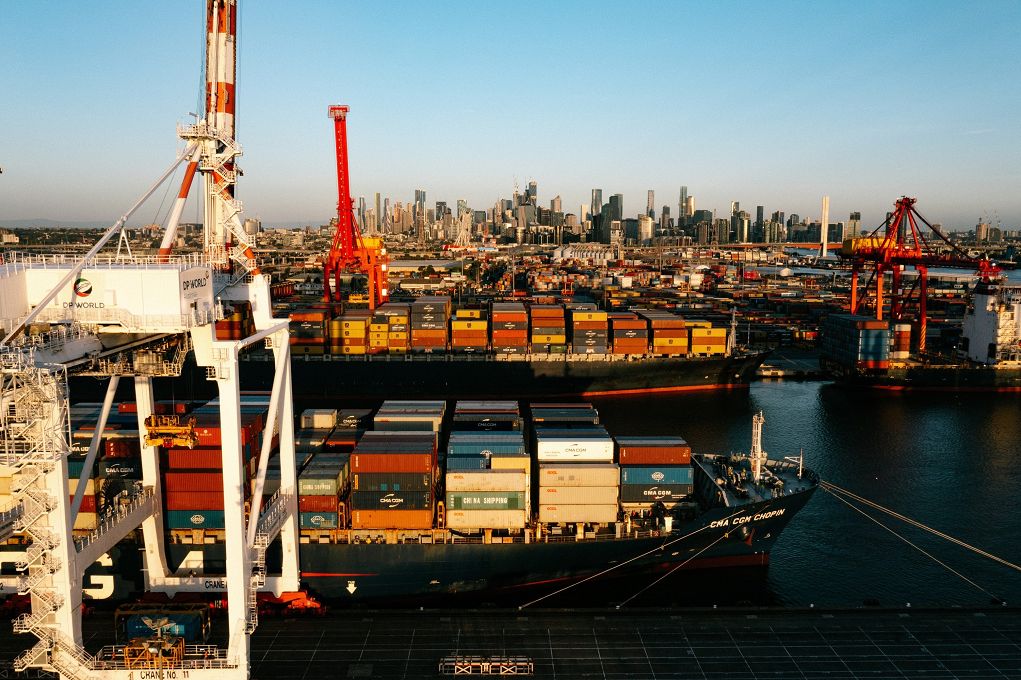 Description
Port of Melbourne boat tours are fun, family-friendly events and the best way to see Australia's busiest port, right on the city's doorstep. Featuring guided commentary from port staff, you'll see the port from a whole new angle. Port of Melbourne is Australia's largest container and general cargo port and a vital trade gateway, whether sending Australian grain to Guangzhou or bringing us coffee from Colombia. It handles around 35 per cent of the nation's container trade, with around 3,000 ships calling at the port each year.
What's On
Port of Melbourne boat tours showcase Australia's largest container and general cargo port right in the heart of Melbourne. Learn about how everyday goods arrive to the port, and then onto store shelves or your doorstep. We'll get close to our main terminals, and—depending on schedules—see container ships, tug boats and other vessels that call at the port. Limited kids activities on board. Dress for the weather conditions, including a warm jacket.
Children's Activities
Limited kids activities are included (parent or guardian supervision required) including dress ups and activity books.
Images: (1) Swanson Dock. (2) Charter boat, Kingerfisher II. (3) Container vessel. (4) Welcome. All photos: Port of Melbourne.
Important Details
Time & Date
Saturday 29 + Sunday 30 July
Tours run 10am, 12.30pm + 3pm
Running for 90 minutes in groups of 200
Bookings required
First release tickets: Thursday 6 July, 12pm
Second release tickets: Saturday 8 July, 10am
This is an all weather event.
Meet at 880 Bourke Street, Harbour Lights Landing, Docklands VIC 3008 (waterside of NAB building). Look for the Magic Charters Catamaran and POM banners. This is an all weather event. If weather is inclement, please bring rain jacket/umbrella.
There is metered on street parking in Bourke Street. The closest private parking is Wilson Car Park at 800 Bourke St, Docklands; access the car park from Enterprise Way.
If arriving by public transport, take a train to Southern Cross Station. Exit towards Bourke Street end and head towards Marvel Stadium. Walk 10 minutes towards NAB building at 800 Bourke St. Head towards the water and look for the Port of Melbourne banners.
Take a tram 30, 70 or 75 from Flinders Street Station to Docklands. Exit Stop D 3 – Stadium Precinct – Bourke St/ Harbour Esplanade.
Book Now
ACCESSIBILITY
Partially wheelchair accessible
AGE REQUIREMENTS
All Ages
Location
800 Bourke Street, Harbour Lights Landing, Docklands VIC 3008 (waterside of NAB building)