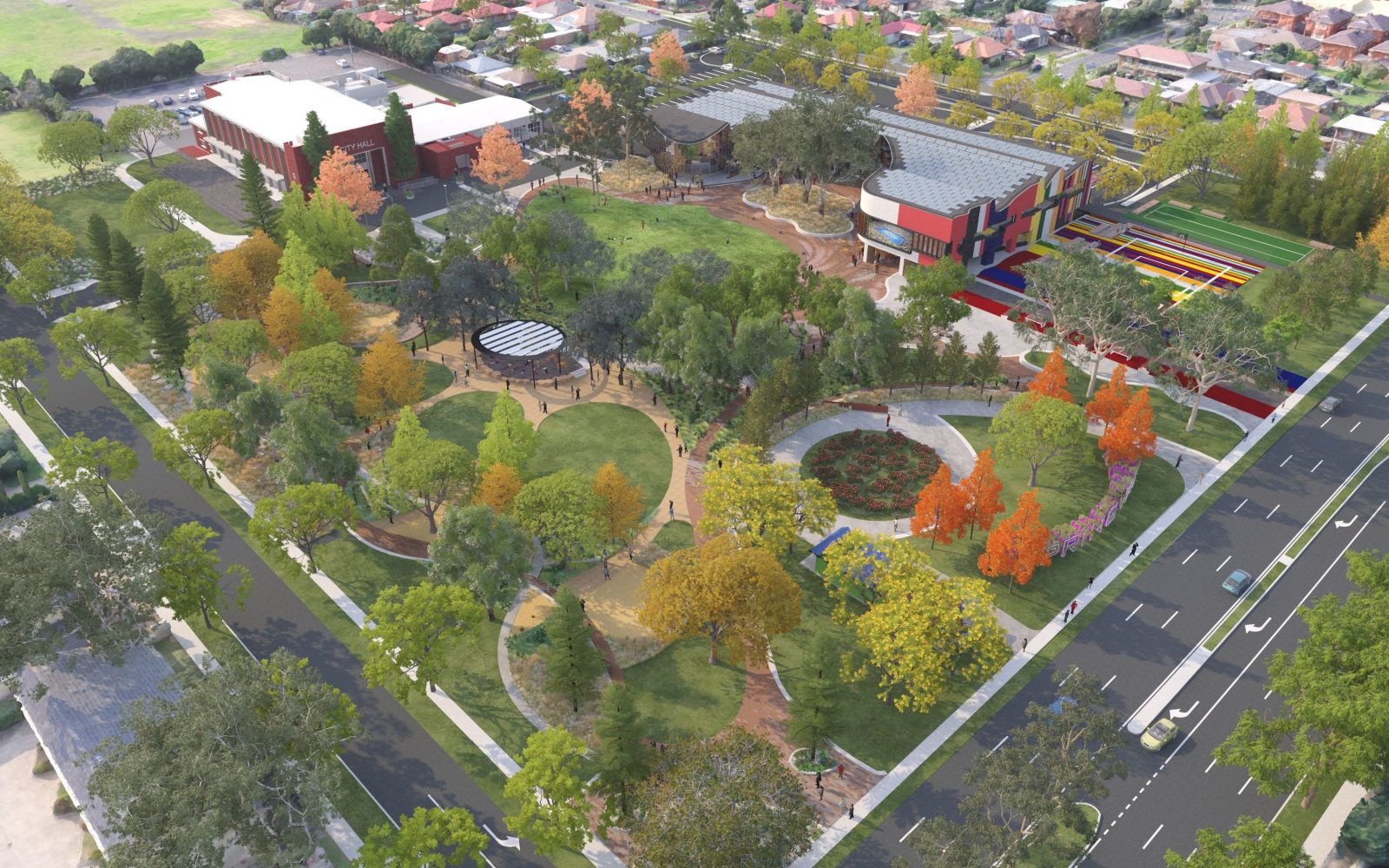 Springvale Community Hub
Building Description
Architect: Lyons, Landscaping: Rush Wright Associates
---
The Springvale Community Hub is the Greater Dandenong City Council's latest community project, designed by Lyons with landscaping by Rush Wright Associates. The Hub has been designed with a variety of learning, leisure and cultural opportunities in mind.
Currently in construction, the new building features flexible community spaces, a modern state-of-the-art library, incorporating new technologies and equipment and a new customer service area. The outdoor green spaces have been extensively landscaped and includes a playground and barbecue areas. It is the ideal place for community events and social gatherings.
The two-storey Springvale Hub will be the new community heart of Springvale. Bright colours, open landscaped spaces, curves and wide windows are incorporated to make the hub a welcoming space for kids, the elderly and every one in between. From the Community Hall and curving, colourful brick wall of the western facade to surrounding gardens featuring plantings from local and immigrant communities, Springvale Hub's design reflects the stories and layers of history that make up the community. It is part of the Greater Dandenong City Council which is officially recognised as Australia's most culturally diverse community – home to people from more than 160 different nations – and has been a Refugee Welcome Zone since 2002.
Photos: renders – Lyons, photos – James Wilson
TALK + TOUR
RECORDED LIVE: SUNDAY 26 JULY 2020