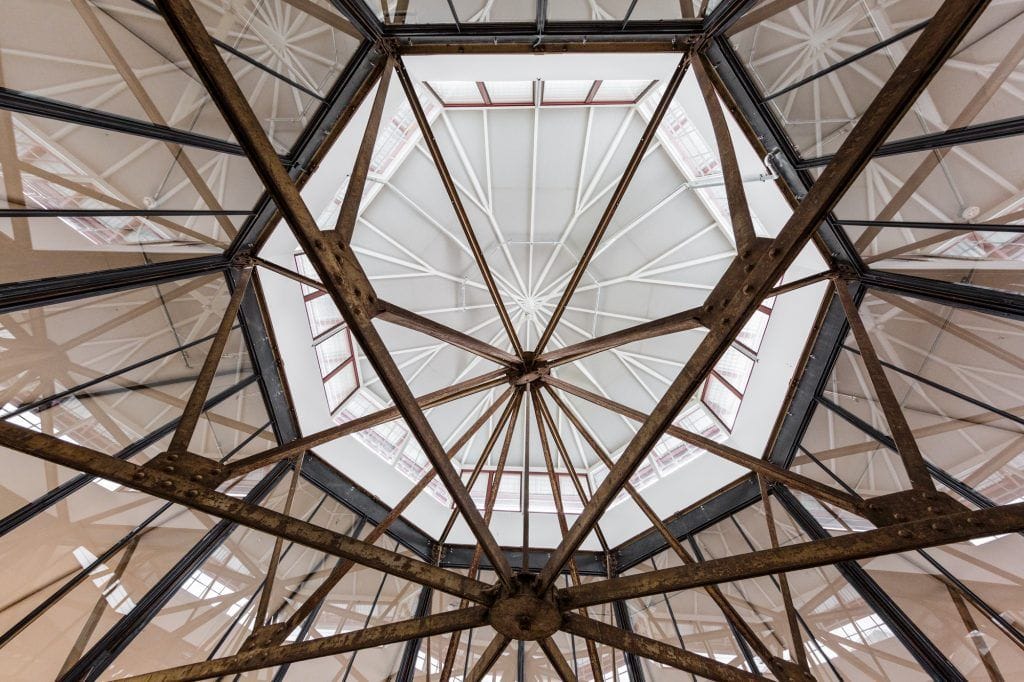 Add to Itinerary
The Stables
Architect: Kerstin Thompson Architects, 2018.
The Former Mounted Police Stables and Former Riding School have been transformed into a series of artist studios, flexible exhibition spaces and a multipurpose arts wing. One of the largest metropolitan stables, this heritage-listed building is significant for its police use and distinguished by the organisation of its stalls, repetition of structure and light-filled vestibules. The heritage features of the original buildings of the stables are retained through the bluestone mounting yards, red brick façade and unique octagonal roof and skylight. The redevelopment also provides a new entry point into the University and further opens up the Southbank campus to students, local businesses and residents by creating public walkways.
Images: Trevor Mein, 2018.
WATCH
NOW
Designed by Kerstin Thompson Architects, this short video shows how the former Police Stables on Dodds Street were transformed into two dynamic spaces for the Faculty of Fine Arts and Music, University of Melbourne Southbank campus, situated in the heart of the Melbourne Arts Precinct.
Important Details
WHAT'S ON
WATCH
NOW
2019 Heritage Address With Kerstin Thompson – discussing The Stables at the University of Melbourne,​ Faculty of Fine Arts & Music.