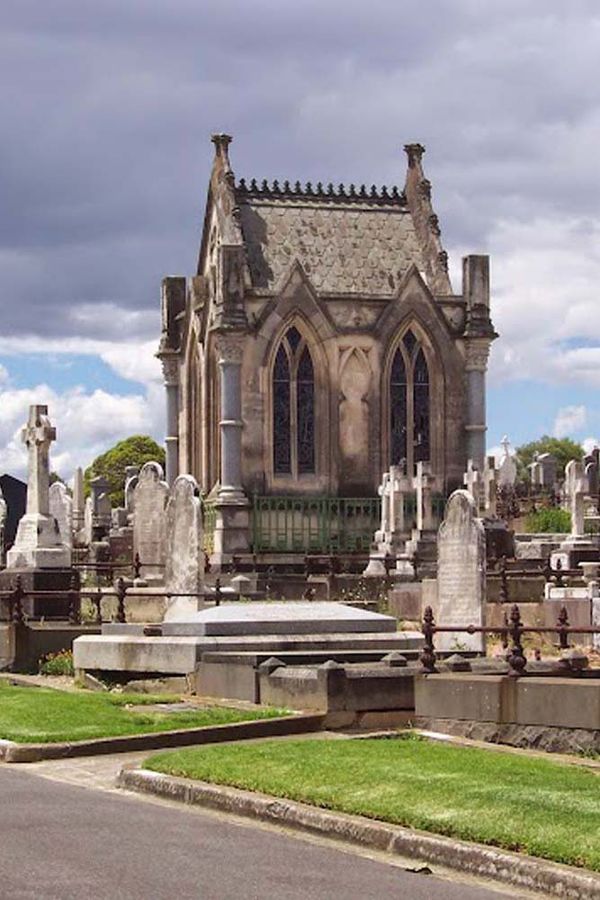 Brighton General Cemetery
Description
The Brighton Cemetery is over 160 years old and full of notable people that made Melbourne memorable. Sir John Monash, Four Victoria Cross recipients, members of the Boyd family of artists, and [Squizzy] Taylor are but a few of the 70,000-plus people who lie resting within the walls of the cemetery.
The cemetery was designed in the garden style, with park-like characteristics as curved pathways, plantings and a gate lodge. It is surrounded by an impressive high brick wall 1.6km (one mile) in length, and the internal brick roads and footpaths measure 112.6km (70 miles).
It is one of Melbourne's oldest and most significant cemeteries. With the growth of population south of the Yarra River, 11.75 hectares (29 acres) of land was reserved for cemetery use in 1853, and the first members were appointed to the Cemetery Trust in December 1854. The first recorded burial of 10-month-old Johanna Manson occurred on 14 October 1855 in the Methodist section.
What's On
Stroll the brick roads and footpaths and around the notable internments at your own pace. Short formal tours led by the Brighton Cemetorians will take place on both days.
Images: (1) Miller Vault - Brighton Cemetery's grandest and most impressive monument is this Gothic style vault, built by Septimus Miller for his daughter Gwendoline and his wife Clara. Photo: Courtesy of Lois Comeadow. (2) Brighton Cemetery Lodge. The lodge was built as a residence in 1892, and an office was added in 1929. Photo: Courtesy of Lois Comeadow.
Important Details
Time & Date
Saturday 30 + Sunday 31 July
Tours run 10am, 11am, 12.00pm, 1pm, 2pm
Running for 20 minutes in groups of up to 20 people
Bookings not required.
Age Requirements
All Ages
Accessibility
Accessible parking nearby

Location
261 North Road, Caulfield South (cnr Hawthorn Road) 3165