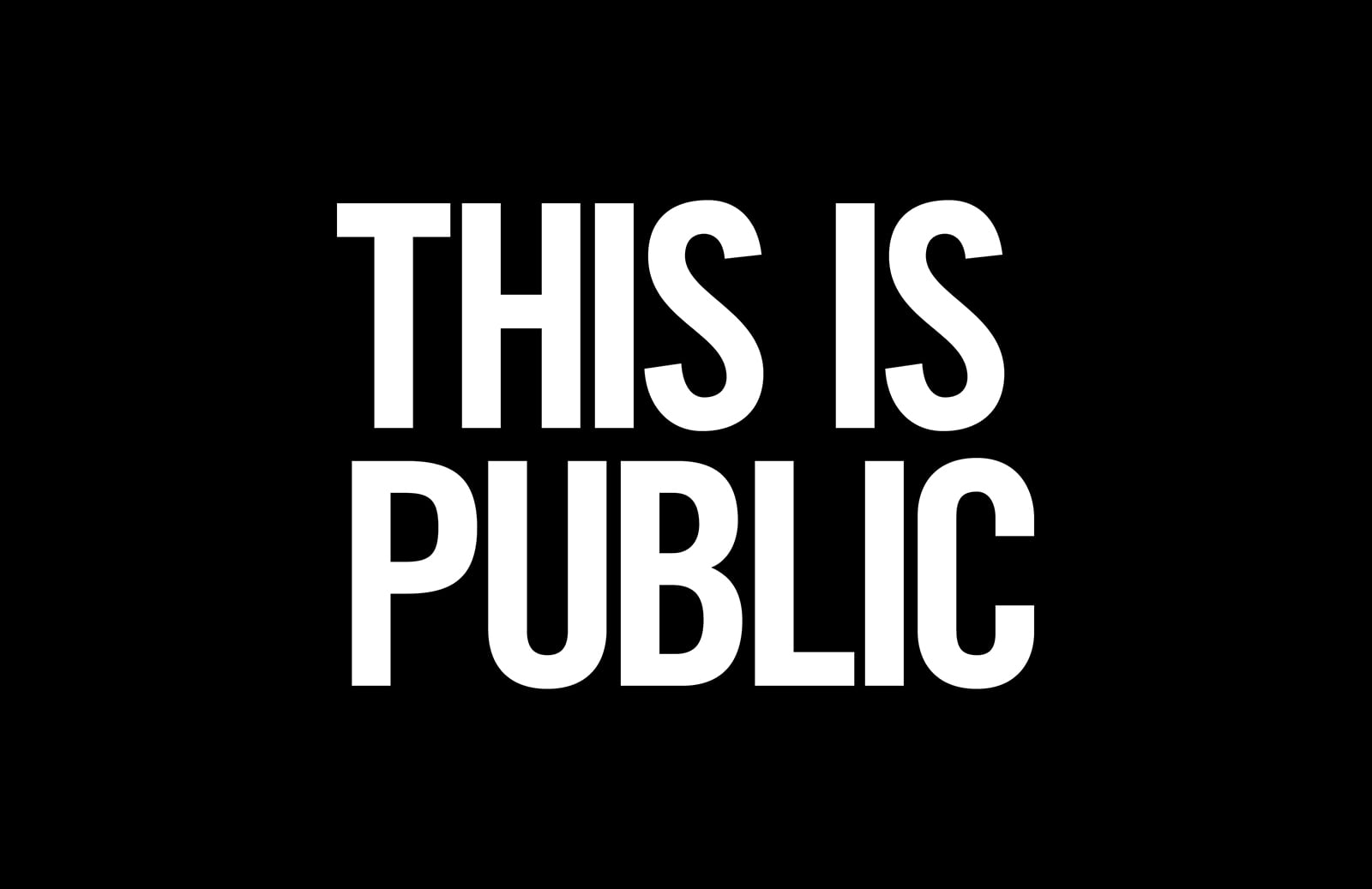 Launching: This is Public
Posted Wed 22nd May 2019 | Isabella Radevski
Open House Melbourne has launched a new bi-monthly podcast series that asks big questions about the future of our city, with a special focus on built and natural environments and the people who shape them.
Hosts Emma Telfer (Open House Executive Director) and Sally McPhee (Open House program collaborator) saw the opportunity to make more public the stories, ideas and issues that are being addressed by Open House Melbourne's expanded program.
"As a city, Melbourne is undergoing radical growth and transformation, but to plan for its full potential, we need to understand its past and realise collective ownership over its future. This is Public responds to our mission by making critical city issues more public, providing a thought-provoking resource about the future of our city," Emma said.
The podcast is brought to life by the Metro Tunnel Creative Program, which is dedicated to enhancing city life alongside the Metro Tunnel.
"We've chosen 'Storytelling' as the 2019 theme for the Metro Tunnel Creative Program as it allows us to look for ways to tell the story of this city as it undergoes disruption that is a necessity for improvements for years to come. This is Public is an apt response to this theme as it considers people in place, unlocks the surprising or forgotten histories of the city, and looks to Melbourne's future," said Metro Tunnel spokesperson Michael Scanlan.
This is Public is recorded at and supported by The Espy, one of Melbourne's most cherished and significant public meeting houses.
ABOUT THE FIRST EPISODE: WATERFRONT
The first episode of This is Public documents Open House Melbourne's special Waterfront program for Melbourne Design Week 2019.
Open House took a deep dive into the role design could play in reframing our relationship with water, with a special focus on urban waterways and Birrarung (the Yarra River). All of the guests interviewed on the podcast participated in the Waterfront program.
This is Public Waterfront Interviews include:
For more information and to listen visit: www.openhousemelbourne.org/this-is-public
Waterfront – Watering the Gardens, photo: Tobias Titz, courtesy of NGV
ABOUT THE HOSTS
Emma Telfer
Emma is the Executive Director of Open House Melbourne, and like the organisation, she champions the city through its built environment. Emma was a founding partner of the Office for Good Design, a unique curatorial group that worked with private organisations and major cultural institutions to realise their interest in design, architecture, and the broader creative industries. Prior to this, she has worked across several major design programs including the Victorian Government State of Design Festival and the Queensland Government Unlimited: Designing for the Asia Pacific Program. Emma acts as a media spokesperson, judge, moderator and ambassador for architecture and creative industries in Victoria, and is currently augmenting her work with post-graduate studies in cultural heritage.
Sally McPhee
Sally McPhee collaborates on projects engaging people in culture, nature, art and place. She was as a producer at Arts Centre Melbourne, facilitating public involvement in large-scale participatory projects through the Betty Amsden Participation Program (2013 – 2018), and producing Families and Youth events from 2009-2012. She graduated from RMITs Urban and Regional Planning program in 2016 and recently co-curating a program with Open House Melbourne for Melbourne Design Week. She is currently working with Royal Botanic Gardens Victoria on placemaking and interpretation projects. Every now and then, she writes stuff.
ABOUT THE PARTNERS
About Open House Melbourne
Open House Melbourne is an independent organisation that fosters public appreciation for architecture and public engagement in conversations about the future of our cities. We do this through the much-loved Open House Weekend in Melbourne, Ballarat and now Bendigo, where tens of thousands of people come out to celebrate architecture and the city. Increasingly, we are tackling big city topics through major public talks, tours, debates and now podcasts – we produce over 100+ special events that are designed to build a groundswell of interest in critical issues for the city.
Metro Tunnel Creative Program
The $11 billion Metro Tunnel will create a new end-to-end rail line from Sunbury in the west to Cranbourne/Pakenham in the south-east, with high capacity trains and five new underground stations. The Metro Tunnel is the first step towards a 'metro-style' rail network for Melbourne with the 'turn up and go' train services that are the hallmark of the world's great cities such as London, New York, Hong Kong and Singapore.
 As well as providing temporary placemaking activities such as pop-up parks and vibrant artworks on construction hoardings, the Metro Tunnel Creative Program partners with creative practitioners and cultural organisations to interpret the project in artistic and innovative ways and respond to the 2019 theme of Storytelling.
THIS IS PUBLIC podcast series: Produced by Open House Melbourne. Brought to you by the Metro Tunnel Creative Program. Supported by The Hotel Esplanade.