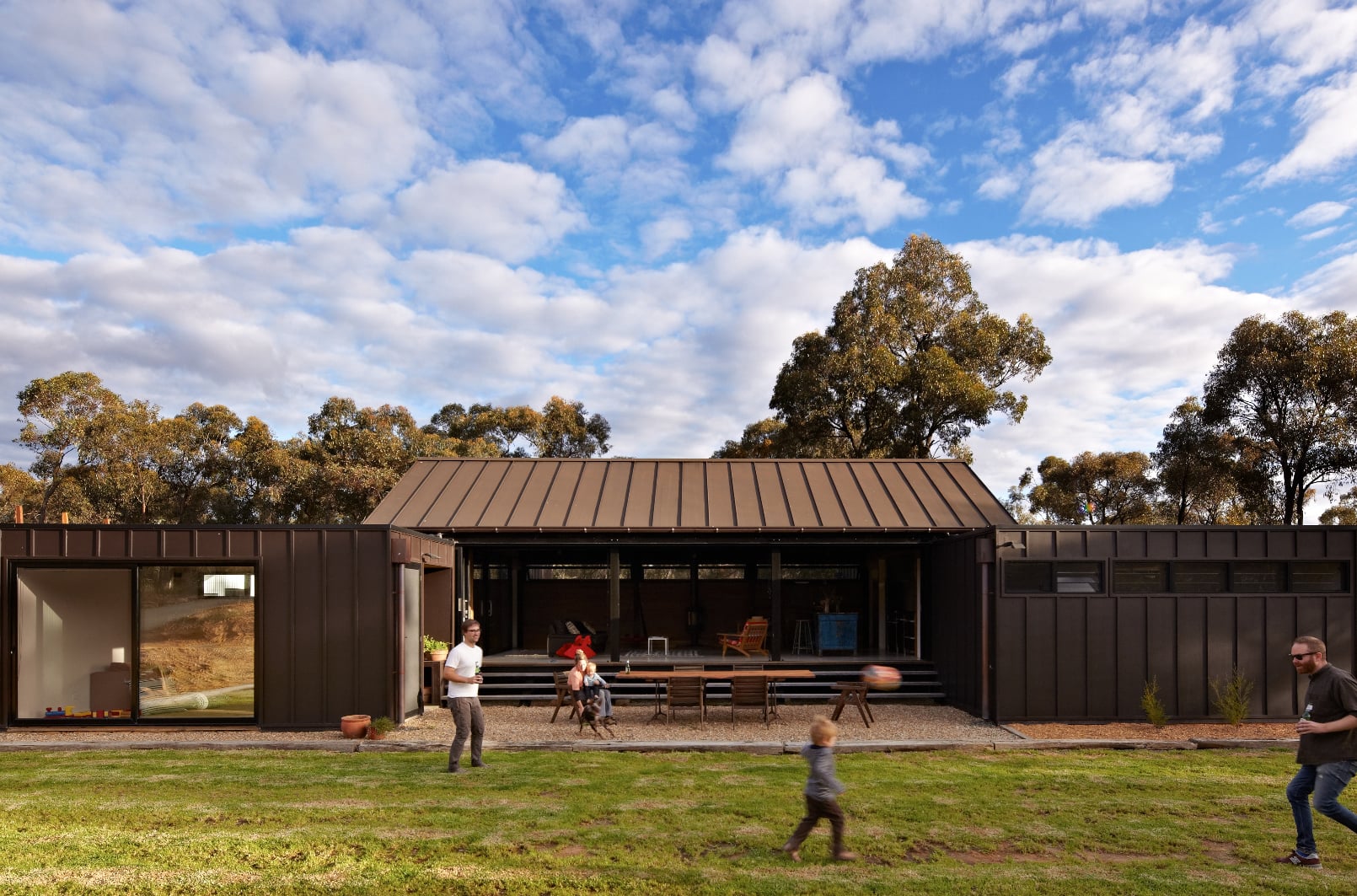 Open House Bendigo 2019 Highlights Revealed
Posted Thu 12th Sep 2019 | Isabella Radevski
The Open House Bendigo 2019 program launches October 1, with nearly 30% more buildings and special events on offer across the Weekend of October 26-27. Below are three highlights to help you plan your Bendigo Weekend. Get in early and book your accommodation now!

Kooroork House II
With a sustainable focus and a restricted budget, Koorork House II created by e+ architecture, (pictured above) exemplifies the architect's desire to create imaginative containers for living. A concept based on 'making camp' drove the conceptual design. The central space where the family comes together around the fire is flanked by four rooms of flexible proportions allowing for a series of different uses. At only 160 square metres, Kooroork House II highlights how family homes on a budget are possible without compromising on sustainable and design aspirations.
Beehive Building, Bendigo Mining Exchange
Open House visitors will be the first to see the beautifully restored 1872 Beehive Building at the Bendigo Mining Exchange, which has been returned to its former glory after extensive works by Williams Boag Architects. Similar in style to Melbourne's Royal Arcade and by the same designer, Charles Webb, the building's original uses include a hotel, a mining exchange, a restaurant, offices and function space. The current development uncovers the rich layers of use by removing most of, if not all of the 1920s' and 1950s' changes, revealing key features of the original building. Visitors had access to the ground level construction site during the 2018 Open House Bendigo program, and this year visitors will access the newly completed arcade including the second story, revealing the intricate beauty of the glass ceiling not seen for decades.
Eaglehawk Heritage Precinct
Discover one of Victoria's unsung gold-producing centres during Open House Bendigo 2019. Bearing the marks of notable architects – Henry Edmeades Tolhurst 1864, H. A. Williams and Peter Kerr 1869 – Eaglehawk's significant heritage buildings will be open together for one day only, an opportunity not to miss. Sites include the Mechanics Institute, former Eaglehawk Town Hall now operating as boutique Star Cinema, and the Eaglehawk Courthouse together with its original Log Lock-up.