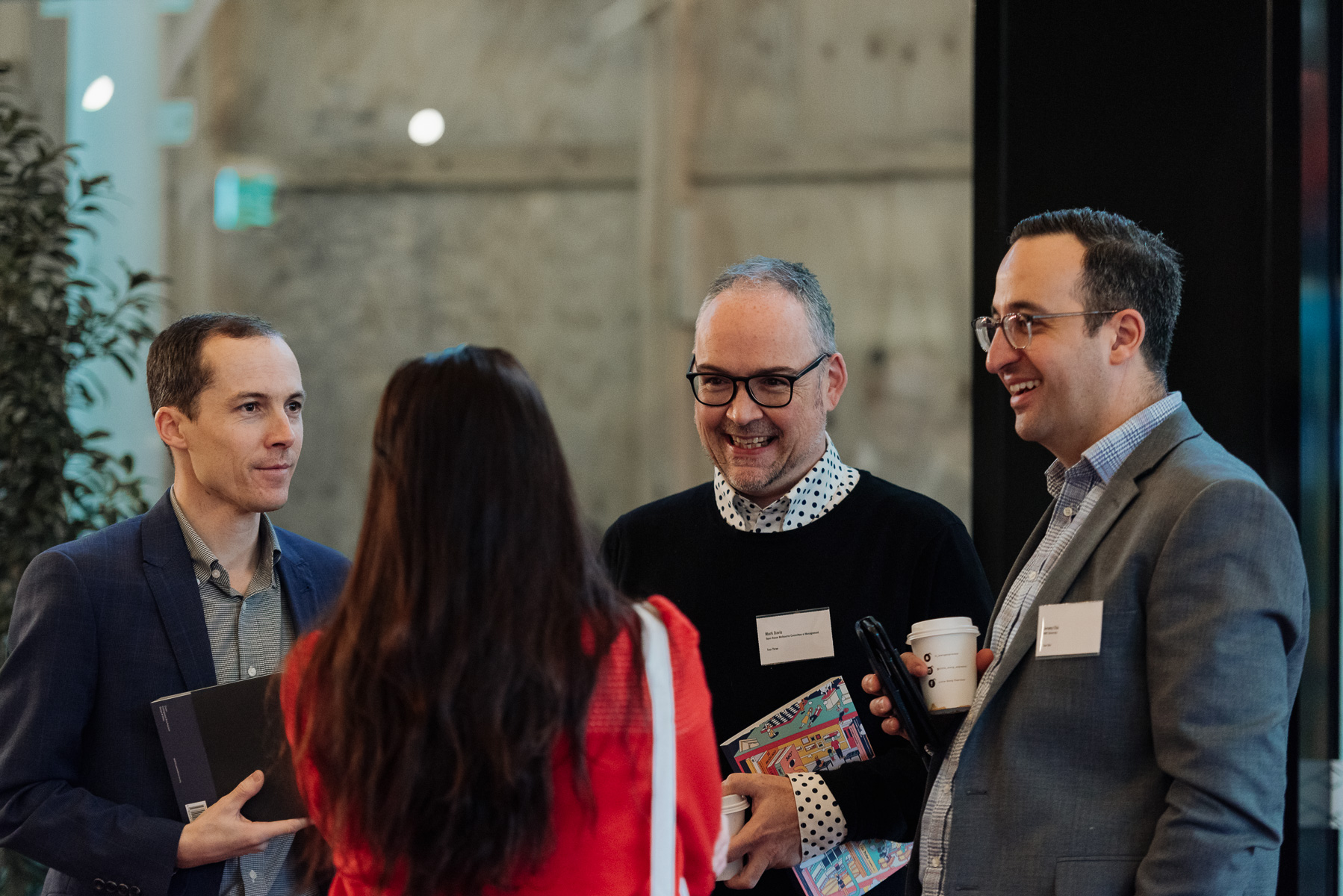 Practice Partner Focus: Bates Smart, Fender Katsalidis, GJM Heritage
Posted Tue 5th Jun 2018 | Helen Sweatman
Open House Melbourne is excited to introduce our 2018 Practice Partners with our series of Practice Partner Focus features.
The Open House Practice Partner program is an opportunity for companies within the architecture, design and planning sector to show their support for better-designed cities. Their financial support is a huge boost to the Weekend, and helps us to deliver our year-round programming. We can't thank them enough for helping us to advocate for good design.

Fender Katsalidis
In 2018 we're welcoming Fender Katsalidis as a new Practice Partner. Founded on the philosophy of innovation through collaboration, Fender Katsalidis has evolved from a Melbourne-centric architectural practice, to a highly awarded, multi-disciplinary international design firm whose work now influences built environment thinking across the globe.
As a practice that has had a significant and continuing impact on Melbourne, it is wonderful to have them join us in 2018. Stay tuned for some great Fender Katsalidis buildings in this year's program.
Bates Smart
Bates Smart is a multidisciplinary design firm delivering architecture, interior design, urban design and strategic services across Australia, with a staff of over 250 in studios in Melbourne and Sydney. Their award-winning projects transform the city fabric and the way people use and inhabit urban spaces and built environments.
Celebrating their 165th birthday in 2018, Bates Smart have demonstrated an unwavering commitment to the Open House Melbourne program. With Melbourne Studio Director, Tim Leslie, as our President, the practice also regularly contributes projects to the Weekend program, and supports our year-round programming.
GJM Heritage
GJM Heritage are highly experienced Melbourne-based historic heritage consultants who bring together skills in architecture, urban planning, planning law and history. Together Jim Gard'ner, Renae Jarman and Dr Leo Martin have spent more than 50 years working in heritage in Victoria and interstate across the fields of research, policy, planning, development and advocacy.
The Open House Melbourne team also shares an office with the GJM Heritage team, and their support for the organisation knows no bounds. It is an honour to have them continue with us in 2018 as a Practice Partner.
Stay tuned for our next Practice Partner Focus.
Photo: Simon Shiff Photography