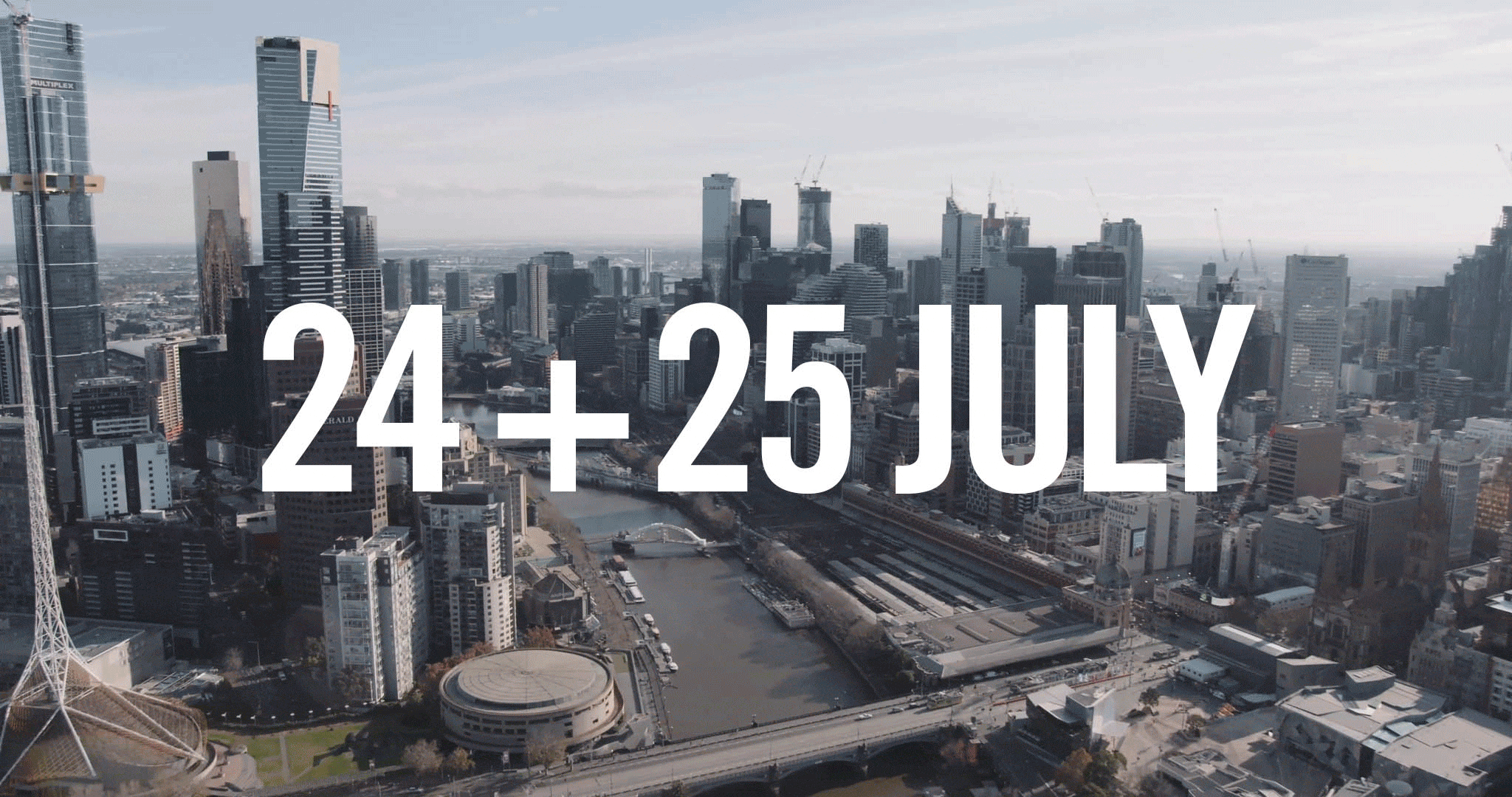 Reconnect this July: The OHM Weekend is coming!
Posted Thu 13th May 2021 | Helen Sweatman
As our world re-opens and we face the challenges ahead, we have the opportunity to reconnect with our city and our suburbs with fresh eyes and open minds. 2020 may have been a year of crisis, but it also showed us that when we act together, we can achieve incredible things.
This July, we invite you to join us as we journey back into the city — reconnecting and reimagining our future together. This year, the OHM July Weekend will be held on 24 + 25 July, exploring the theme: reconnect.
Reconnect: OHM July 2021
As our community grapples with what might constitute a 'new normal' post-pandemic, we must also address equally urgent issues: recognising Indigenous sovereignty; human-induced climate change; access to social and affordable housing; compassionate care for our most vulnerable; and providing safe, equitable public space for all. It is clear that we must find new ways to reconnect and envisage transformative ways to live and work better together.
For Victorians, the experience of an extended lockdown has brought into sharp relief the value of our public life and how the places in which we live, work and gather impact deeply on our sense of place and well-being. We all vividly remember the images and experience of our deserted city and suburbs in the height of the pandemic and this experience has fostered deeper appreciation of the vital role that a well-designed and inclusive built environment can play in shaping a better future.
How we meet, share and gather has also shifted and morphed rapidly across physical and digital space. On one hand, the flexibility fast-tracked by the pandemic has allowed us to test new ways of organising our lives, with the concept of the '20-minute city' fast-tracked into reality as we work, learn and live via platforms such as Zoom and Teams. Yet for many people, the experience of lockdown has been one of extreme isolation and vulnerability as our city and suburbs shut down, challenging our claim to 'liveability' and exposing the fragility of the systems and infrastructure required to support those most in need – hospitals, care facilities, educational institutions, and emergency and social housing.
When all of this is over, what kind of a world do we want to live in?
As University of Melbourne academic Rory Hyde aptly writes in his recent essay 'A New World: Surviving A Crisis': "The pandemic has allowed us to step off the hamster wheel for a moment, to glimpse another future. When all of this is over, what kind of a world do we want to live in? There's no going back to normal, but what we go back to is as yet undefined. We have a chance to dream of a new way of organizing the world. And, as architects, we have an opportunity to play a central role in designing that world."
Collectively, we are questioning what the 'new normal' should be and this reframing has shaped our focus. Our understanding of what constitutes good design in the built environment is expanding as we draw upon the deep knowledge of Indigenous culture and non-human-centred design approaches that recognise biodiversity as being crucial to a thriving future for everyone.
We need to reconsider the way we will occupy our city and find new ways of designing and adapting our buildings and infrastructure – our homes, places of work, civic and educational institutions, community spaces, meeting places – and consider how we will access them using diverse modes of transport. We must address the spaces between them – our landscapes, parks, gardens and waterways – and encourage slower methods of movement via well-connected pathways, footpaths and cycleways.
Through these adaptive changes, both small and large, we can reconnect with the natural world and drive social engagement outside – on foot or bike or skate – to, in turn, support a sustainable lifestyle that results in better health outcomes for our communities. In this way, the incremental social innovation of local action can have a transformative and positive impact on the state of public health and the built quality of the city.
This is the moment in which we can reclaim the agency for design in shaping the public good and, in turn, re-design our values, systems and spaces and achieve a more adaptable, equitable and sustainable future for our built environment.
We want you
to join in.
To mark the Reconnect: OHM July 2021 dates (24 + 25 July) in your calendar, follow this link. The full program will be launched early July, to stay in the loop with key program announcements subscribe to our newsletter.
---
For media inquiries please contact:
Leigh-Anne Ramirez
Zilla & Brook Publicity
leigh-anne@zillaandbrook.com.au
0439 353 407
For program inquiries please contact:
Brianna Carroll 
Program and Communications Manager
brianna.carroll@ohm.org.au
For partner inquiries please contact:
Helen Sweatman
Business and Operations Manager
helen.sweatman@ohm.org.au