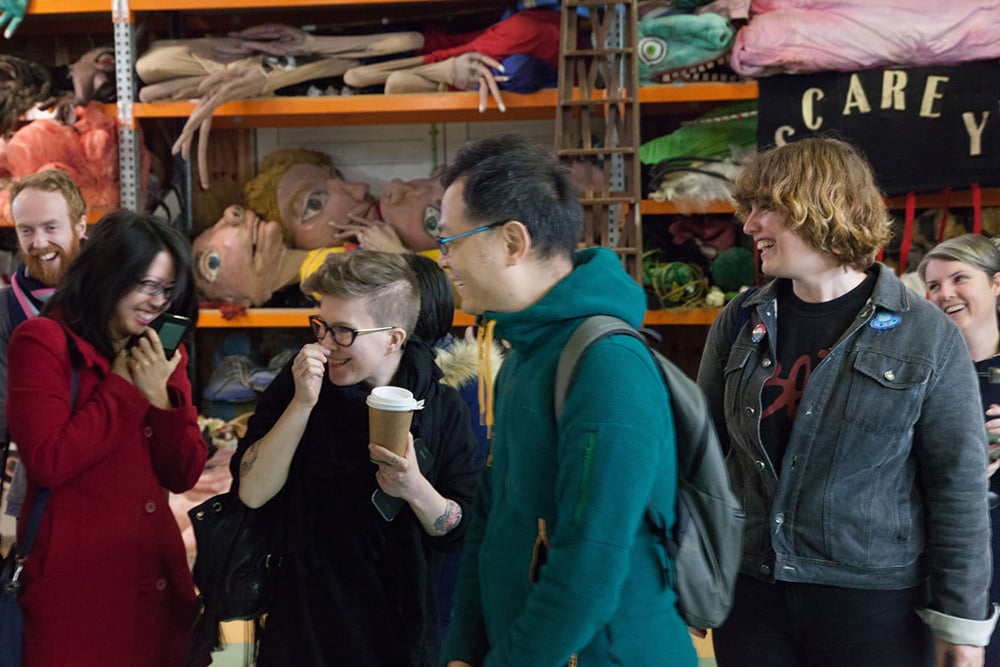 Volunteer Expressions of Interest are now open
Posted Wed 24th May 2017 | efront
Volunteer Expressions of Interest for the 10th Open House Melbourne Weekend are now open.
The tenth anniversary of Open House Melbourne Weekend is on Saturday 29 and Sunday 30 July 2017 and we're opening more buildings than ever before. And we're on the hunt for volunteers to help us do that.
We love our volunteers, and would not be able to deliver the Weekend without them.
All it takes is a 4-hour shift over the Open House Melbourne Weekend and you will be rewarded by receiving a front of queue access badge to use during the event along with other great benefits.
If you are interested in volunteering, please fill in your details via the Volunteer Expression of Interest Form by COB on Monday 5 June. You can nominate your preferred shift and precinct – we will endeavour to accommodate your requests.
Once completed, you will receive confirmation of your registration. We will then be in touch on Monday 12 June with next steps including confirmation of volunteer position, building allocation, and training information.
If you have any questions, please don't hesitate to contact us on volunteer@ohm.org.au or in the office on (03) 8648 8612 (9am to 5pm weekdays).
We look forward to celebrating our anniversary with you.
Image credit: Herbs Cleary; Snuff Puppets. OHM Weekend 2016.