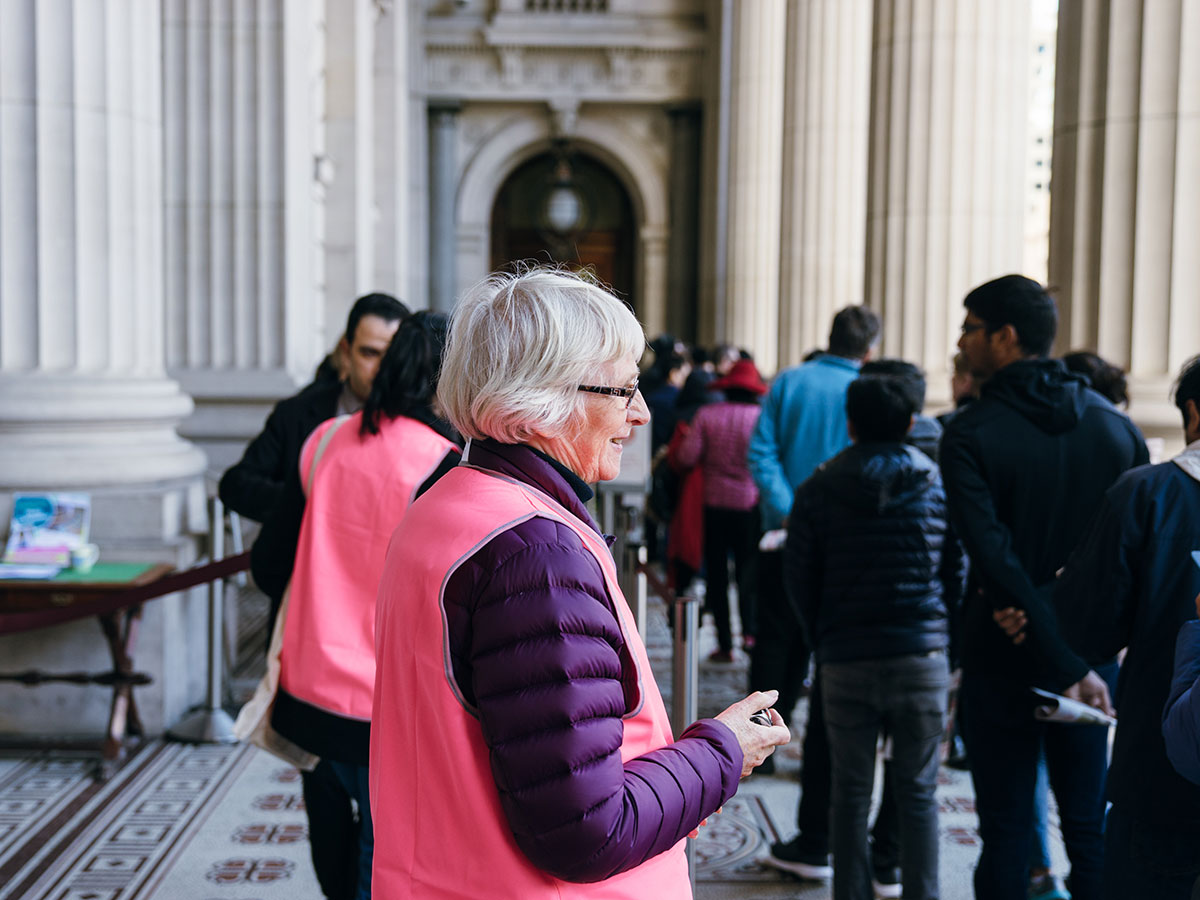 Volunteer with us!
Posted Fri 10th Jun 2022 | Isabella Radevski
If you've ever thought about donning the pink vest, now is your chance to join the OHM July Weekend volunteer crew! Our volunteers are a vital part of the Weekend's success and registrations are now open to take part in the Weekend across 30 + 31 July.
Volunteers receive a suite of benefits including priority queue access to non-ticketed events across the Weekend*, on Open House memento and end of year volunteer thank you tour. You'll also be an integral part of our first physical program since 2019 and meet other like-minded members of our welcoming community.
We welcome returning volunteers as well as first-time vollies – we provide training so no experience is necessary! Though if you do have any relevant skills, interests or experience we'd love to hear about it when you register.
Here's what some of our past volunteers said when we asked why they volunteer for Open House:
"I love feeling part of something that I think is special. The people I meet are always so interesting and friendly."
"I have so much fun every year, I couldn't imagine not being able to help out! I love being part of the whole event, I love the vibe of the city, I love the excitement that all visitors have."
"It's just a great experience and fun at the same time. Memorable for the diversity of visitors, their genuine expressions of appreciation, lots of kids exploring and learning about Melbourne's history and the passion shown by the building owners and their teams of volunteers."
"Skipping the queues is a big bonus but there is a camaraderie among the volunteers which is quite rewarding."
*Subject to capacity limits.