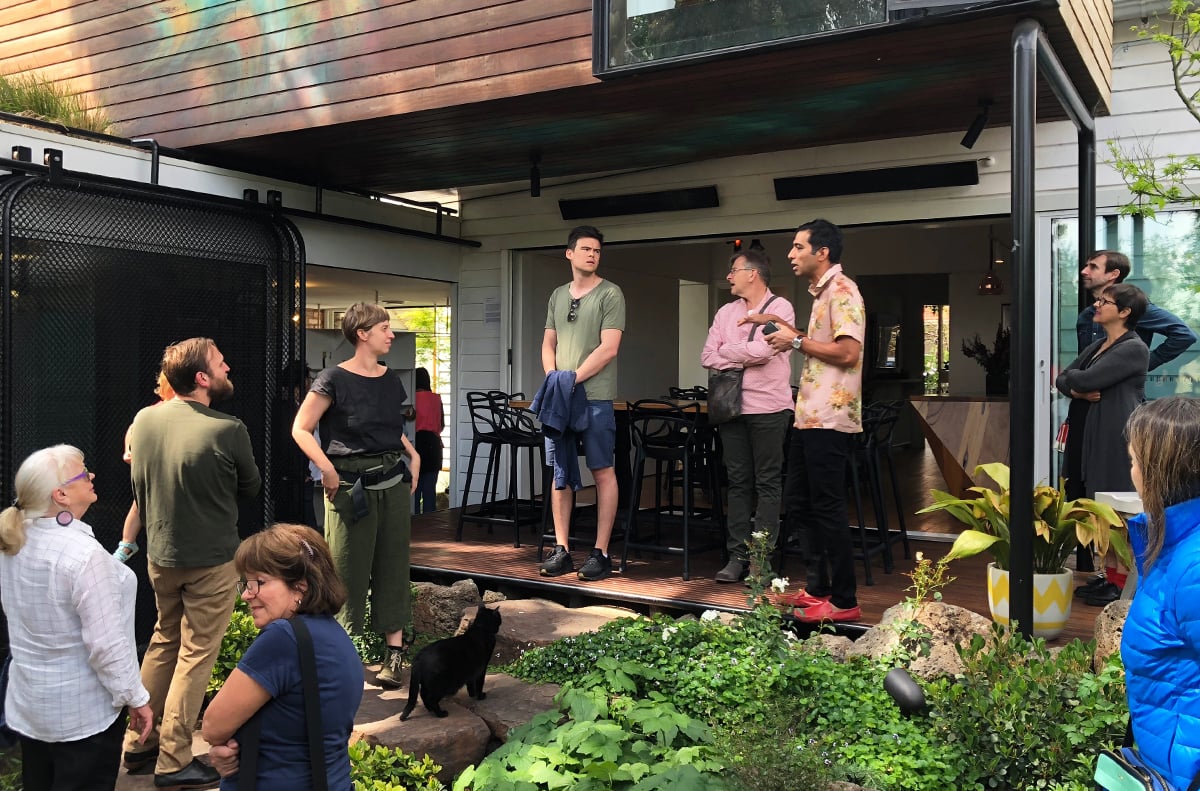 Membership Offer 2019
Posted Fri 21st Jun 2019 | Isabella Radevski
Join us to access exclusive perks, including member-only events, tours and building previews.
If you never miss an Open House event, if you've collected every program, if you're obsessed with Melbourne's buildings, then this is for you. Open House membership helps support everything we do, and ensures you're part of our mission to help shape better cities.
What perks can you expect to receive? Over the last 12 months members have met with the project team and experienced a guided tour of Australia 108 by Fender Katsalidis Architects; toured the residential property Kiah House by Austin Maynard Architects; received special access to the Melbourne Design Week Waterfront events; along with having our limited edition printed program delivered to their door. If you want in on all the fun – find out more on our Membership page.
ANNOUNCING MEMBERS ONLY PREVIEW TOUR AT NAPIER WALLER HOUSE
This unique opportunity has been made possible through the generosity of National Trust of Australia (Victoria). This members-only offer is a chance to explore behind-the-scenes of Napier and Christian Waller's home and studio, which has been left largely intact. Immerse yourself in the lives of those that lived, created, loved, and lost in Napier Waller House.
Date: Saturday 20 July, 10am or 11am running for 45 minutes
Address: Ivanhoe, full details upon rsvp
Please note: you must register as an Open House Melbourne member by 4pm Friday 19 July. You will then be issued an invitation to the preview tour and RSVP must be made by 6pm Friday 19 July. Places on the preview tour are limited, so be quick to avoid disappointment.
We understand this invitation is short notice and we apologise for causing any inconvenience. Napier Waller House is a remarkably significant site and we have been working hard to make this tour possible. It is the most popular building in our 2019 program and we're overjoyed to have just recently secured this opportunity for our members.
Please feel free to contact us for more information via info@ohm.org.au or 03 8648 8612.