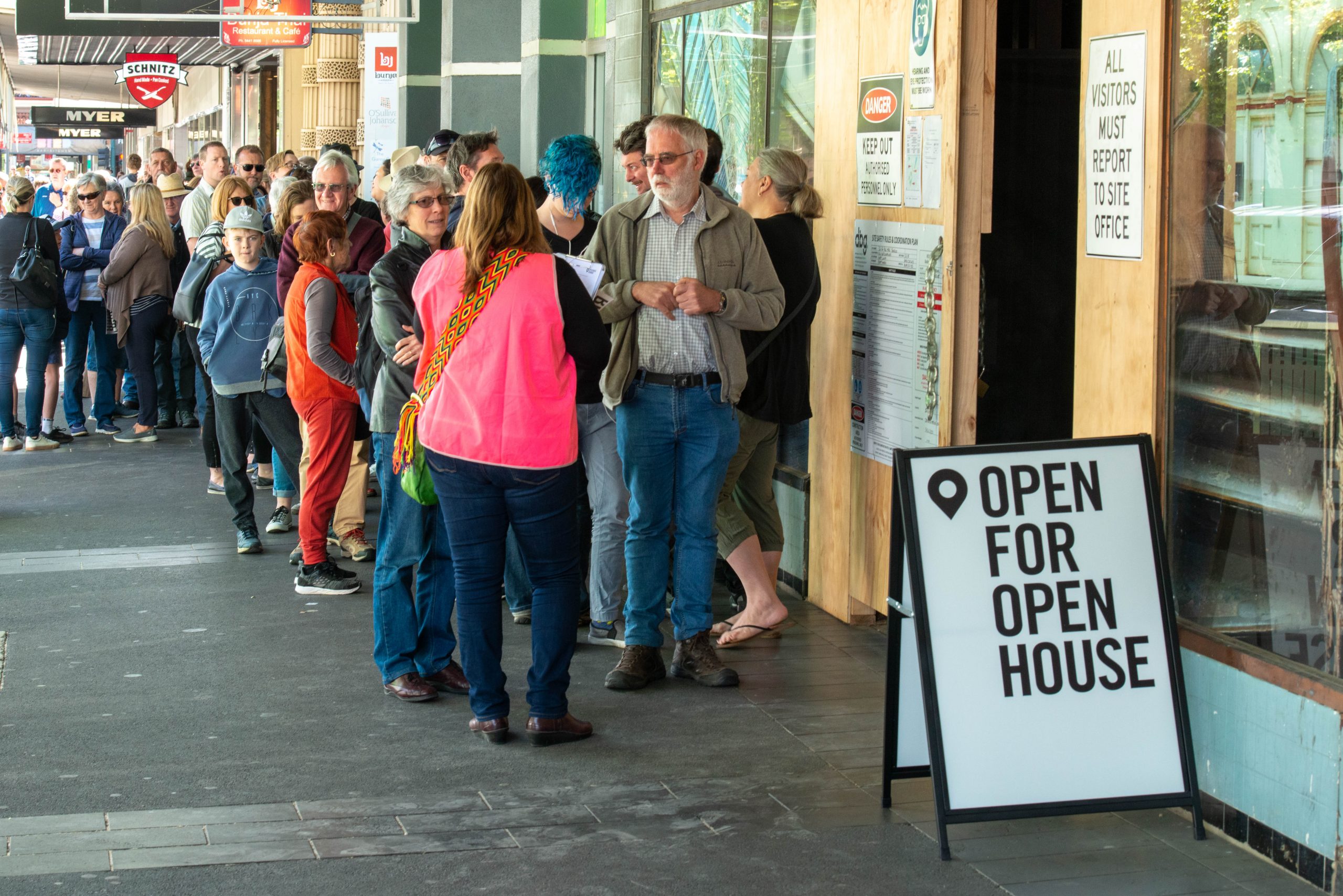 A Big Bendigo Weekend
Posted Fri 2nd Nov 2018 | Isabella Radevski
The inaugural Open House Bendigo exceeded expectations, as thousands flocked to the city to get a glimpse of some fascinating and unique architecture. We thank you for your support and enthusiasm, and we hope you had a wonderful time exploring this beautiful city. We certainly did!
Please tell us about your experience by taking the visitor survey. Your feedback is greatly appreciated and will help make improvements to future programs. (It's also a chance to win a $500 Coles and Myers Group Voucher!)
With almost 11,000 visits across 23 buildings, Open House Bendigo demonstrated a deep public engagement in the city's architecture and heritage. The turnout included highly engaged locals, as well as visitors from Melbourne and further afield. A combination of pre-booked, guided, and self-guided tours ensured that the city was a hive of activity across the weekend.
Ulumbarra Theatre – guided tours by Y2 Architecture
From innovative living spaces, gold-rush heritage icons and state-of-the-art teaching facilities, Open House Bendigo had something for everyone to explore and inspire curiosity. The Weekend celebrated the vibrancy of local design with e+Architecture, Y2 Architecture and Bree Architects – each providing multiple guided tours across various residential sites, Marist College, Girton Grammar and Ulumbarra Theatre. It was also a chance to show off the rich history of boom-style architecture at buildings like Bendigo Law Courts, and the Town Hall Council Chambers.
Beehive Building (Bendigo Mining Exchange)
The Beehive Building (above) was one of the most popular tour with over 100 people every hour through it's doors (they even stayed open late to get the final few eager visitors in!). The program of talks and discussions on Saturday afternoon at La Trobe Art Institute was very well attended, with the Good Design & Heritage talk and Signs of Australia – Slide Night being the most popular.
RACV Tiny Home
The second regional event in our year-round program, the Bendigo weekend would not have happened without generous support from the City of Greater Bendigo. Special thanks must also go to our in-kind sponsor La Trobe Art Institute for letting us take over their venue for the weekend! We would also like to thank Explore Bendigo, Creative Victoria, DELWP, The Bendigo Advertiser, RACV and Efront Digital.
And most of all we'd like to acknowledge the generosity and warmth of the Bendigo community as they not only made the event a success, but also made our visitors, and the Open House team, feel so welcome.
For more photos from the Bendigo Weekend, please check out our Facebook photo album!
We hope you enjoyed the Weekend as much as we did. Stay tuned because Open House Bendigo will be back again soon!
Photography: Richard Bell